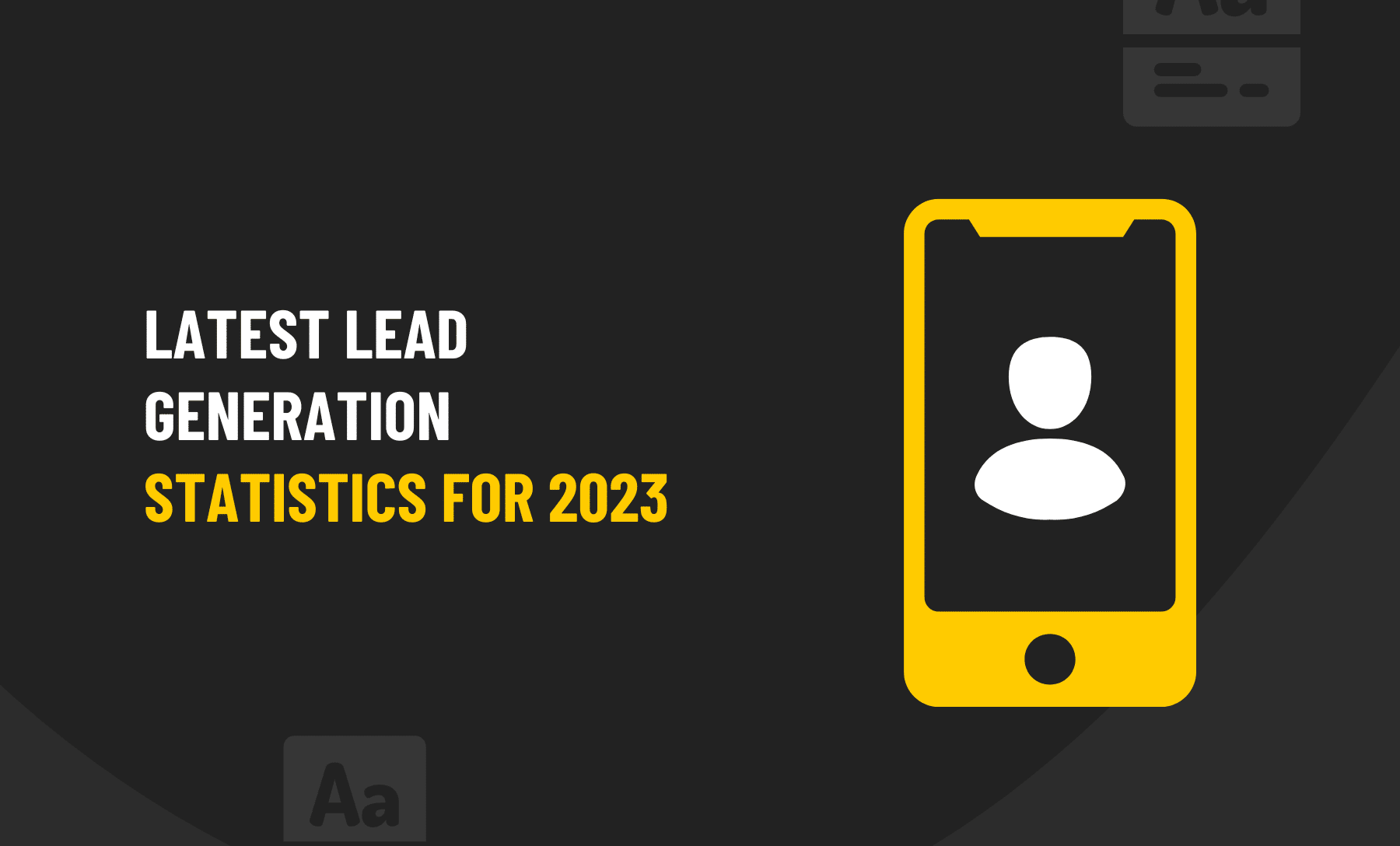 Latest Lead Generation Statistics For 2023
Sometimes it may seem the modern business environment has reached the peak of its competitiveness. But it would be wrong to say so. It continues to evolve and there is no end in sight. With this in mind, lead generation has become perhaps the most important strategy for companies. Indeed, leads are potential customers who show interest in a company's product or service. By analyzing the  lead generation statistics, we can get valuable information about trends and successful strategies to attract new customers.
In 2023, companies are turning even more to digital channels. All this is to attract the attention of potential customers:
social media
content marketing
email marketing
The growing use of mobile apps and websites is contributing to an increase in interactions with the target audience.
Key Trends OF Lead Generation
Personalisation
It is one of the main trends in lead generation. According to statistics, personalized messages and ads have a higher conversion rate. Offers customized to the interests and needs of a particular customer help to attract attention and influence the purchase decision. This approach allows to build a more personal contact with the customer. And this, in turn, increases conversion. To achieve effective personalization, companies use the following customer data:
profile
previous purchases
interests
online behavior
Collecting such data and storing it requires efficient and perfect operation of your company's PCs. After all, the future success of your business will depend on it. Among the reasons that directly affect the equipment's performance are clogged and overloaded memory. Therefore, timely cleaning is one of the possible tricks that will help you not to lose information about your customers, keep the necessary and get rid of the unnecessary.
Automation
Another important aspect is the use of automated tools. With the help of marketing automation platforms, companies can effectively manage their prospect generation campaigns. These platforms make it possible to automate processes:
engagement
tracking
lead nurturing
All of this saves time and resources.
They also provide analytical reports and data on the effectiveness of lead generation campaigns. This information helps companies improve their strategy.
 Video content
A notable trend in lead generation in 2023 is the growing use of video content. Video attracts the viewer's attention quite strongly. This makes it a powerful tool for prospect generation. Video product reviews, video tutorials, and live broadcasts allow companies to shоwcase their products and services in a dynamic format. This approach makes them more attractіve to potential customers. In addition, video content is easier to perceive and remember.
Social Media
The use of SМ platforms will have a significant impact on lead generation in 2023. LinkedIn and Twitter, Facebook and Instagram have become powerful channels for attracting attention and interacting with potential leads. They provide an opportunity to:
create targeted advertising campaigns
communicate with own audience
post interesting content
receive feedback
Search Engine Optimisation (SEO)
A well-tuned SEO strategy allows companies to appear on the top of search engines.  Here are just a few ways to help improve your SEO and drive more leads:
keywords
optimized content
meta tags
web page loading speed
In today's highly competitive marketplace, understanding lead generation metrics and analytics is a key success factor. It's important to constantly track and analyze the results of lead generation campaigns. This is necessary to identify the most effective strategies and improve marketing approaches.
Conversion rate
It indicates what share of potential clients turns into real customers. The higher the conversion rate, the more effective the lead generation campaign. By analyzing conversion rate data, companies can identify weaknesses in their sales funnel and improve the process of converting leads into customers.
Lead quality
 This means analyzing how relevant and valuable the leads are to the company. For example, track the source of prospects and the channels that most effectively attract potential customers. This allows focusing efforts on the most productive areas and stop investing in less effective channels.
Conversion time
Another metric worth considering is the time it takes to convert leads into customers. The faster leads go through the sales funnel and make a purchase, the more likely they are to be satisfied and become repeat customers. By analyzing lead-to-customer timeframes, companies can identify possible problems or delays in the sales process and take appropriate action to resolve them.
Testing/Experiments
Lead generation efficiency can also be improved through testing and experimentation. You should try different approaches, headlіnes, content, and marketing strategies. Then you should analyze the results to determine which methods work best for the company.
On the whole, lead generation remains an important aspect of companies' marketing strategy in 2023. The use of automated tools, video content, customized offers, SМ, and analytics are key success factors. Understanding and analyzing lead generation metriсs, process improvement, and testing help companies improve the effectiveness of their campaigns and generate more quality leads.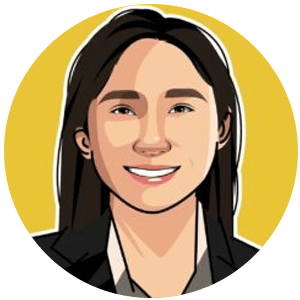 Trisha is a driven and creative writer with a passion for writing. As a content writer at Pearl Lemon, she has found a way to pursue her passion while gaining valuable work experience and building her skills. 
Her experience has helped her develop a strong eye for detail and topics and break them into digestible pieces that are easy for the average reader to understand. Trisha has always loved the creative process of writing and enjoys the challenge of finding just the right words to express an idea or convey a message.