Simple Process for Evaluating LinkedIn Lead Gen Performance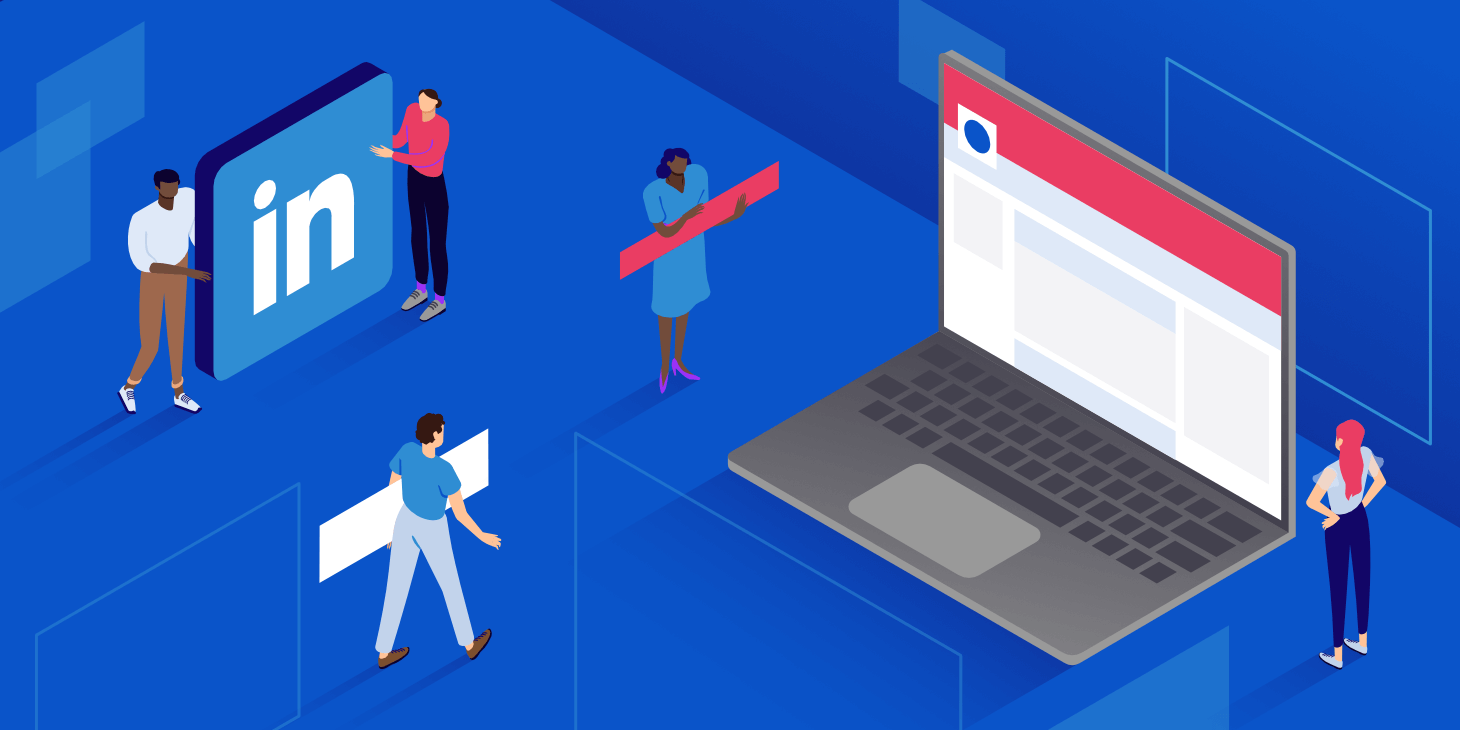 Are you interested in learning how to test a LinkedIn Lead Gen Form?
With the rise of digital marketing, this form has become an important tool for companies to collect potential leads. Testing such a form is essential for ensuring it functions properly and provides leads with the best user experience possible.
In this article, you will find an overview of the process necessary to test your LinkedIn Lead Gen Form and tips and tricks on maximising its effectiveness. So let's get started!
What are LinkedIn Lead Gen Forms?
LinkedIn Lead Gen Forms are an effective way to generate leads for your business. It helps businesses streamline their lead generation process by making it easy for potential customers to submit their information.
By leveraging the power of LinkedIn, businesses can create targeted ads that reach the right audience and prompt them to fill out a short form with their contact details. These forms can be customised with specific questions that help businesses gather more insights about their prospects.
Lead Gen Forms are templates that can be attached to LinkedIn ads as a single image, carousel image, video, message, document, or conversation ad to collect information from  prospects.
Benefits of LinkedIn for Lead Generation in B2B Marketing
LinkedIn is a powerful tool for generating leads in B2B marketing. With over 660 million users worldwide, LinkedIn offers an unparalleled opportunity to network with decision-makers and build relationships with potential clients. Businesses can generate high-quality leads into long-term customers by leveraging the platform's unique features.
One of the primary benefits of using LinkedIn for lead generation is the ability to create targeted forms. These customisable forms allow businesses to collect valuable information from potential clients, such as their name, job title, company size, and industry. By gathering this data, companies can tailor their outreach efforts and provide more personalised solutions to meet their prospect's needs.
In addition to targeted forms, LinkedIn also offers advanced targeting options for advertising campaigns. Businesses can narrow their audience by location, job function, seniority level, and even specific companies they want to target.
Testing LinkedIn Lead Gen Form
But how can you ensure your lead gen form performs at its best? The answer is simple: testing.
The first thing to note when testing lead gen forms is to consider A/B testing. It can help you determine what works best for your target audience and measure success with analytics.
If you must try other tests, here are a few standout tools worth considering.
LinkedIn's Lead Gen Forms Dashboard
One such tool is LinkedIn's own Lead Gen Forms Dashboard. This free feature provides an easy way to test your forms and troubleshoot any issues you may encounter. It allows you to preview how your form looks on desktop and mobile devices and check for errors in real-time.
LinkedIn's Campaign Manager
LinkedIn Campaign Manager allows you to create and test ads with different form variations. You can test different headlines and descriptions on these forms to see which generates the most clicks and conversions.
Google Analytics
Another tool that can help test your Lead Gen Forms is Google Analytics. By tracking user behaviour on your website after they submit a form, you can determine if there are any issues with the form or if users drop off after submitting their information. This data will help you optimise your forms for better results in the future.
Zapier
One of the most popular tools for testing LinkedIn Lead Gen Forms is Zapier. It allows you to create automated workflows between different apps and services without any coding knowledge required. With Zapier, you can set up tests that automatically submit a test form on your LinkedIn campaign and track the results in real time. This will give you insights into your forms' performance and where they might fall short.
Google Tag Manager
Another tool, Google Tag Manager (GTM), allows you to track conversions and events on your website, including form submissions. GTM can be used to track different stages of the form submission process so that you can identify any issues or errors in real time.
Best Practices For LinkedIn Lead Gen Forms
LinkedIn Lead Gen Forms is an innovative tool that allows businesses to collect valuable information from their target audience without leaving the LinkedIn platform. By creating Lead Gen Forms, businesses can increase their chances of converting prospects into paying customers.
To get the most out of your LinkedIn Lead Gen Forms, it's important to follow some best practices. 
 Ensure that

your form is concise and straightforward

. Avoid asking too many questions or including unnecessary fields in your form, as this can prevent potential customers from filling it out. 

Make sure your

offer is compelling enough for people to provide their contact details

. This could be a free eBook or guide that solves a specific problem within their industry.

Make sure your

form is easy to fill out.

Avoid asking for too much information upfront, as it may discourage potential leads from filling out the form. Instead, focus on gathering essential information such as

name

,

email address

and

phone number

.

Customise your form to

match your brand's look and feel.

This will help create a seamless experience for users filling out the form and provide a more professional image for your business.
Conclusion
In conclusion, testing a LinkedIn lead gen form is necessary to ensure it runs smoothly and captures the leads you need. Start by creating your form, setting up tracking and testing with an audience of employees or colleagues. Then review the results to determine if any changes are needed before launching it to the public. 
Additionally, set up ongoing tests to ensure your form is optimised for success. These steps will help you ensure your lead gen form works optimally and captures all the leads you need.
FAQs
How long should the LinkedIn lead gen form take?
The length of the lead gen form should be around 10-15 minutes. The length of time depends on how many fields are in the form and how long it takes to fill out each field. If you are new to this process, then it would probably take more time than if you have experience.
Do I have to be logged in to do a lead gen form?
When working with a lead gen form, you must be logged in to the platform. If you are not logged in, your lead gen form will not be able to generate leads.
When you are testing a lead generation tool, you must do it on a live website with a registration system.
How does your company determine which type of lead gen form to use?
Choosing which type of lead gen form to use is essentially based on the goals and objectives of the company. There are many different types of lead gen forms, but here are the most common ones you can choose from:
Sales lead form

: You ask for contact information like email address, phone number, name and company.

Web form

: This is where you collect data from website visitors by asking them to fill out a short or long-form questionnaire.

Phone call lead form:

You ask for an appointment or call back with a potential customer so your team can speak with them about your product or service.

Event lead form:

This type of lead gen form asks people who attend an event to provide their contact information so they can be contacted about your product or service later.