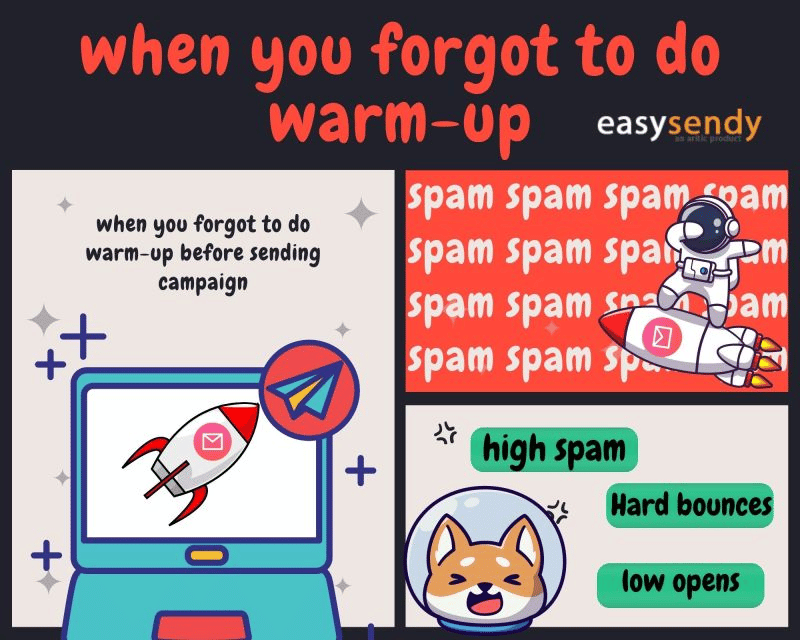 When trying to promote your product or services, your messaging and strategy has to draw interest. 
Email warming-up is to establish a reputation with internet service
providers (ISPS), and it can make or break your campaign regarding targeting your audience. 

Email marketing is considered one of the best ways to obtain quality leads and generate a positive buzz about your company and brand. 
All the case studies gathered shared comparable data and statistics about the benefits of reaching prospective clients in large quantities.
Email marketing is a gradual process and will demonstrate different stages of the progression to mature into success regarding evidence and engagement fully. 
Marketing email campaigns are very different from regular B2B emails, which are diverse regarding how to target the value of your product and the relationship and reputation you are trying to build. 
When sending these cold emails to prospective consumers, adding statistics shows that the product you are selling is practical and worth the time and curiosity. 
The whole point of reaching out is bringing them in and delivering a special message. 
When deciding on the content to send during the cold email process, consider sending something to help prospects fix a problem.
Adds value to the customer interest in your service, and they will want to seek more information. 
Once you have their attention, it's your job to provide the correct insightful educational information. 
For example, send a "how-to" video for free in an email cadence schedule to continue drawing their interest in looking forward to the email or using this cold email as a helpful insight. 
It helps you build trust with the consumer, and your brand is reliable with weekly or bi-weekly helpful tips or information delivered. 
A few fun ways to provide education to prospects:
Blog series

which will engage your audience on an educational topic that shows your knowledge and expertise of the subject. Readers will continue to interact with questions or clicks for further information.

Regular schedule

delivering your free e-course will continue to build your credibility online with potential prospective customers. In addition, continuously increase engagement and sending more emails will continue to warm up your emails. A cadence is what will strengthen your chances for a successful campaign.
Having a dedicated IP address is what helps develop a more solid email marketing game plan. 
An email API plan will give you the data you need to warm up your email to deliver the content.
Warming up your email is a tedious and lengthy process, but once performed, there is a timeframe on the number of emails sent. 
On a dedicated email address, 50 or fewer emails should be sent a day, including opening your new IP address. 
The process is to gradually warm up the volume you want to send each day on a good program. 
Another essential piece of information is creating a contact list with all of the emails delivered at intervals each day. 
The amount starts at 50, 100, 200, 400, etc., to add volume without adding too much pressure on the IP each day. 
Over time, this is done to achieve the best results and find what works to increase from sending a low to high volume gradually. 
Warming up an email marketing campaign isn't a complex or arduous process. 
You just have to have the ability to use patience, the right methods, and a purpose in mind when achieving success. 
These were only a few steps, but these steps will help you find better ways to share your business and brand with the world.