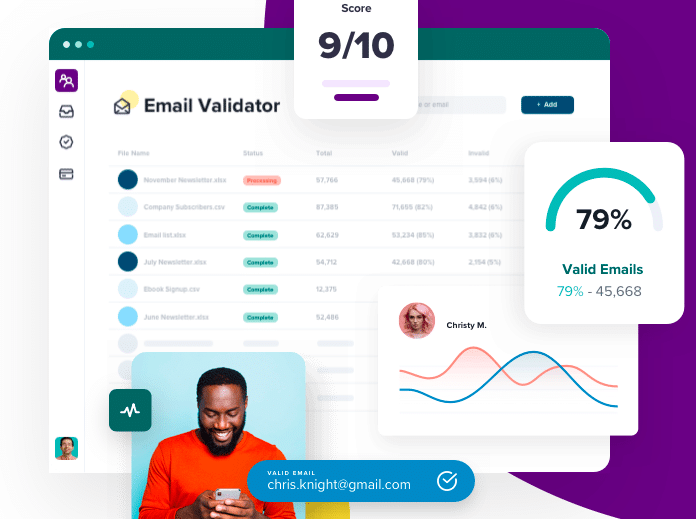 ZeroBounce is an email marketing tool designed to improve the success of your outreach campaigns. 
It's very common that digital marketers realise how many of their emails bounce or land in the spam inboxes of their prospects. 
This is a big issue when it comes to launching email marketing campaigns. A tool like ZeroBounce uses AI-driven email scoring to show you how effective your emails are and how you can improve them before sending them. 
ZeroBounce claims to have 98% accuracy when it comes to email verification. This is a very impressive number because it can be quite frustrating to send emails to addresses that don't actually exist. 
It saves time and money when your email campaign only has prospects with the correct contact information. ZeroBounce analyses the email addresses for you and verifies whether they are legit or not. 
This tool could be the solution to your email marketing problems. 
Would you like to find out? 
Let's analyse its features to find out for ourselves…
Analysis of ZeroBounce Features
Let's start with the most important feature: email validation. ZeroBounce has a separate dashboard just for you to verify your email addresses. 
For the sake of this review, I decided to validate some of my many email addresses. 
I have multiple emails because I like to reuse free trials 😉
Back to the email validator: it takes just a few seconds for an email to get validated. 
Unlike other email validators, this tool gives you detailed information about the email address. It doesn't just put a green dot beside the verified emails and red dots beside the invalid ones. 
Take a look at how the results are displayed: 

As you can see, the email validator analyses:

Email address status and sub-status

Account name 

Domain name 

Disposable status 

Toxic status 

First and last name 

Gender (

not sure about the relevance of this)

 
I did the same thing with my three other email addresses including my work email, but the results didn't change at all. 

I wonder if this tool ever finds the full name and gender of a person based on their email address…it seems unlikely.
Well, to sum up, this email validator definitely works well!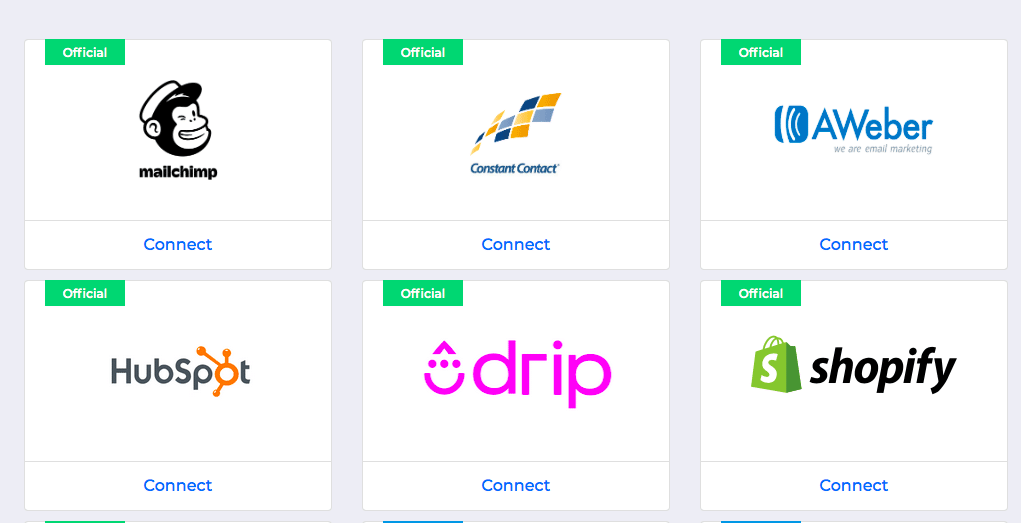 ZeroBounce supports integrations on multiple platforms. 
Here's a list of those integrations: 
Hubspot 

Slack 

Facebook 

ActiveCampaign 

AWeber

Shopify 

Gmail 

QuickMail 

Mailchimp 

Constant Contact 
ZeroBounce actually supports over 20 integrations, you can see more of them here.
This feature is very cool!
It enables you to check if your emails and newsletters will actually make it into your prospect's inbox. 
How this works is your emails are sent to different email providers in different parts of the world to check your placement. 
This will help you determine whether you need to drastically change your approach to email marketing because the results show you whether you land in spam or in the actual inbox. 
Wondering how it works? 
Here, I'll walk you through it.
First, you need to give this test a name to distinguish it from the other placement test you'll conduct in the future. 

Next, you'll need to choose which email providers you want to include in your placement test.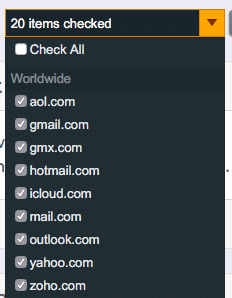 There are many options to choose from so they are all automatically checked for you. But if you want to narrow down the email providers you want to include in this placement test, then you can click on only the ones you want. 
Here are some of your options: 
European Email Providers 
eclipso.de

freenet.de

inbox.lv 

mail.ee

netcourrier.com

poste.al

seznam.cz



Russian Email Providers
mail.ru 

rambler.ru

yandex.com



Turkish Email Providers
mail.com.tr



Worldwide Email Providers
aol.com 

gmail.com 

gmx.com 

hotmail.com 

icloud.com 

mail.com 

outlook.com 

yahoo.com 

zoho.com 
Once you've finished specifying which email providers you want to include in your placement test, you click "create new test" to start the process. 

After you start a new test, you'll need to copy a custom test code and add it to the footer of your email. 
The custom test code will be right below the "create new test" section. You simply copy this code and use it in the footer of your email. This way, email providers
The last thing you have to do is copy the email addresses and add them to your email list in your email marketing service.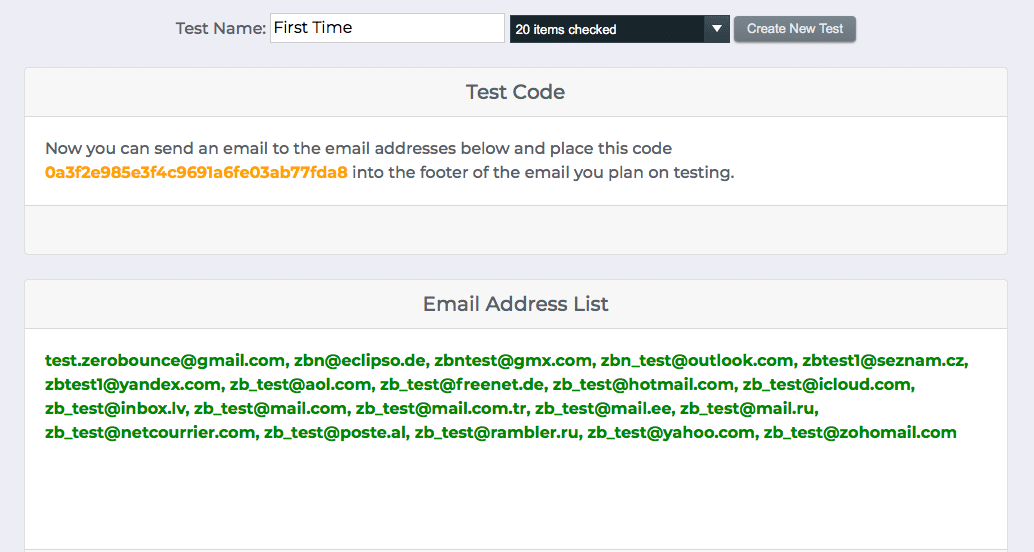 The email address list is right below the test code section. You can easily copy the text and paste it into your email contact lists. 


It takes about two hours for an email placement test to give you results. This is a very thorough testing process and all your results will be available here: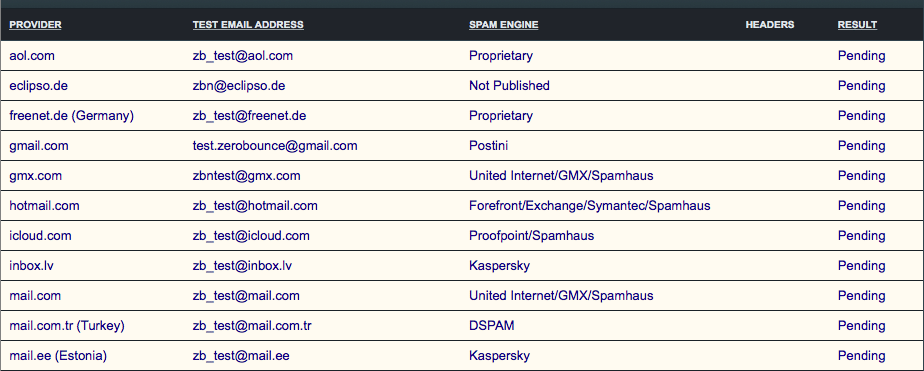 The chart will show you the email provider, email address, spam engine and the result of your placement test. 
The pending ones are the ones that are still being tested, if the emails do not land in the recipient's inbox, they will be marked as "not delivered." 
The inbox placement tester is just one of the many excellent features that ZeroBounce offers. 
Other features you should try out are

Email server test

Blacklist monitoring

AI email scoring
All of these features test the effectiveness of your email server, domain and quality of your emails. This gives you valuable insight into the actionable changes you can make to ensure that you launch more successful email marketing campaigns in the future. 
ZeroBounce: Pricing and Payment Plans
subscription plan or you could use the pay-as-you-go option. 
The pay-as-you-go option lets you choose how many emails you'll send and you get charged accordingly. 
For 2,000 emails, you pay about $16.00.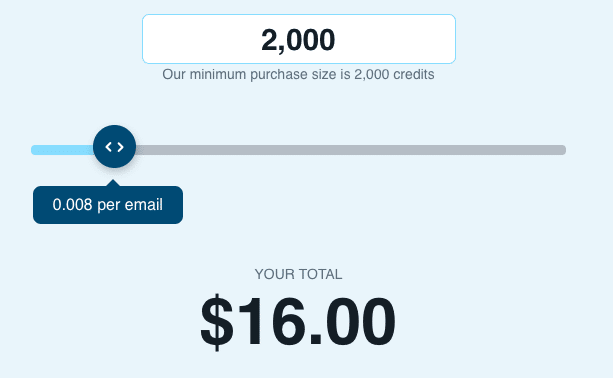 For 10,000 emails, the price drastically increases to about $65.00.
If you choose the monthly payment plan, you will be charged slightly differently. 
If you want 2,000 emails per month, then you pay $15.00/month. 
The monthly payment plans give you access to the following features:

24/7 customer support

100 free monthly validations 

Detailed status codes 

IP address geolocation 

Multiple keys 

Inbox placement test

Email server test 

18 validation tools 

Credits never expire 
If you want to learn more about ZeroBounce pricing and payment plans, you can visit here.
ZeroBounce: Pros and Cons
Here are the Pros of using ZeroBounce: 
The pay-as-you-go payment plan is a good option

Email validator shows accurate results

Email server test

Detailed instructions for all the features 
Here are the Cons of using ZeroBounce: 
There's a steep learning curve for people who are not very tech-savvy
This tool is very reliable for email marketing campaigns and email validation services. 
It is a must-have for digital marketers who intend to launch highly successful email campaigns. 
The final verdict is: ZeroBounce scores 98%. 
If you are interested in this tool, then you can sign up for your ZeroBounce account here.