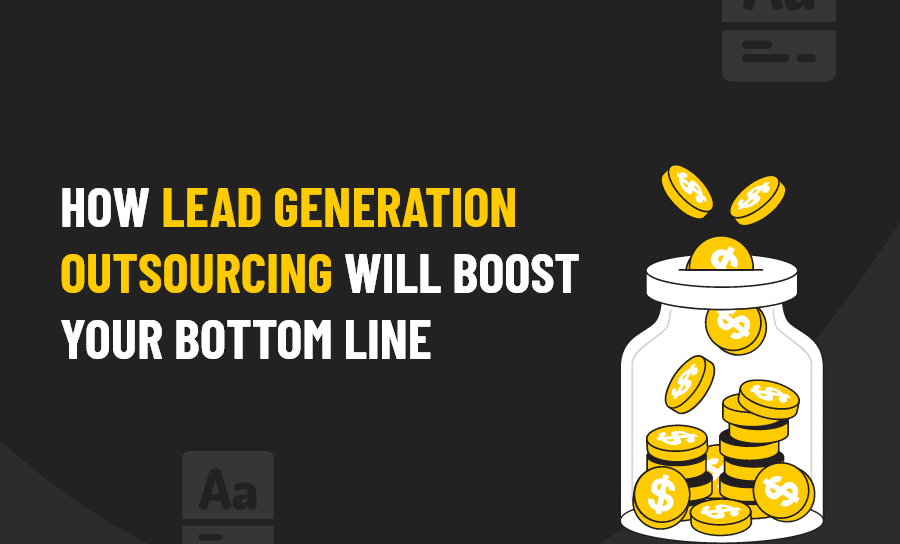 How Lead Generation Outsourcing Will Boost Your Bottom Line
Lead generation is one of the most important undertakings for a company or marketing team in any business, in any niche. Qualified leads are the foundation of a healthy sales pipeline and a strong business.
However, attracting the right leads for your business, that then convert into paying customers, is much more complicated, challenging and time-consuming, as many of you know only too well.
And the more you delve into this area, the more questions arise.
What areas of your business do you need to review to help drive the right leads?

Should you be getting your salespeople to focus on converting your existing leads or have them generating new leads?

Are there gaps in your marketing funnel and how do you identify them?

Have you got the resources to focus on all leads throughout your funnel, and how should you prioritise them?
Full Marketing Funnel – Internal Results
To get the most out of lead generation, you need to focus on the areas where there are gaps in your marketing funnel.
First, you need to build a consistent and coordinated plan for attracting prospects that match your ideal customer profile for a given solution.
Next, you need to gather data to identify the best practices for doing so.
The result of your data-gathering efforts should be a well-documented and defined system for generating the leads you want. Following that is either handing them off to your sales team for conversion or nurturing them further along their buyer's journey.
Because these challenges are the same for all businesses, for this reason, outsourcing lead generation to an experienced and professional partner has become a viable alternative.
The following is a comprehensive guide outlining how to successfully outsource lead generation for your business.
Why Outsource Lead Generation?
To understand why outsourcing lead generation makes sense, compare the benefits of an expert partner to managing this process internally.
A recent CSO Insights study showed that 68 percent of B2B companies struggle in fulfilling their lead generation system.
If your sales team is getting bogged down by the lead generation process, speaking to a lead generation company about outsourcing part of this process may be an option for your organisation. To that end, working with a lead generation partner can prove to be a smart business decision.  Lead generation companies know what they're doing.
The Benefits of Outsourcing Your Lead Generation
Many companies recognise the key benefits:
Efficient conversations with top, qualified prospects – Appointments are set with the most qualified buyers, eliminating waste that can impact upon the productivity of your sales team.

Improved concentration on nurturing and closing for your sales team – Your team isn't frustrated and burdened with time-consuming activities that don't align with their passion or expertise.

Access to an established technology-supported system for managing the entire lead generation loop–An expert partner has the infrastructure and tools in place that you need.

Faster time from lead targeting to nurturing–Your sales cycle functions more swiftly with better targeting, qualifying and appointment setting, allowing you to complete more sales in a given period.

Lower costs – The costs of hiring an expert partner are offset by the time saved internally, and higher productivity.

Improved evaluation of results and modification of marketing activities – An expert partner must have a plan for helping you evaluate your lead generation system on an ongoing basis.
Step One: Assessing Your Needs
Before approaching a partner for outsourcing lead generation, conduct an internal assessment to determine where your lead generation efforts are falling short, and what areas you need to focus on to improve your results.
Common areas requiring improvement are as follows:
Defining your buyer personas

Figuring out your target audience

Identifying primary benefits desired by each persona

Attracting leads

Turning leads into appointments

Capturing data and updating records during lead generation
This needs assessment helps you recognise the areas in which outsourcing lead generation offers your company the greatest value.
It is also helpful to go to your potential lead generation partner with an idea of where the gaps are in your current sales and marketing funnel.
This knowledge enables your partner to help establish a system that addresses your core concerns.
For example, you may have prospects due to close fairly soon, but there is a gap between your top-of-funnel marketing leads and your high-quality leads.
Or, if you are a startup business, you may have many marketing leads to work on, but you need to get some quick wins on the board. So you need to be getting face-to-face meetings with decision makers.
Step Two: Identifying a Lead Generation Partner
After you've conducted your needs assessment, it is time to determine the right lead generation partner.
As with any area of business, not all specialty providers are created equal. Knowing what qualities to look for in a lead generation partner and what questions to ask helps you make the best choice.
When outsourcing lead generation, ensure your lead generation partner has experience and insight into your particular business sector.
It is a major hurdle to collaborate with a specialist that lacks industry familiarity. You also want a partner that takes a professional approach.
Look for case studies and testimonials from satisfied clients that speak to the firm's process and solution elements provided.
A company that dedicates itself to learning about your business and customers is vital, as the best partners function as a virtual extension of your team.
Questions to Ask When Outsourcing Lead Generation
The following are some important questions to ask as you vet potential lead generation partners:
How long have you been in business and how much experience do you have with lead generation in our industry?

Can you provide some examples of companies you've successfully helped achieve objectives?

What is your process for reviewing our current system, identifying challenges and areas of need, and putting together an ideal lead generation process?

How do you work with a partner to coordinate the hand-off from lead generation to nurturing of a prospect?

What methods do you use to track results of core activities throughout the process?

How do you work with a client to review results and suggest modifications based on data?
Step Three: Starting the Process
Following your due diligence and selection of the ideal partner for outsourcing lead generation, the next step is to get the process started.
If you have identified the right firm, your provider should emphasise a collaborative approach that allows them to leverage your value proposition.
Pearl Lemon Leads, for instance, uses our unique prospecting methodology to target your best prospects, and our highly-skilled salespeople work to get you appointments.
The number one goal when starting the process is selecting your chosen accounts and identifying key contacts to target.
Sixty-eight percent of B2B marketers view attracting "high-quality" leads as their greatest challenge. If you have partnered with the right company to outsource this process it's likely that you'll be conquering one of your own biggest challenges.
At the time of hand-off, you want your team meeting with highly-qualified buyers with a natural interest in the solutions you provide.
Step Four: Tracking Your Results
When you choose the right lead generation partner, the steps involved in your collaboration are clearly defined, which allows you to track results of communication methods and prospect types.

Track your campaigns, marketing efforts and check if you need to improve your lead generation strategy.
Also, they are repeatable, so the partnership functions efficiently, and you achieve the highest possible return on your time and resource investment. After all, missed opportunities are damaging to any organisation relying on sales (which is most companies).
And as you track performance over time, you gain insights into the types of tools and methodology that create success. You develop a sense of the kinds of demographic, geographic and other data that contribute to top-converting prospects versus those that are a drain on your time.
Some companies even tie its compensation to your results by only charging you for landed appointments. This approach puts the pressure back on them to ensure our collaboration sets up the most effective and efficient lead generation activities.
Interested in learning more about working with Pearl Lemon Leads as your lead generation partner? Get in touch today and let's discuss what we can do for you.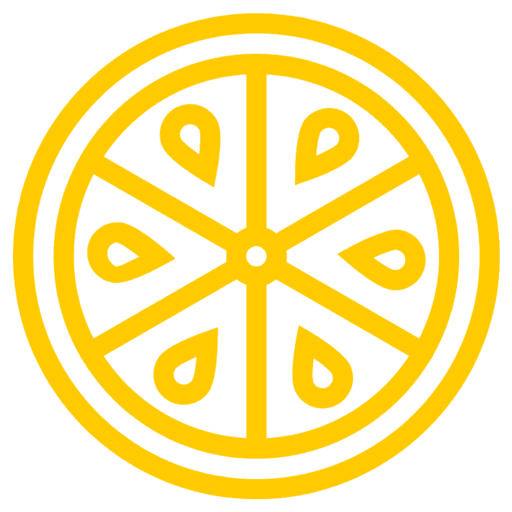 A super friendly bunch of well-renowned lead generation experts. We are a globally remote team of lead generation specialists who are connected by cloud technology and a passion for rapid business growth.