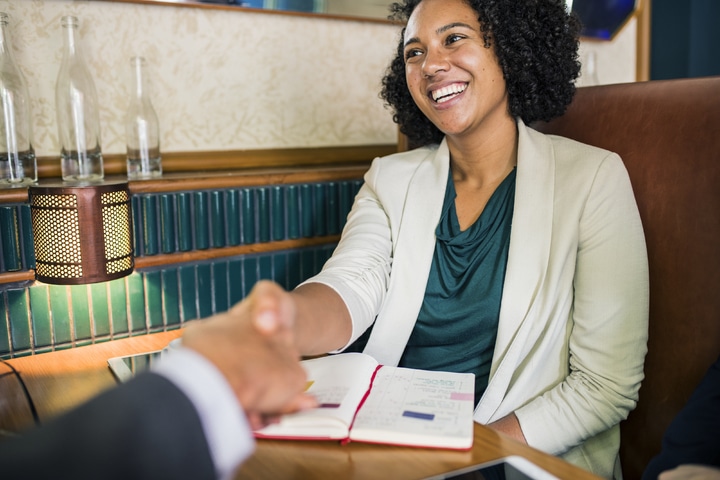 Choosing a lead generation company smartly is manoeuvring the correct puzzle piece into the designated space. 
The benefits of picking a great lead generation company aids in the increase of internal revenue.
Without these optional leads, it will be impossible to grow your business further without a solid client base. 
If you discover how to expand upon your business or even a mature company, searching for a lead generation company may be your next step. 
The question always seems to resurface: What exactly is lead generation, and how can it further benefit my company or business? 
Lead generation is the process of drawing interest in a product or service that your company has a specialisation in.  
The benefits have grown even further, for the need of lead generation for businesses and companies with an active website or interested in using the internet for advertising. 
Why is lead generation important for your business? 
Creates Sales

Organic Traffic and Customers 

Brand Awareness 

Stronger Social Media Presence
Understanding the true importance of lead generation is finding the right company to fit your needs to push you further towards success. 
You need to know what to expect during the hiring process, and your goal is to obtain exceptional leads. 

This methodology is the use of creativity to attract potential customers with content and campaigns. 
Most social media platforms, major search engines allow the prospective customer to be up close and personal with your brand. 
This type of content is considered more fun and engaging for the customers and allows the business to use its platform in the best possible way. 
The best content focused on " how-to" or whatever else is beneficial to the audience's life in some form or another. 
Inbound generation lead companies would be favourable for marketing reasons inside your business. 
These companies focus solely on
SEO Software 

Website Optimisation 

Blogs

Social Media 
Marketing technology can focus its attention on audiences for a better experience and the use of artificial intelligence technology to gather information. 
Is outbound a better option?
Outbound marketing is considered speaking to the general public by researching the target audience through data statistics. 
This form of marketing speaks to specific groups of prospects; media agencies are an excellent tool for this task.  
Advertisements are profitable and strategically used for cold calls and cold email outreach campaigns. 
This process takes a bit more finessing to build an assertive, lead generation outreach where both actions are directed towards targeted groups.
These companies focus solely on
Market Mapping    

Personalised emails

CRM

Surveys 

  

Lead Scoring
The sluggishness of cold calling and email can be daunting to most, but this type of format performed by these companies delivers high impact sales leads. 
It is not only helpful for your business, and it will help increase revenue and income. 
When deciding between both types of companies, you recognise the different services they bring; and the additional software used. 
Is outsourcing another option?
This option is more focused on sales when you bring in another company to help with the sales pipeline. 
Lead generation is the total package for cold calling and promotion of your product or service. 
This action will only deal with leads worth your wild and boost your business in regards to productivity. 
Sales outsourcing services will provide you with software acquired by the contacts needed to build lists of visible leads, including excellent outreach tools that you can use to navigate on your own. 
There are several considerations to make when you consider the right lead generation company for your business and brand. 
Avoid misleading lead generation companies that are pricey and don't visualise your ideas for your company as a whole. 
Guaranteed results are not reality; to be able to see results takes time and patience. 
The lead generation process is overwhelming and, at times, chaotic in regards to the hard work applied to your business to see results. 
Once the foundation is laid, your company will begin to reap the benefits of your labour.