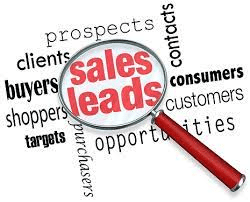 When thinking about a lead generation company, it's important to think about their overall marketing strategy. What's their shot at success? What does their budget look like? What's the ROI? 
Lead generation companies are businesses that offer services to help their clients generate qualified leads for their business. These companies are different than the traditional internet marketing companies in that they focus on lead generation.
What happens at a lead generation company? 
Do they get multiple business leads? 
Do they use email marketing? 
How do they get business? 
These are the questions that are on your mind, and you'll find answers to these questions (and more) in this article.
Lead generation is a process in which a company collects information about customers on the web, on the phone, or in-person and uses it to build a list of customers for sales or marketing purposes. 
Lead generation is the process of acquiring potential customers from targeted prospects. Lead gen allows you to acquire customers for ideas, products, and services from those who might be most open to them. 
Lead generation allows you to identify and test the viability of specific ideas, products, and services.
Lead generation is essential to many businesses, from small online businesses to large national companies.
There are lots of different ways to generate leads. The main ones are professional networking, consumer targeting (marketing), content marketing, outbound calling (telemarketing), and SEO (search engine marketing).
Multi-channel marketing is essential for lead generation. By creating content through different channels, you will generate traffic to your website, build an email list, generate more leads.
How Do Companies Generate Leads?
How do companies generate leads? Most of them use a combination of many tactics, such as paid advertising on social networks, SEO, setting up landing pages, etc. 
There are a variety of traditional and online methods of generating leads. Some of the most common online methods include webinars, webcasts, and newsletters.
Some of these techniques can be quite costly or difficult to source, but that's one of the digital marketing costs.
Everyone wants to find a new, innovative lead generation technique to improve their business. So they advertise on Facebook, on Google, and they use PPC-Low cost marketing. 
Of course, these methods don't work for everyone, but these methods can still help a company generate leads.
Private companies use lead generation to generate an initial contact from a potential customer. 
To get a lead interested enough in your product to visit your website, you will need to follow up with the lead via email after the initial contact (and sometimes more than once) before they visit your website. 
You can then generate an interest that will encourage them to come back and sign up for your free trial.
Generate Leads With A Lead Generation Company
The best lead generation tools for salespeople and marketers are interactive emails and landing pages. People trust email, and if you're good at creating and sending quality emails, you'll be able to generate a lot of leads. 
For example, you can create a free ebook or whitepaper that people can sign up for through your newsletter or an email that sells them something they want or need. Make sure your emails are always relevant to the customer's interests.
The process of generating leads can be daunting, but tools like PPC and social media make it easy to find the customers you need. 
You can set budgets and geography restrictions for PPC ads and set up scheduled campaigns from your dashboard. 
These cost-effective tools help you quickly find the customers you're looking for – no need to worry about wasting a lot of money on irrelevant clicks.
Some things companies can do to generate leads: 
Email marketing: Email is the most common way that businesses communicate with their customers. By signing up for an email marketing service, you can start collecting leads and building relationships with your customers. 
Content marketing:

Content marketing is

a clear and effective way to generate leads and create strong customer relationships. 
Outsource: The best way for a small online business to get lots of traffic and visitors is by outsourcing content work. 
These are a few of the ways you can generate leads for companies. Try out these methods to see which one works best for you!