Are you looking to kickstart that cold email campaign and ramp it up to get the best results possible? Do you have a bulky list of prospects and an ice-cold service that you are confident in?
If so then props to you, my friend! But before you throw in all your marbles, let's identify some key challenges and solutions now before it's too late.
First things first, what is bulk emailing marketing?
Bulk emailing marketing is when an email is delivered to a large group of individuals at a specific time. These mass emails are composed of marketing and/or advertising messages with the underlying purpose to sell a product or service.
Now that we have established a clear understanding of what classifies bulk email marketing, it's time to dive into the annoying problems that come with it. Fear not as I will equip you with all of the necessary tips and tricks to maneuver through these obstacles in style!
The likelihood of generating leads is when your email finds its way into the inbox. A poor delivery rate can drastically harm your bulk email campaign. The delivery rate of messages sent in email marketing is calculated by subtracting bounces (soft/hard) from the total number of emails sent and dividing it by the total email sent.                      
The email delivery rate helps you better predict the success or failure of your campaign. The ideal delivery rate is 95% or higher. If you ever notice that your delivery rate is dropping down as time passes, be sure to pinpoint those reasons, as this is crucial to the well-being of your email campaign. Some explanations are as simple as your emails being considered spam emails because of the user's spam filter, others are more complicated.
Here are some foundational steps that must be taken in order to guarantee that your emails are being delivered:
Warming Up IP Address & Domain                                             
Build your campaign's validity and trust by sending lower volume emails to promising prospects. As these messages begin to be received and opened by engaged prospects, your IP address will begin to accumulate validity and trust. A good marketer knows when to slow down in order to achieve something better later.
Gradually scale your email volume on a weekly basis until you reach your intended bulk sum. Then, carefully monitor campaign performance and adjust sends accordingly.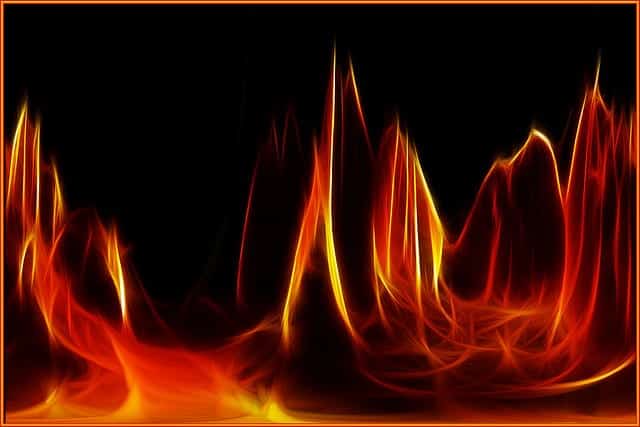 Sender Policy Framework (SPF)
Implement a sender policy framework (SPF) to your email campaign to improve your credibility. The receiving server will cross-check both the associated IP address and domain name to ensure legitimacy.
If there is not a policy framework setup, your emails may very well be rejected. You can either outsource SPF along with other email campaign configurations via Fiverr or learn to set it up yourself! Either way, it will hopefully prevent your emails from going to the spam folder.
Actively monitor your sender's reputation to maintain your campaign's trust. One of the most crucial reasons as to why your promotional emails are not being successfully delivered results from a poor sender score.
Internet service providers (ISPs) will automatically scrap emails whose sender score ranks too low. This score is determined by utilizing common email performance indicators such as spam reports and unsubscribes. 
You can leverage free sites like Sender Score to check your sender reputation. Ultimately, the goal is to avoid this before it occurs, but should this happen, you can either make the appropriate adjustments and rebuild your sender reputation or create and launch a new campaign depending on how far along it is.
Audit your feedback loops. A majority of internet service providers (ISPs) grant access to feedback loops that yield data from recipients who have reported issues from your email campaign.
Otherwise known as complaint feedback loops (FBLs). Take advantage of this opportunity and see what you can do to improve your campaign and ultimately minimize the same mistakes being made.
Regularly maintain a consistent outbound schedule. While it may seem simple enough, it is very common for sudden changes to be made to your email campaign. You want to avoid sudden spikes in outbound activity as this can lead to IP rejection and a poor sender score. Additionally, if you send too many emails too frequently you may fill up a customer's inbox, so they won't receive any emails at all! Bounced emails get you nowhere.
Consistency is a key factor in running and maintaining a successful email campaign. 
Always cleanse your lists!
If you end up delivering emails to non-existent accounts, you will increase your bounce rate which negatively impacts your credibility. This is one of the quickest mistakes to trigger filtering and blocking of your IP address.
Ensure that you remove all non-existent, inactive, and duplicate emails from your mailing list by utilizing a paid service email verification software such as Clearout. This will help prevent your email campaign from plummeting before it even starts.
Check your blacklists. If you notice any type of performance issue with outbound emails, it never hurts to check blacklists.
The domain name system (DNS) blacklists are developed to safeguard individuals from IPs that are known to have a history of spam reports. The bottom line is to make sure your IP is not being affected by regularly inspecting blacklist sites like MXToolBox.
It is better to identify and understand that you have been blacklisted than to continue to pour in efforts into areas that are not the rooting issue.
A common issue we face when bulk emailing is receiving low open rates. The open rate is a valued term in marketing that refers to the ratio of the total number of unique people who opened up your email and the total number of delivered emails.
To better wrap our heads around this concept let me share an example: Let us say you send 1,000 emails, out of which 200 were bounced, and 800 were delivered. Of those 800 emails delivered, 400 were opened. Thus, resulting in an email open rate of 50%.
Always keep in mind that when sending bulk emails we should never assume that high volume will make up for poor open rates. Also, note that poor open rates are guaranteed if the deliverability rate is bad. So, ensure that your emails are making it to the recipients' inbox prior to making any other optimizations to improve open rates.
Here are some crucial questions that you must identify and take into consideration when running your email campaign:
What devices are my recipients using?
Understanding how people read emails will provide you key insights on how to forge your campaign and ultimately improve open rates. As marketers, we must not disregard the increase in tablet and mobile users. Email open rates stemming from mobile devices have surged tremendously.
To put it in perspective, the total number of unique mobile users around the world has shot up by 128 million in the past 12 months!
Currently, over half ( 61.9% ) of all emails are viewed via a mobile device. Do you know what recipients do when they receive an email that is not optimized for mobile? 80% will delete the email without hesitation!
What is concerning is that only around 20% of email campaigns are compatible with mobile devices.
So take the time to look at how your email campaign template reads on mobile devices and be sure to make the appropriate changes.
When should I send out emails?
Timing is a factor that greatly impacts open rates. In order to know when to send out emails, you must first understand your audience. For example, if you are selling software as a service to a company, a majority of your prospects will not be responsive on the weekends because it's their time off. Therefore, running an email campaign over the weekend will result in poor open rates as opposed to a more active weekday.
Research reveals that emails are most likely going to be read at either 10 am (arrival at work) and 1 pm (after lunch). Roughly 23% of all emails are opened during the first hour after being delivered.
Once 24 hours have passed, the probability that the email being opened drops below 1%!
Overall, understanding when to send out emails for your campaign can play a key role in the success of open rates. Fine-tune your email scheduling in accordance with the audience you are targeting and watch your open rates increase.
What is your subject line/sender name?
One of the most important factors in receiving a high open-rate is the subject line and sender name. Roughly 47% of prospects open an email based on the subject line and 64% read an email based on who it is from.
A non-negotiable step is to fine-tune your subject lines! The amount of time you spend writing your content is meaningless if your subject line does not entice recipients to open your email.
You should be spending just as much time writing your subject line as you spend writing content. A well-formulated subject line is never the first idea that pops into your head. This process takes time. I highly recommended that you leverage data and research to create a fully optimized subject line.
Three key takeaways to a successful subject line are the number of words, personalization, and relevance. These are just a few of the many factors that can affect open rate performance. A long subject will result in the message preview getting cut short and leave the recipient clueless and uninterested.
So keep the messaging short and sweet. Personalization is a baseline that can boost open rates by as much as 20%! Finally, adding relevance to a subject line will give it the finishing touches that will lead to your email being opened. Be sure to take all factors into consideration when crafting your subject line.
Are your emails being sent from a generic company account or do you incorporate a specific person? Surprisingly, this plays a significant role in whether or not your emails will be opened and read.
Pinpointe marketing revealed that leveraging a specific individual's name as opposed to a company name or generic email address can improve open rates by 35%!
So take note of these three critical and contributing factors when trying to improve the open-rate performance.
3. POOR CLICK THROUGH RATE (CTR)
Another challenging issue that we encounter when running a bulk email marketing campaign is a poor click-through rate. Similar to delivery and open rates, click-through rate plays a critical role in the success of email campaigns.
The click-through rate is defined as the ratio showcasing how frequent people who view your content end up clicking it. Specifically, we calculate the click-through rate by taking the total number of individuals who have clicked a link on an email then dividing that number by the total emails opened.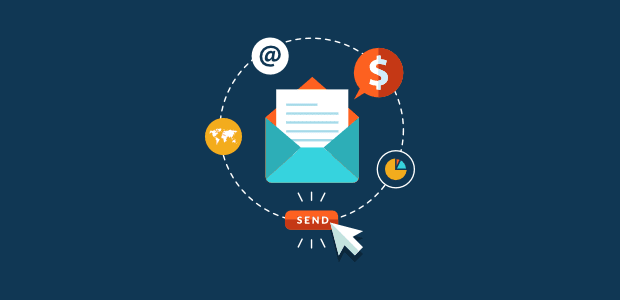 We must take into account that depending on the goal of your campaign, a high click-through rate is essential to getting your product or service into the hands of the consumer. Find ways to get customer engagement – maybe introduce more personalized emails.
Let us take a look at some actionable steps that will help you bump up that low click-through rate:
How your content is presented determines how your recipients read it. A well-crafted email layout will help guide readers through content smoothly and land on the call-to-action. Campaign Monitor received a 127% surge in email click-through rates by simply redesigning the layout of their blog.
Another aspect of email layouts to understand is the F-pattern . Regardless of how your email copy is formatted, individuals have a strong tendency to read in an F-pattern . Make the effort to front-load your content in order to provide the most significant pieces first. The email layout should be optimized for scanners who focus on the top and quickly skim their way to the bottom.
The idea that less is more is huge! Avoid lengthy emails and remove distractions because you do not want to run the risk of recipients losing interest and deleting it. Remember what your goal is and consider what your objective is.
Ask yourself "What is the one thing you want the prospect to do?"
An added tactic that will combat this is frontloading. Provide the "big-picture" information first and accompany it with additional details later. You want to ensure that all prospects encounter the offer right away.
Utilizing a list segmentation approach will provide a more targeted offer to the recipients. If recipients are receiving content that is catered towards their wants and needs, the likelihood of the prospects clicking through will skyrocket.
Research reveals that marketers who segment their lists benefit in 17% more transactions, 24% more sales leads, and 24% greater revenue . If you want to maximize your click-through rate remember to segment your list!
Having a clear and concise call-to-action will help highlight the purpose of your email and ultimately generate viable clicks. Take into account that emails are generally scanned so by leveraging a CTA you will stand out more as opposed to a generic text link.
Campaign Monitor conducted an experiment revealing that incorporating a call-to-action button contributed to a 28% increased click-through rate. So keep in mind that if you want to position yourself for success, do not overlook your CTA (or else your reader will too).
Instill a Sense of Urgency
A technique that has been proven to work well for marketers is by instilling a sense of urgency into the messaging. Placing limits on your offers forces prospects to take action quickly which will ultimately increase your click-through rate. So be sure to leverage time-sensitive content when running your bulk email campaigns.
4. INCREASED UNSUBSCRIBE RATES
A common issue in bulk email campaigns is a higher unsubscribe rate. The unsubscribe rate is simply calculated by the total number of who unsubscribe as a percentage of emails are delivered. This can have direct harm to the health of your campaign. Ultimately, lowering the overall performance.
Since email marketing has been leading the industry in driving conversions, you must not take this lightly.
While completely avoiding unsubscriptions is impossible, I can show you some helpful tips and tricks on how to minimize this issue:
Implementing a healthy mix of both single and double email opt-ins is your best bet to maintaining low unsubscribe rates and high campaign performance. 
A single opt-in simply means that the individual will receive an email without having to confirm a subscription. A double opt-in requires an individual to confirm a subscription prior to receiving emails.
Leverage a double opt-in also known as a confirmed opt-in. While a single opt-in may be a more simple and automated approach, this can result in large amounts of spam complaints.
Spam complaints are extremely harmful to the well-being of your email campaign. There are internet service providers (ISPs) who block sending servers in just a couple of spam reports. Thus, an ideal way to avoid these complaints is to leverage the double opt-in option.
In theory, if your list consisted primarily of double opt-ins then there should be little concern for individuals unsubscribing. So if you notice a sudden increase in unsubscribe rates, implement more double opt-ins to ensure that your recipients are voluntarily choosing to receive emails. In return, this will help prevent any potential harm to your sender's reputation. 
Segmentation is a recurring solution that remedies various issues. In the instance of unsubscribe rates, it plays a key role in confirming that your email is sent to the appropriate people. 
It is a fact that highly targeted campaigns work best. A study conducted by Klaviyo revealed that highly targeted campaigns improved multiple areas, one of which included unsubscription rates. When you segment an email list according to an ideal persona, you are increasing the likelihood that the recipient will not unsubscribe to your content. 
Segmenting your lists properly will allow you to get your content in front of the right people at the right time. Thus, narrowing the path for individuals to unsubscribe because it sparks their interest. 
A quick and easy tip to avoiding that unsubscribe button is by sharing the most useful and relevant content to your segmented audience. When the recipients receive hand-tailored content that caters to their wants and needs, there will be absolutely no reason for them to want to unsubscribe. 
So remember to craft and personalize your content accordingly. 
5. HIGHER SPAM COMPLAINTS
Yet another obstacle we face when running bulk email campaigns is having a higher risk of potential spam complaints. These complaints are accounted for once a recipient flags your email as spam. This is detrimental to your campaign and affects your IP, domain, senders' reputation, and more.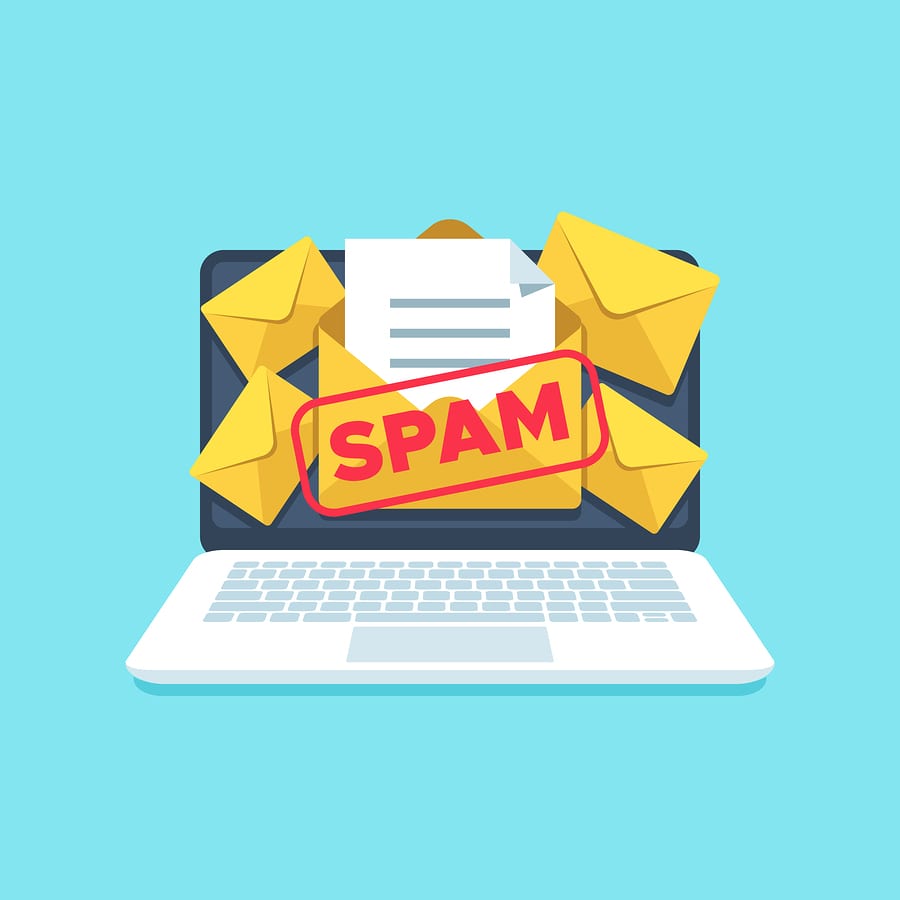 Nonetheless, worry not as I will share some crucial precautions that will help you steer clear from that spam box:
One critical step that helps diminish spam complaints is creating permission-based lists. Unwarranted emails are one of the most common reasons why emails are marked as spam by recipients. That is why we must leverage opt-in forms that clearly state users are subscribing to your email list.
This will eliminate the possibility of spam complaints as everyone receiving messages has agreed and subscribed to your email campaign.
I highly recommend not to rent or borrow subscriber lists as this can have negative impacts on your email campaigns. 
The reason being is that these recipients are not permission-based and your content could be considered spam. Thus, increasing the overall possibility that your emails will be reported.  
Recipients will mark emails as spam if they do not recognize the sender. You want to do your very best to be as transparent as possible. Explaining who you are and why you are emailing is everything. 
This cannot be done if you use a generic company email so be sure to make the effort to be more personable.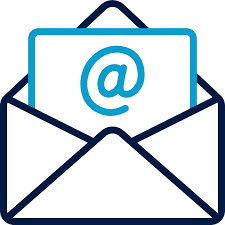 Along with identifying yourself is being as clear and concise with your content as possible. You want to do this straight off the bat with both the subject line and email preheader (snippet). 
Take advantage of these opportunities to better avoid your campaign being flagged as spam. 
While it may be tempting to hide the unsubscribe button or completely remove it, leave it there! Always include a clear opt-out as an alternative. The reason being is if your recipients no longer want to receive emails but cannot find an opt-out, the likelihood of clicking the spam button increases. 
This in return can do even more damage to your email campaign. 
Take the opt-out as a learning lesson and use that information to make necessary changes and improve your campaign. Don't run the risk of boosting spam complaints by either hiding or removing the unsubscribe option!
Do Not Use A No-Reply Address
Many recipients who no longer wish to receive emails will directly respond instead of opting out. Should this scenario arise, you want to ensure that you are not using a no-reply address. The reason is that as soon as the recipient realizes that they cannot deliver their request, they will likely mark you as spam. 
So always provide your prospects a platform to be heard and make sure you are proactive about their request. If not then it is your email campaign taking the hit. 
I assure you that you are now well-equipped with the necessary tools to kickstart that bulk email campaign! With a better understanding of the challenges that accompany bulk email marketing be proactive and diligent about following these tips and tricks that have been discussed. If you do so, I guarantee you will be well on your way to a strong and successful bulk email campaign my friend.
Should you have any further questions or concerns, please book a call with a member of the Pearl Lemon team as we are more than happy to connect with you.