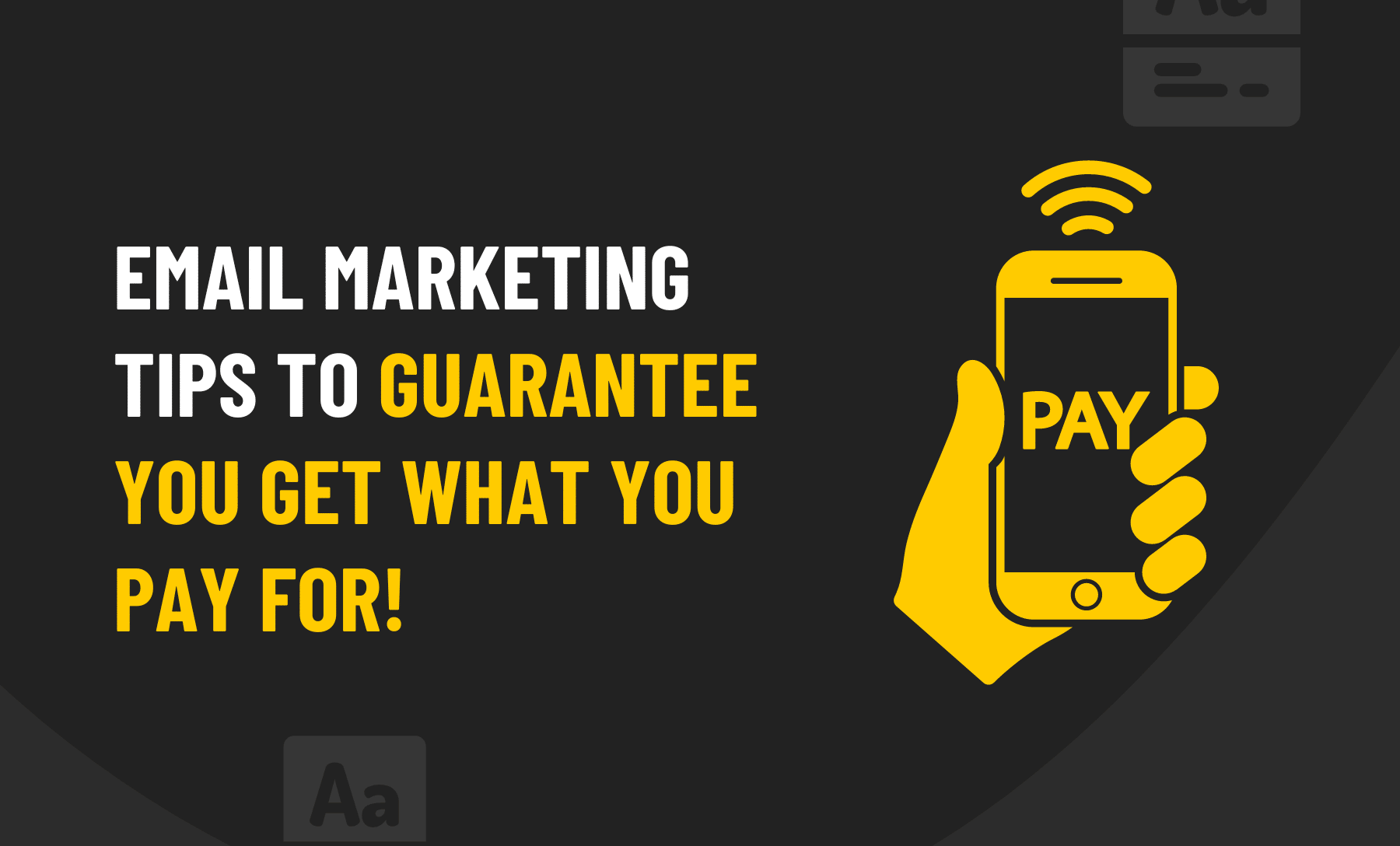 Email Marketing Tips To Guarantee You Get What You Pay For!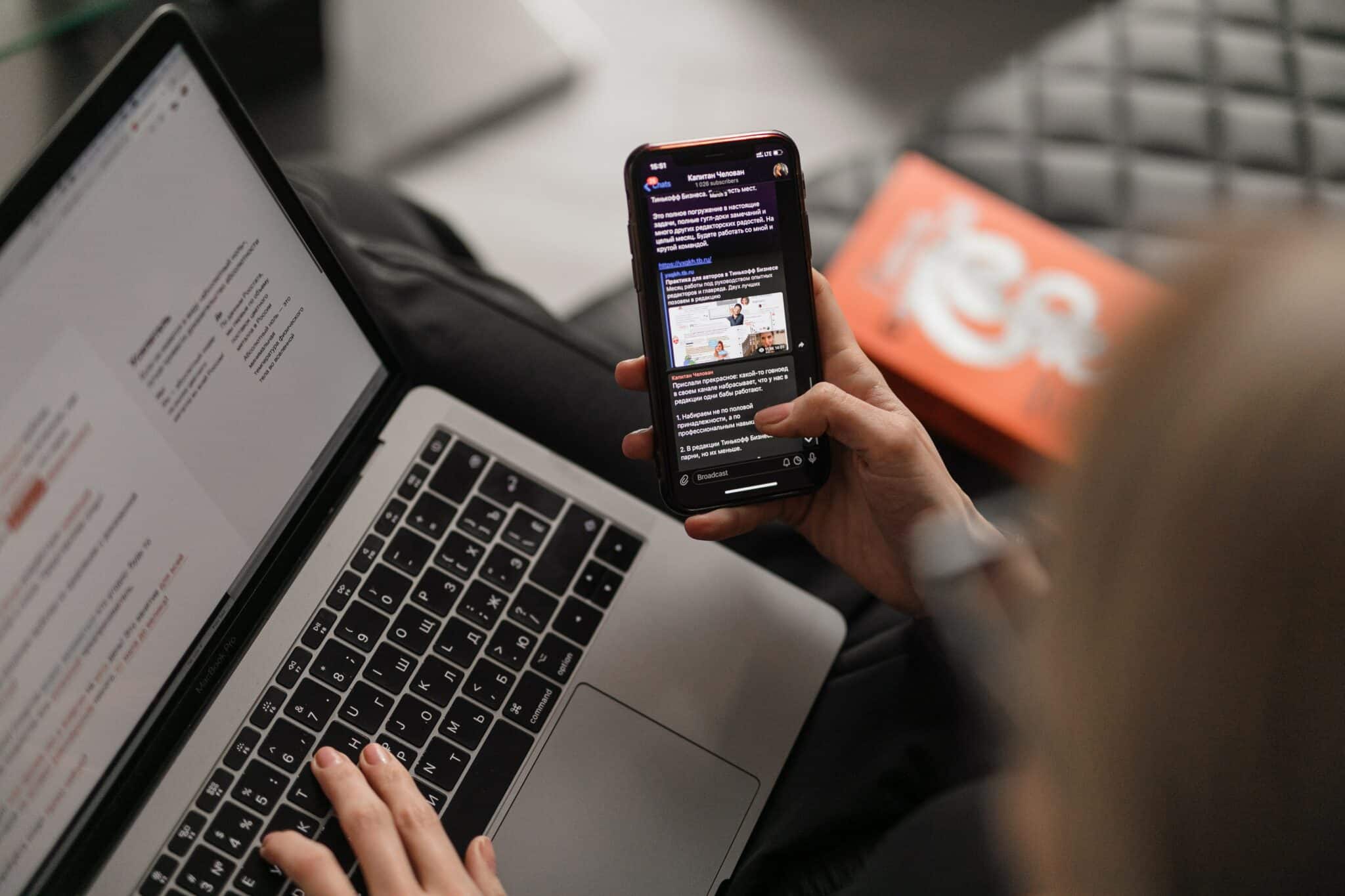 Email marketing is a cost-effective way for businesses to reach their target customers. It's an affordable option for businesses of all sizes, whether you have a small budget or a large one.
But how much exactly does email marketing cost? 
In this article, we will explore the various factors that affect the cost of an email marketing campaign, from the size of your mailing list to the features included in your software platform.
Factors To Consider In Choosing An Email Marketing Tool
Email marketing can be an incredibly effective tool for businesses looking to reach and engage with their target audience. However, before jumping in headfirst, various factors must be considered. One of the most important considerations is cost.
Even though email marketing can be relatively inexpensive compared to other forms of advertising, it still requires a financial investment. Businesses must determine what they can afford to spend on email marketing and create a budget accordingly.
Here are some factors to consider to ensure you are paying for the right email marketing tool.
List Quality & Size
Email marketing may be a highly successful approach to contacting your target audience, but the quality and quantity of your email list will determine the success of your efforts.
The quality of your list is determined by the accuracy and relevance of the information you have about each contact. This means ensuring that you have permission to contact them, that their email address is valid and up-to-date, and that they are interested in hearing from you.
A large email list may seem good, but it's important to remember that size isn't everything regarding email marketing.
A smaller list of engaged subscribers interested in what you offer will always be more valuable than a larger list of disinterested recipients. Not only does sending emails to unengaged recipients increase your chances of being marked as spam, but it also drives up your overall marketing costs without providing any real benefit.
Design & Templates 
One of the key factors in creating an effective email campaign is the design and use of templates. A well-designed email template can help you achieve maximum impact while minimizing costs.
When choosing a template, consider your brand's visual identity and messaging. Your design should reflect your brand's personality and values to establish trust with your audience. Choosing a mobile-responsive template is also important, as most people access their emails on their mobile devices.
Once you've found a suitable template, customize it according to your business needs. You may need to change colours, add images or personalize messages for different target groups.
Email Marketing Tools
Email marketing is a strong tool that may assist organizations of all sizes to communicate with their consumers and prospects.
However, with so many email marketing sites available, choosing the best one for your needs can be difficult. Here, we will explore some of the top email marketing sites and provide insight into what makes them stand out.
Constant Contact
Constant Contact is an email marketing platform helping businesses of all sizes create and execute effective email campaigns. It offers a variety of features and tools that help users grow their businesses through targeted email marketing.
Constant contact allows you to easily create professional-looking emails, track your results, and analyze the data to make informed decisions. One of the biggest advantages of Constant contact is its pricing plans. The platform offers affordable pricing plans based on the number of contacts you have. You can choose from various plans depending on your business needs and budget.
Their basic plan starts at just $20 per month for up to 500 contacts, while their most popular plan costs $45 per month for up to 2500 contacts.
Another great feature Constant contact offers are customizable templates that allow businesses to create emails that align with their brand image.
HubSpot
HubSpot is a powerful and intuitive platform that offers a comprehensive suite of tools for email marketing. With HubSpot, businesses can easily create highly targeted email campaigns, track their performance, and make data-driven decisions to improve ROI.
Whether you're looking to nurture leads, increase customer engagement or drive more sales,
HubSpot's email marketing features have covered you.
Regarding price and plans, HubSpot offers a range of options to suit different business needs and budgets. The platform offers free and paid plans with varying features and functionality.
The free plan includes basic email marketing tools, lead capture forms, and the ability to manage up to 2,000 contacts. Paid plans start at $50 per month for the starter plan, which includes additional features such as custom branding, A/B testing capabilities, and automation workflows.
MailChimp
MailChimp is an email marketing platform that has taken the world by storm. With over 15 million customers in over 175 countries, MailChimp offers many features to help businesses and individuals create, send, and track emails. 
The best part? MailChimp offers a basic plan that's free for up to 2,000 contacts.
The basic plan offers features like email templates, automation workflows, and A/B testing. It also allows you to send up to 10,000 emails each month, which makes it an excellent option for small businesses or individuals just starting with email marketing.
If you need more contacts or want to unlock additional features like retargeting ads or advanced segmentation options, MailChimp offers paid plans starting at just $10 per month.
Conclusion
Email marketing can be an extremely cost-effective digital marketing strategy. It can provide a great return on investment when used correctly and with the right tools.
However, the exact cost of email marketing will depend on several factors, such as your list size, the number of emails sent, the quality of content and more.
Overall, email marketing is a relatively inexpensive way to reach a large audience and greatly impacts sales and revenues. So don't pass up on this great opportunity!
FAQs
What are the best ways to measure email marketing ROI?
The best way to measure email marketing ROI is by analyzing the data that comes from the emails sent by your company. This includes open rates, click rates, sales conversion rates and more. Some tools can help you with this process, such as email marketing or email tracking software.
The most important thing when measuring ROI is consistency in your approach so you can measure the results of every campaign.
What are some of the other costs associated with email marketing?
Many costs come with email marketing. If you use a third-party email service provider, the cost will be higher than if you were using your platform or a company's website. There are also fees for sending emails, managing lists and more.
Email marketing is a powerful tool for businesses because it's an easy and cost-effective way to reach their target audience. But there are some associated costs that businesses should be aware of before they dive in.
What are some of the significant risks of email marketing?
Email marketing is a popular option for businesses to reach potential clients. However, it does come with certain risks. Here are some of the main risks:
– Spamming
– Leaks and data breaches
– Incomplete or inaccurate information
– Unwanted emails