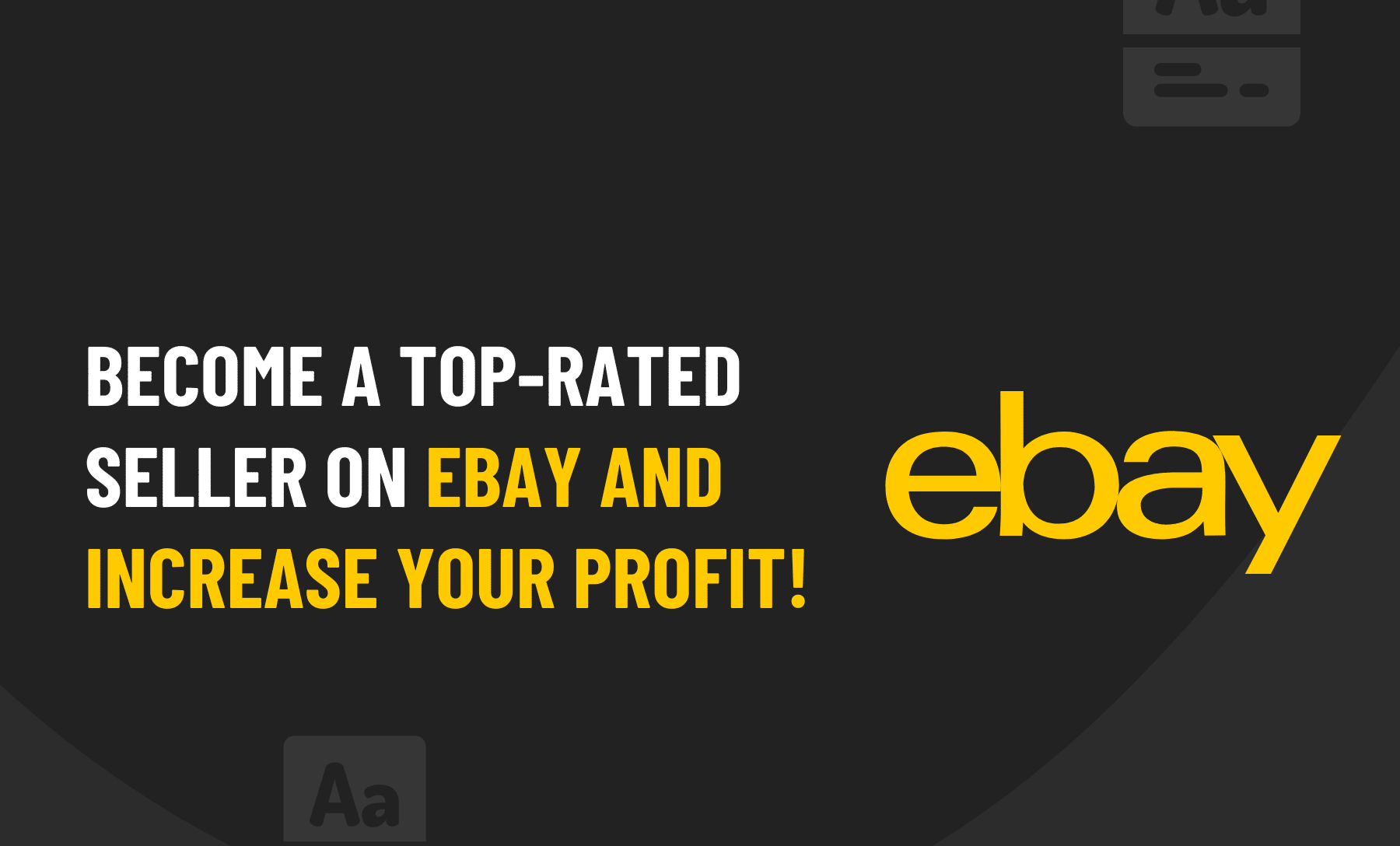 Become A Top-Rated Seller On Ebay And Increase Your Profit!
Are you an eBay seller looking to increase your profits? 
With the right strategies and techniques, you can boost sales on eBay and enjoy greater success as an online merchant.
In this article, we'll look at some proven methods for increasing sales on eBay so that you can take advantage of all the marketplace offers. You'll learn how to create a compelling listing, use marketing tactics to reach larger audiences, and leverage customer feedback to improve your credibility.
Let's get started:
Setting Up An eBay Store
eBay is a great way to boost your online sales and reach a wider audience. With over 185 million active buyers worldwide, it is one of the largest online marketplaces, making it an excellent platform for businesses of all sizes.
By setting up an eBay store, you can showcase your products in one central location and benefit from increased visibility on the site. But first, you must create an eBay account if you haven't already done so. Then decide which subscription plan works best for your business needs.
eBay offers various plans ranging from basic to premium with varying fees and benefits. Once you've selected a plan, follow the step-by-step instructions provided by eBay to set up your store. When setting up your store, you can include detailed product descriptions, clear photos of each item, and competitive pricing.
Verify Your eBay Store.
Having a verified eBay store means that eBay has confirmed that you are a trustworthy seller and have met all their requirements for running a successful online store.
One of the biggest advantages of having a professionally verified eBay store is increased sales. When customers see that eBay has verified your store, they are more likely to trust you and purchase from it. This can lead to higher sales numbers and increased revenue for your business.
Another benefit of having a professionally verified eBay store is access to exclusive features and promotions. Verified sellers are often given priority in search results, which can help increase the visibility of your products.
Additionally, eBay occasionally offers special promotions and discounts exclusively for verified stores, giving you an additional advantage over other sellers on the platform.
Update Your Listings
Adding fresh products to your store will keep buyers engaged and returning for more. Firstly, frequent listings help improve your search rankings on eBay.
The algorithm favours sellers who consistently update their stores with new items, indicating higher customer engagement. This means that if you have a steady stream of new products going up each day, your store will be more visible in search results and attract a larger audience. Secondly, daily listings offer an excellent opportunity to showcase your inventory differently.
Maximize Keywords
Keywords are words or phrases that people use when searching for products online. By
including relevant keywords in your eBay listings, you can ensure that your items appear in search results and attract potential buyers.
To start using keywords effectively, first make a list of terms that are relevant to the item you're selling. Consider what someone might type into the search bar if they were looking for your product.
Be specific and use words that accurately describe the item's features, brand name, size, colour, etc. Once you have a list of keywords, incorporate them throughout your listing's title and description.
Provide Great Customer Service
Providing excellent customer service is one of the most important factors in running a successful business. Whether selling on eBay or any other platform, your customers expect timely and professional interactions.
By providing great customer service, you retain loyal customers and attract new ones through positive reviews and word-of-mouth recommendations. One key aspect of providing great customer service on eBay is prompt communication.
Responding to inquiries and resolving issues quickly can make all the difference between a satisfied customer and a dissatisfied one. This means regularly checking your inbox, addressing concerns in a friendly and helpful manner, and offering solutions that meet the customer's needs.
Another way to provide exceptional customer service on eBay is by going above and beyond in your sales process. Consider offering free shipping or discounts for returning customers as an incentive for them to continue doing business with you.
Experiment With Pricing And Sales
Experimenting with pricing and sales is a great way to boost your eBay business' profitability. You can determine what works best for your customers, products, and market by trying different pricing strategies.
Moreover, by experimenting with sales promotions, you can create urgency and encourage buyers to purchase. One effective pricing strategy is dynamic pricing. With this approach, the price of an item fluctuates based on market demand and competition.
For example, if there are few competitors for a certain product or it's in high demand, the price could be higher than usual. Conversely, if there are many similar items available or low demand for the product category overall, prices may be lowered to attract customers.
Another successful method for boosting sales on eBay is running discounts for sale promotions.
Conclusion
Boosting sales on eBay can be a great way to increase your profits. By expanding your product offering, improving your listing quality, and engaging with customers, you can ensure you're well-positioned to take advantage of the large customer base available through eBay.
While it may take some time and effort to get the right strategy in place and put it into action, the results will be worth it. The key is to keep experimenting and refining until you find the best combination.
FAQs
What is the difference between selling on eBay and selling on Amazon?
eBay is a marketplace where people can sell their items, while Amazon is an eCommerce website. There are a few differences between the two. One of the main differences is that you cannot sell on eBay without owning the item first.
What is the difference between a marketer and an eBay seller?
A marketer has a vision for a product and knows how to reach their audience. They are the one who decides on the marketing strategy, and they are also responsible for making sure that their brand is well-known in their target market.
An eBay seller, on the other hand, only focuses on selling a product. They do not know how to reach their audience and will follow what is already established as the best-selling strategy.
What are some of the best tools for making sales on eBay?
eBay is a platform that allows sellers to list their items for sale and buyers to find them. With the help of tools, sellers and buyers can get the best deals on their purchases.
The following are some of the best tools for making sales on eBay:
– eBay app offers an easy way to search for items, see what's popular, and see what other users are selling or buying.
– eBay Toolbar lets you search listings quickly and easily without leaving your browser. It also provides a place where you can easily compare prices.
– eBay Classifieds allow you to create classified ads with various options like adding photos, writing descriptions, setting up categories or keywords, etc.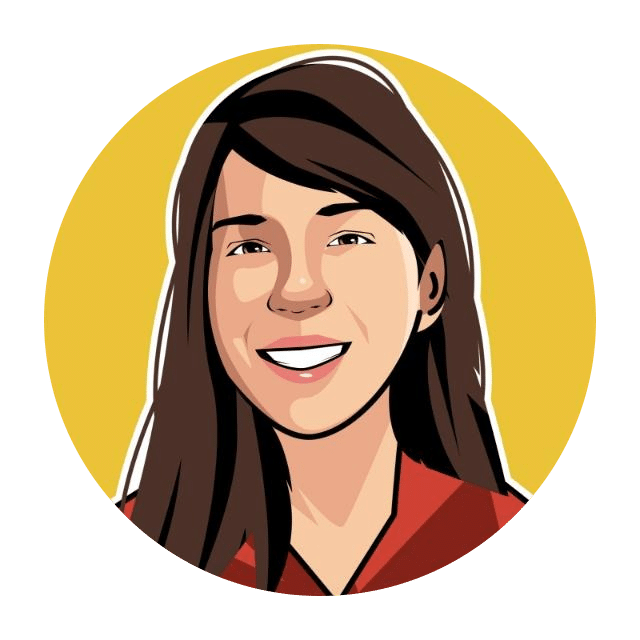 Kristine is a dedicated content writer at Pearl Lemon, an award-winning SEO agency in London. She has created blog posts, service pages, and other articles for the company and their clients. With her years of experience and passion for literature, she can create quality content to pique the readers' curiosity and interest.