PR is a process of creating and distributing messages about a person, business, product, event or idea to influence public opinion. It helps you reach out to your target audience in an effective way by promoting your brand and building your reputation. Therefore, PR tactics are essential marketing tactics, and it is crucial to know how to use them to increase your demand generation.
Press releases, crisis communications, and other talking points often associated with PR are merely the tip of the iceberg. You can make a massive difference in the success of your demand generation strategy by applying PR principles. But how do you do so?
This article will give you everything you need to know about PR tactics and how to use them to build demand!
The Difference Between Demand Generation & Lead Generation
Demand generation is a marketing strategy focusing on creating demand for a product or service. It generally comes from people already considering purchasing the product or service.
On the other hand, lead generation is a marketing strategy that focuses on generating leads for the sales team. It generally comes from people who have not yet decided to purchase the product or service.
Despite some similarities, lead and demand generation differ in many ways. The main difference is that lead generation requires more time and effort than demand generation. Demand generation is much more complex than lead generation and inbound marketing and requires considerably more education. Your prospects need to be educated about a challenge they face and why it deserves a solution to create demand.
Public Relations and Demand Generation
Content marketing and public relations are about one thing: telling relevant stories that matter. By generating awareness around your brand, PR can open the door to the buyer's journey. You may guest blog on a website related to your industry or work with influencers on social media to promote your products. Quality matters more than quantity. 
Therefore, when pitching an article idea, a guest blog post topic, or a social media influencer, communicate the value of the publication or influencer. 
Put yourself in the shoes of your buyer personas and consider their pain points. Can you provide insight into how you created or will create in the form of a contributed piece to solve those pain points? You should emphasise this when pitching.
PR Tactics and Their Importance
A pr tactic is a specific strategy a company uses to promote its brand. It can be anything from an ad campaign to a social media campaign. These tactics are often used in tandem with other marketing strategies such as advertising and public relations.
The importance of these tactics lies in the fact that they are the most effective way for companies to reach out to potential customers and create brand awareness. They give you an edge over your competitors.
The most common traditional PR tactic is the press release, brief and concise news about a company's new product or service. It is usually sent to news agencies like Reuters, Bloomberg, and Associated Press to get the company's launch coverage. Other traditional PR tactics include press conferences, interviews with media outlets, and social media campaigns such as advertising on Facebook, Instagram or Twitter with hashtags related to the company's brand name.
Some examples of "pr tactics" include:
Brand positioning


Brand positioning is a term that refers to how a company communicates its brand or company values and distinguishes itself from competitors. The process of positioning is both an art and a science. It has evolved into a flourishing, highly-evolved industry with multiple ways for brands to communicate.

Public relations campaigns
Companies commonly use public relations campaigns to market their products and services. They can be costly and time-consuming, but they can be effective if done well. They are often used with other marketing strategies like email marketing, social media, and advertisements.
Social media marketing


This form of marketing is about creating a social media presence for your business and using it to promote your company's brand or product. Social media has become the primary source for engaging with people and gaining customer feedback.




Social media marketing is an effective and efficient way to increase brand awareness. It is a cost-effective way to reach a wide range of audiences interested in your product or service.

Content marketing
Content marketing is a strategy for brands to create, distribute and engage with content that deeply engages the target market. It helps companies create brand awareness, build customer loyalty, and increase revenue through targeted advertising.


Content marketing is a process that could take days or months, but the end product is always worth it. It can be used as a tool to generate leads, build a community, and ultimately increase brand awareness.
Reasons Why PR and Demand Gen Should Sit at the Same Table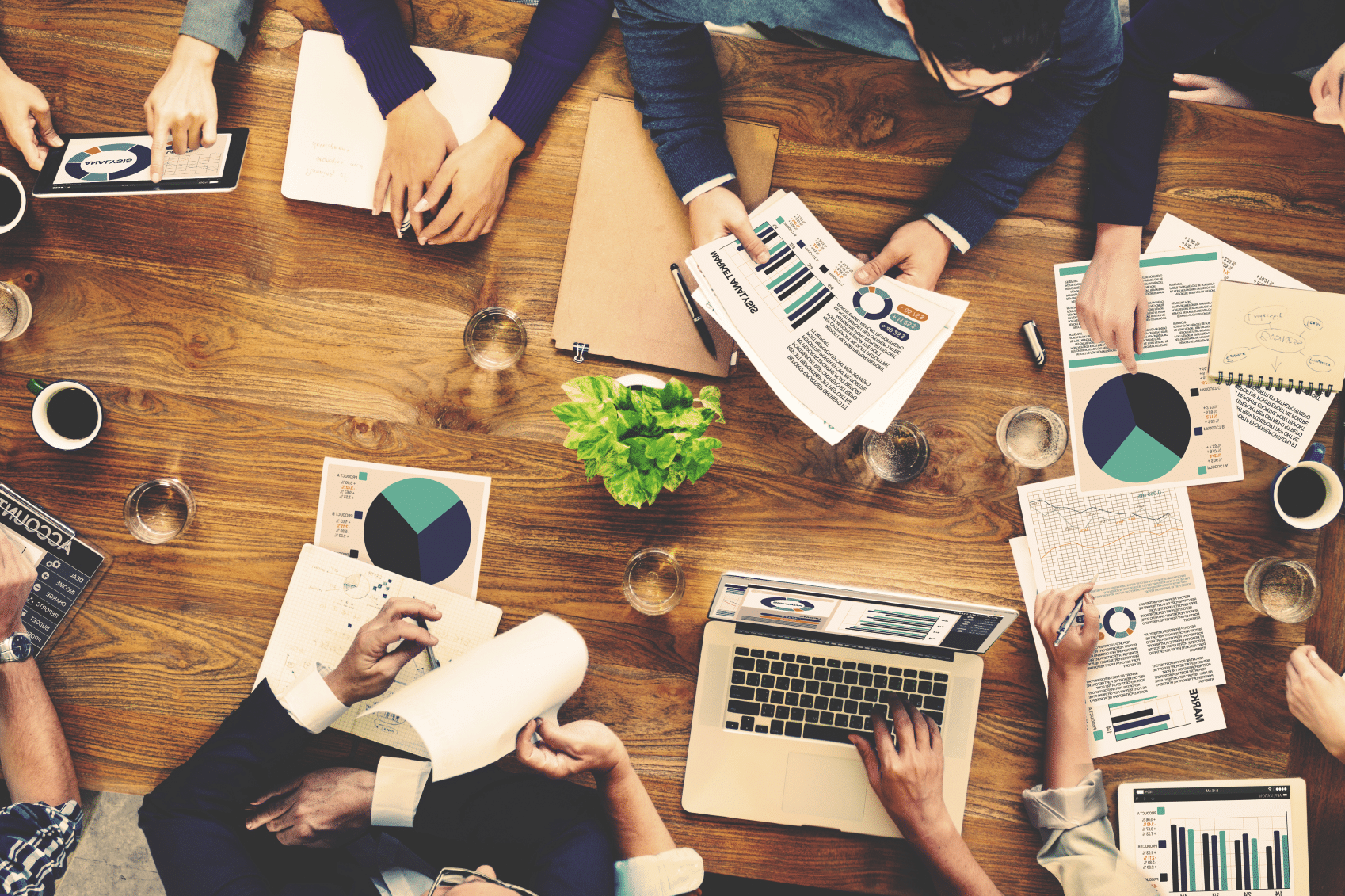 Source: Communique PR

A PR and demand generation company's primary role is to build relationships with its customers and prospects. Organizations need to rethink their relationship between PR and demand generation, aiming to create more integrated strategies to maximise both functions. Here are three key reasons why.
Relationships are successful when trust is present. 82% of consumers said they would buy from a brand they trust, regardless of how popular other brands have become. The PR department plays a critical role in building brand credibility by working directly with the media, thought leaders, and influencers that provide the prospect with critical, objective insight. However, demand generation is often closer to the sales team, so it has valuable insight into the perceptions and misperceptions. Bringing these two teams together will help create a strategy that addresses the issues you often face and the things that make you most proud of your brand.

From the above definitions, it's clear that

demand generation and PR work toward similar goals. Hence, it's only logical to collaborate

in developing the stories they tell prospects, media, and beyond. These two teams are excellent at collaborating through customer stories. Technical media and tech PR agencies are interested in customer stories. PR can help you build exposure for a customer beyond your owned channels by partnering with demand gen to create a case study or event.

According to the Demand Gen Report, measuring ROI,

determining which metrics to use, and determining which metrics to track are the biggest obstacles to the PR and demand gen integration

. Due to the lack of visibility into pipeline data and the lack of knowledge about PR efforts that should be measured, it is no wonder measurement is a challenge. The problem is that many PR teams don't know how to tag their work accurately. When PR and demand generation works together, they can uncover what's driving leads, and demand gen can better understand the earned channels that drive results.
Demand generation and lead generation differ in how they do it. Demand generation focuses on establishing awareness and interest in the market, while lead generation focuses on customers and how to turn them into leads. They work in generating revenues and attaining the goals of the company.
4 Major PR Tactics to Drive Your Demand Generation Strategy
To create demand for your products, you must create a strong story about your product. The following are more PR tactics that can be used to create demand for your product:
Content has been developed, and you know exactly what pain point it addresses. Now it's time for the masses to take notice. How do you determine which outlets you should pitch to or who you should call?
It's here that a media list comes in handy – but not one that's long or huge, like those you can buy from PR software vendors. You should research publications that you believe will best target your buyer personas. Four or five can do.
If you want to know which publications your audience reads, you should ask them. Find out where your prospective buyers obtain information about their industries during interviews. Alternatively, take a look at the industry your buyer persona serves and some of the pain points they face, then conduct a literature search on publications highly regarded in that industry as a starting point. You are almost sure to find a few, so begin preparing your pitch once you have identified them.
We all have a hard time skimming through piles of emails and reading irrelevant pitches, and bloggers and editors are no different. Be sure to get in touch with the correct person. A bit of research will help you find out.
The value of promoting your brand or product/service versus the benefits it brings you should be communicated in your pitch, whether for a short-term promotion or long-term partnership.
Adapt Articles for a New Purpose
A pitch might be declined, or an editor might not respond – and that's okay. Other tools can be used to promote your brand.
Not sure where to begin? You can start by following these tips:
Don't hesitate to explore trending topics, which get noticed more quickly and can go viral in some cases.

Facebook and Twitter are both excellent sources for identifying current industry talking points.

Engaging titles should be carefully chosen.

Post types such as "how-to" receive more page views and shares on LinkedIn than other types.

Make your article easier to read by using visuals and subheadings.

Breaking up your article's sections will assist readers in understanding the content more easily. By using solid graphics and videos, you will make your content more appealing.
Take Time to Listen and Respond
You can't overstate the importance of listening to your audience. Are they talking about social media? Which platform do they prefer? Providing an answer to this question is another helpful buyer insight. Engage in LinkedIn groups and provide advice where necessary. 
PR tactics are proven to be effective in driving demand generation. PR can be the boost your content needs to get in front of the right people in your demand generation marketing. Public relations is excellent for starting the buyer's journey and establishing lasting relationships with editors, bloggers, and other influencers in your field. You can continue to be successful in the future because of these partnerships.  
With the right strategy, you can measure your success by how much time is saved and the impact it has on business goals.
Frequently Asked Questions
What is demand generation?
Demand generation is a marketing strategy that involves identifying your target audience, understanding their needs, and providing them with valuable information to persuade them to buy from you. It is a process that involves generating demand for your product or service. It includes lead generation, customer acquisition, content creation and social media marketing.
What is the difference between "pr tactics" and "marketing tactics"?
While marketing tactics are used to promote a product or service, PR tactics are used to garner publicity. They can also be used for other purposes such as public relations, marketing, advertising or promotion.
The primary purpose of PR tactics is to create awareness about an issue or event that does not have enough visibility in the market.
What is the difference between "pr tactics" and "marketing tactics"?
Many people think they need to create a social media campaign, which will work wonders, but this is not true. Many factors can affect how well a campaign will go, such as timing, audience preferences, desired outcome, etc. Businesses should do some research before implementing it.
What are the different channels for PR campaigns?
There are a lot of different channels for PR campaigns. Each channel has its benefits and limitations. The most common channels for PR campaigns are traditional media, social media, email, press releases, and blogs. These are the most popular channels because they have the most expansive reach and can be easily monitored to see their effectiveness.
How can demand generation be measured?
Demand generation metrics help understand how marketing is performing and what needs to be done to improve it. They can also help companies understand what they should invest in and avoid.
Why is demand generation important?
Demand generation is vital for every company. It helps them to grow their business and reach out to more customers. This can be done through various marketing channels, such as social media marketing, email marketing, and phone calls.
What are some common pitfalls in driving demand generation?
Many companies struggle to drive demand generation. This is because they have not understood what their customers want and how they want it.
There are a few common pitfalls that companies fall into when trying to generate demand. They often do not have a clear understanding of their target audience, or they do not know how to position their products and services in the market. Some other common pitfalls are failing to define the problem, failing to prioritize activities, and failing to make use of data effectively.