How to Start
a Lead Generation Business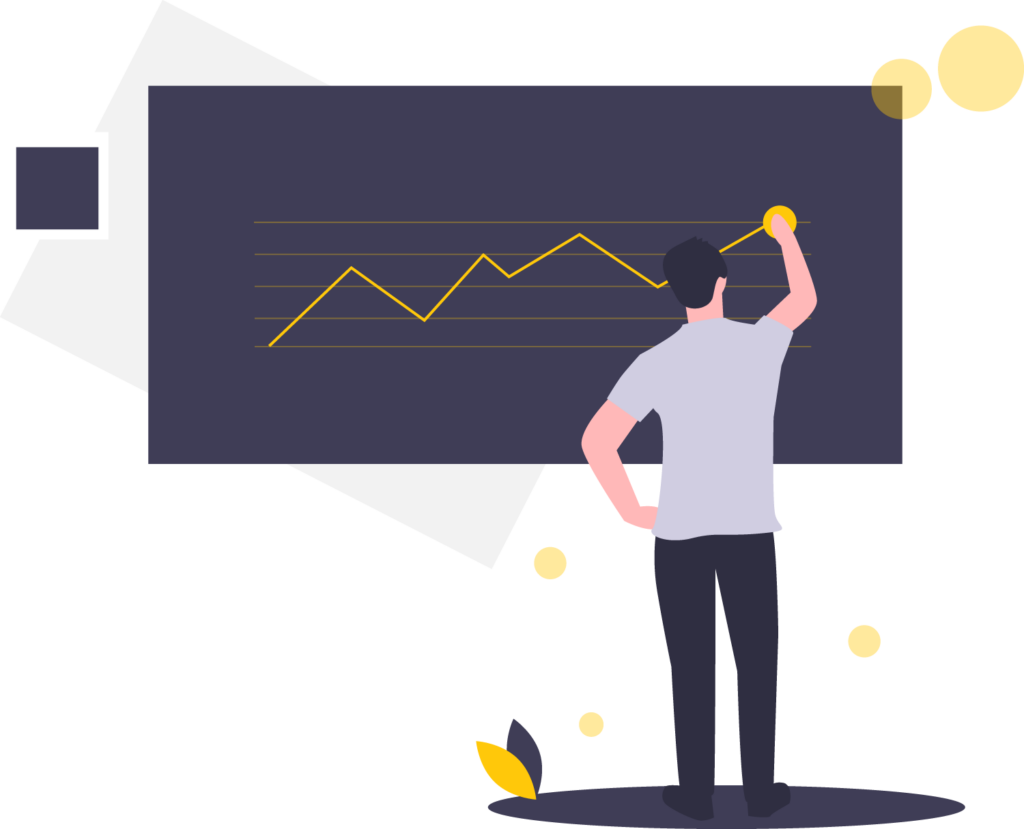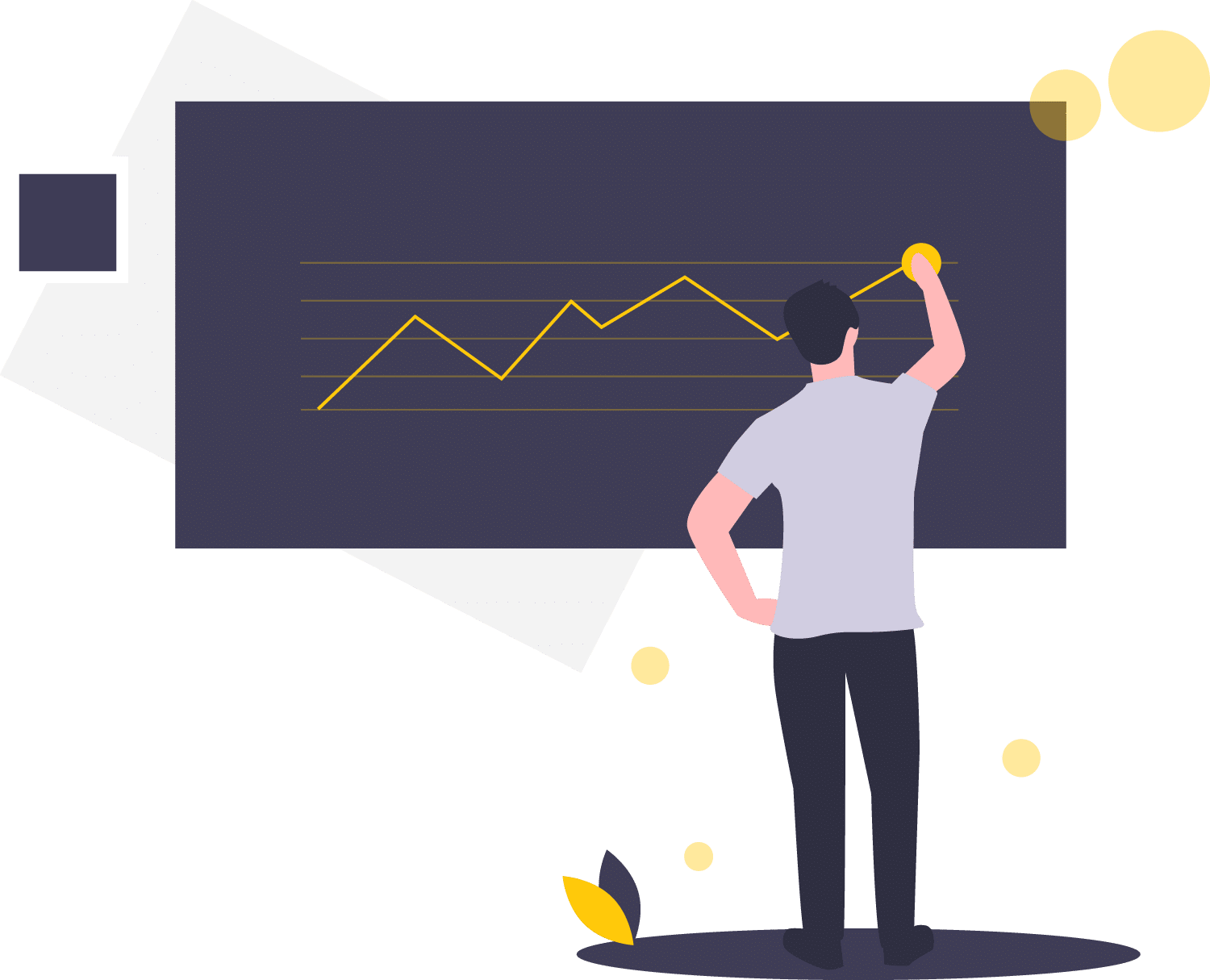 A lead generation business is an excellent opportunity for anybody with solid sales and marketing skills to provide a valued service to other businesses that is consistently in high demand. Whatever the current state of their industry, or their business size, any company that sells anything will always need leads.
To start a lead generation business you don't have to create a product, you can employ tried-and-true tactics that have worked for others, and you don't have to come up with something new to get results.
Interested in the idea? We'll show you all you need to know about starting a lead generating firm or agency from scratch in this tutorial, while pointing you to some useful resources that will help you get off to the best possible start.
Before getting into what it is and how to start a lead generation business, we should define exactly what we mean by a lead, as in what it is that people will be willing to pay you for if you offer to sell leads.
Any person who expresses interest in a brand or business in any way, shape, or form is considered a lead.
After initiating the communication (by submitting personal details for an offer, trial, or subscription), leads usually hear from a company or organization… rather than receiving a cold call or cold email from someone who bought their contact information.
Here's a practical example
Let's pretend you're taking an online survey to learn more about car maintenance. You get an email from the auto firm that created the survey about how they can assist you take care of your car a day or two later. This would be far less intrusive than if they called you out of the blue, without knowing whether you care about car maintenance or not, right? This is how it feels to be a lead.
From the business' standpoint, this makes a lot more sense too. The information the auto company gathers about you from their survey allows them to customize that first message to address your current issues — rather than wasting time emailing or phoning prospects who aren't interested in vehicle services (who possibly don't even have a car.)
Consumers go through a lifecycle as they go from visitor to customer, and leads are a component of that. Not all leads are created equal, and not all leads are sold to in the same way, but the basic definition of a lead remains the same.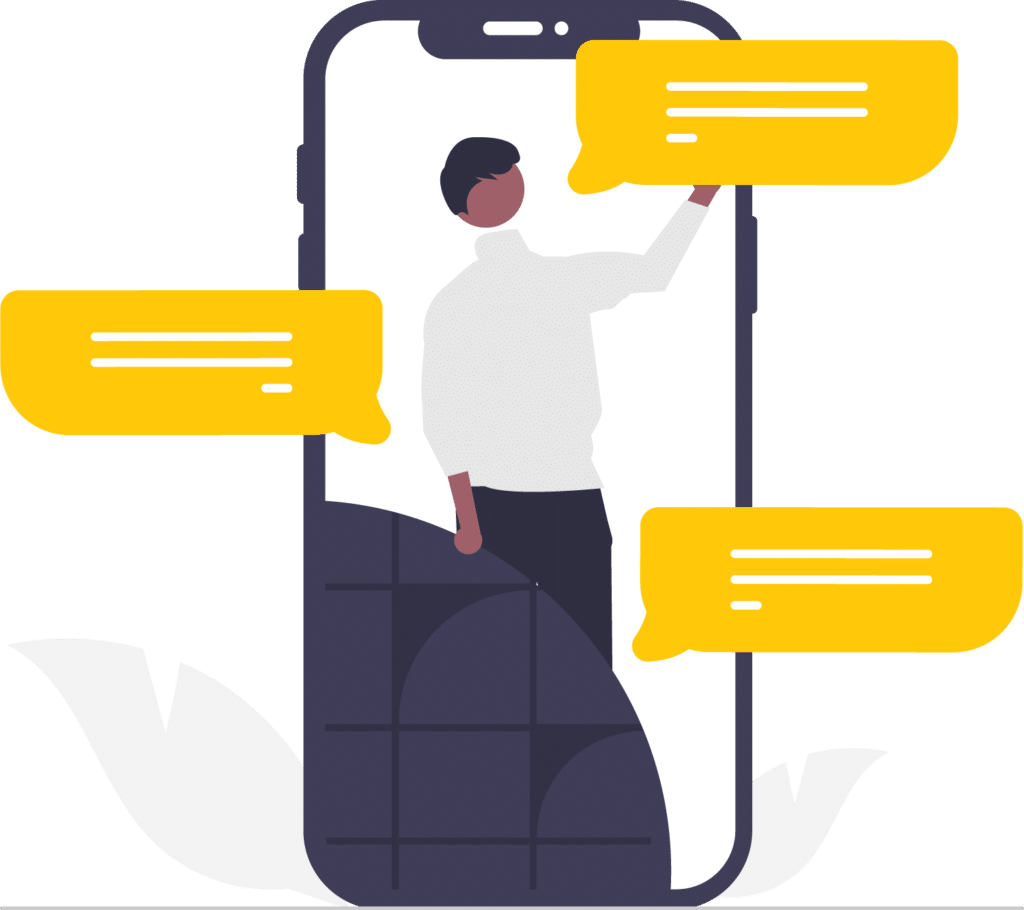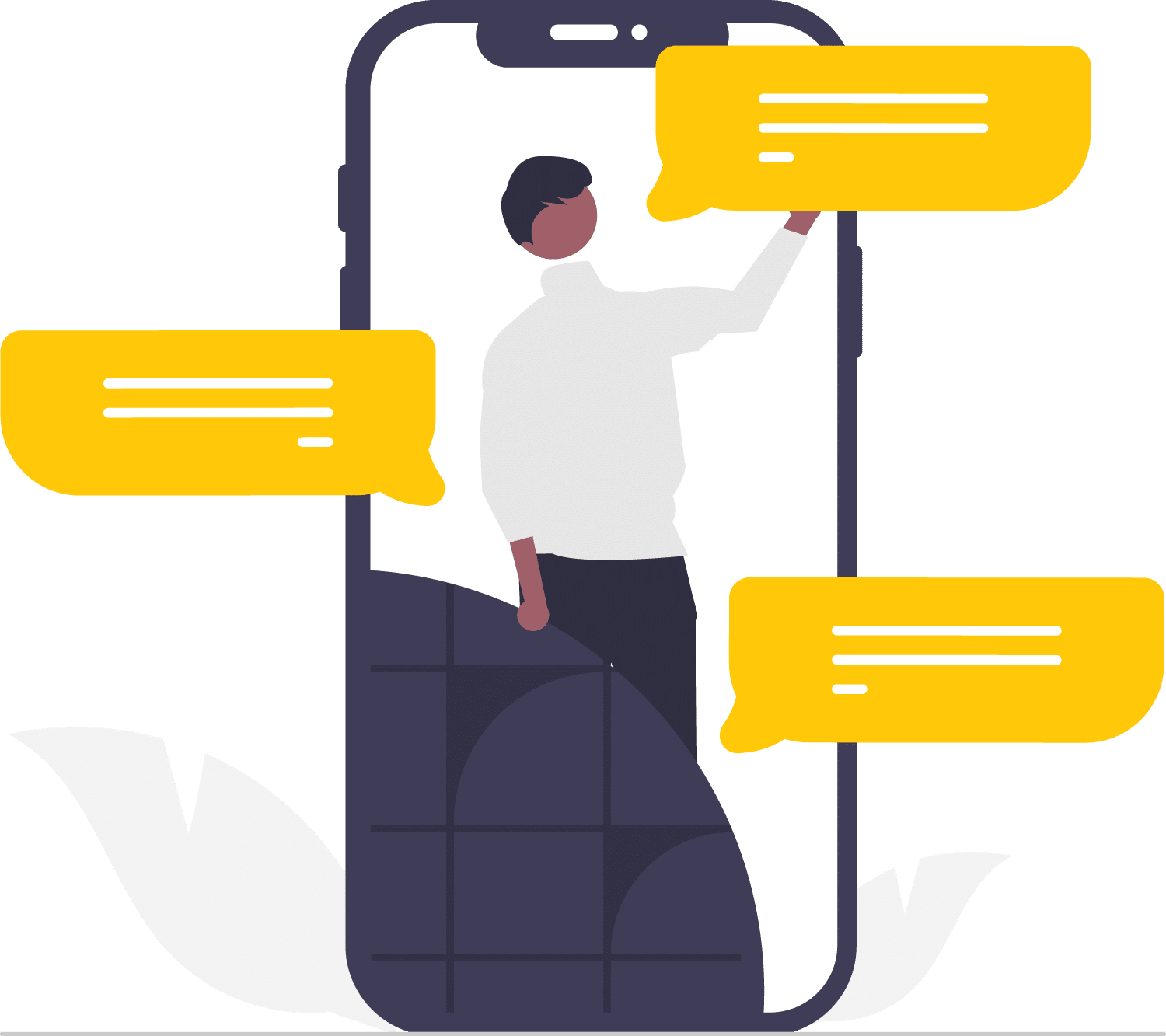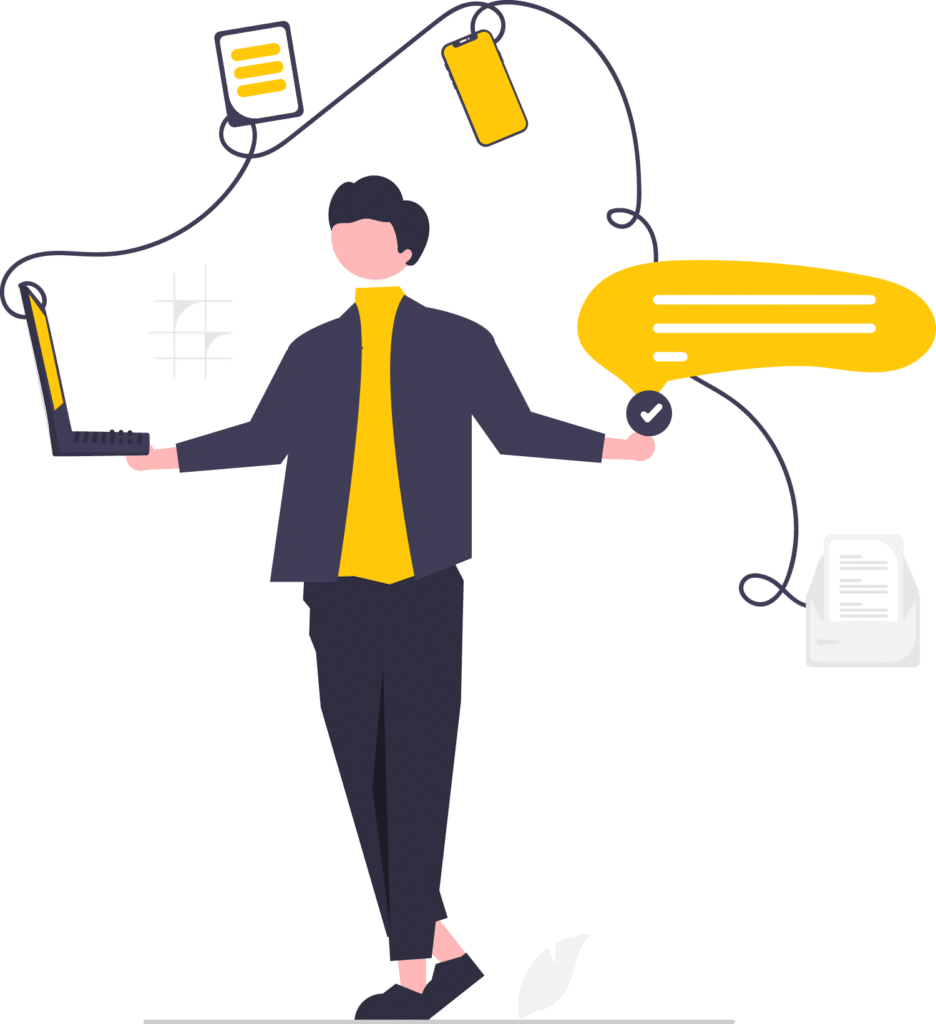 Why Start a Lead Generation Business?
So, why even consider starting a lead generation business? Here are just some of the reasons it might be a great move for you.
Lower Barriers to Market Entry
Lead generation is an excellent alternative if you want to establish a business but don't have a product or service to sell.
Because you don't have to develop anything, the entry barrier is low (except your systems) and the start-up costs are minimal.  You'll be able to get off the ground fast if you have any experience in sales and marketing, and even if you don't, if you are comfortable with the idea of selling, and willing to learn it could still be a great choice.
There's also clear demand, given that over 50% of marketers say finding fresh sales-ready leads is their toughest challenge.
As we just mentioned, getting qualified leads is a challenge for a lot of businesses. Not only is there a definite learning curve and specific skill set involved in lead generation but it's also very time-consuming stuff.
Lots of businesses just can't, or don't want to, hire an internal lead generation team, and so they are more than willing to pay for high quality leads. This holds true across a huge range of verticals and industries, so if you have specialist knowledge of one – or more – you can start a lead generation business that is geared to the industry that correlates with. For example, if you know a lot about cars (going back to our previous example) an automobile services lead generation business might be ideal for you.
As we just mentioned, getting qualified leads is a challenge for a lot of businesses. Not only is there a definite learning curve and specific skill set involved in lead generation but it's also very time-consuming stuff.
Lots of businesses just can't, or don't want to, hire an internal lead generation team, and so they are more than willing to pay for high quality leads. This holds true across a huge range of verticals and industries, so if you have specialist knowledge of one – or more – you can start a lead generation business that is geared to the industry that correlates with. For example, if you know a lot about cars (going back to our previous example) an automobile services lead generation business might be ideal for you.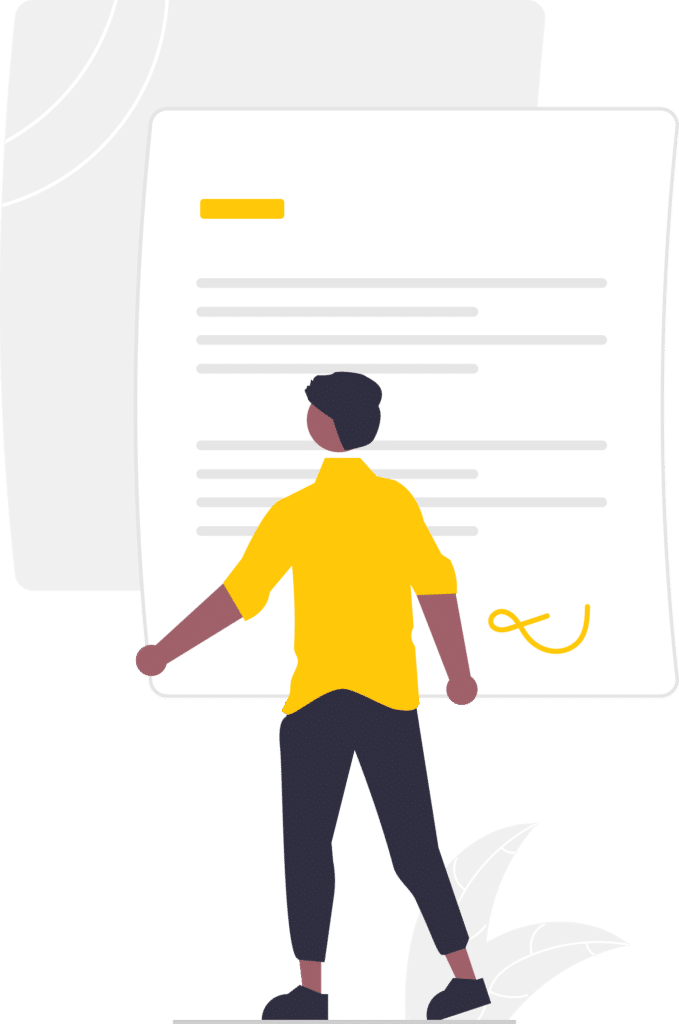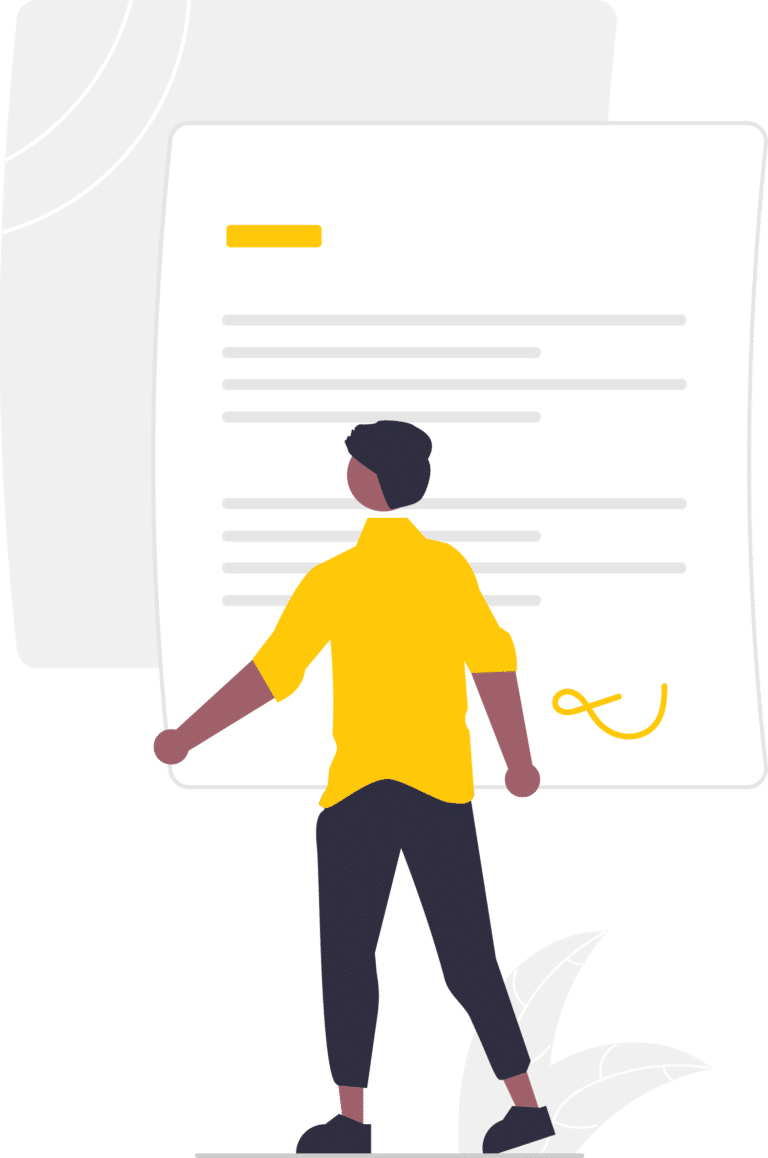 How to Start a Lead Generation Business
Obviously, in the end your lead generation business will be unique, and along the way you'll discover your own tweaks and innovations to make it work for you. However, to give you an idea of what will be involved, let's take the basics of doing so step-by-step.
Find Your Lead Generation Niche
The first step is to choose a niche or class of products or services that you aim to market in general. Your success in business lead generation services will be determined by your ability to choose the proper marketable product. As you select a niche, there are a few things to think about.
How much do you know about market economics – how much can your client profit from your leads in terms of margins and LTVs (Long Term Value)?

What is the level of competition?

Is the market already crowded?
These are listed in order of importance, so the first thing you should do is make a list of all the markets in which you can envision yourself becoming an expert. You can choose the ones that are the least competitive, haven't yet reached saturation, and have the potential to pay you the most in commissions.
Also, keep in mind that the smaller the specialty, the greater the opportunity. For instance, narrow down Finance to a subsection, such as Insurance, and then further to pet insurance. Because many of these smaller sectors have less competition in lead generation services, this will increase your chances of success.
Hone Your Lead Generation Skills
Before you start trying to sell leads to clients, you'll need to ensure that you have the current skills to do so. We say current skills as the way leads are most successfully generated not only differs across different industries, but also changes according to where the target audience is likely to be found.
Back in the old days, cold calling and direct mail were perhaps the most commonly used lead generation strategies. In the 21st century, direct mail lead generation is a dying art, and while cold calling can still be effective – especially in the B2B arena – you need to have a very high level of skill to succeed.
Many find that cold email is far more successful. Again, you'll need to ensure that you have the skills to pull off a good cold email marketing campaign.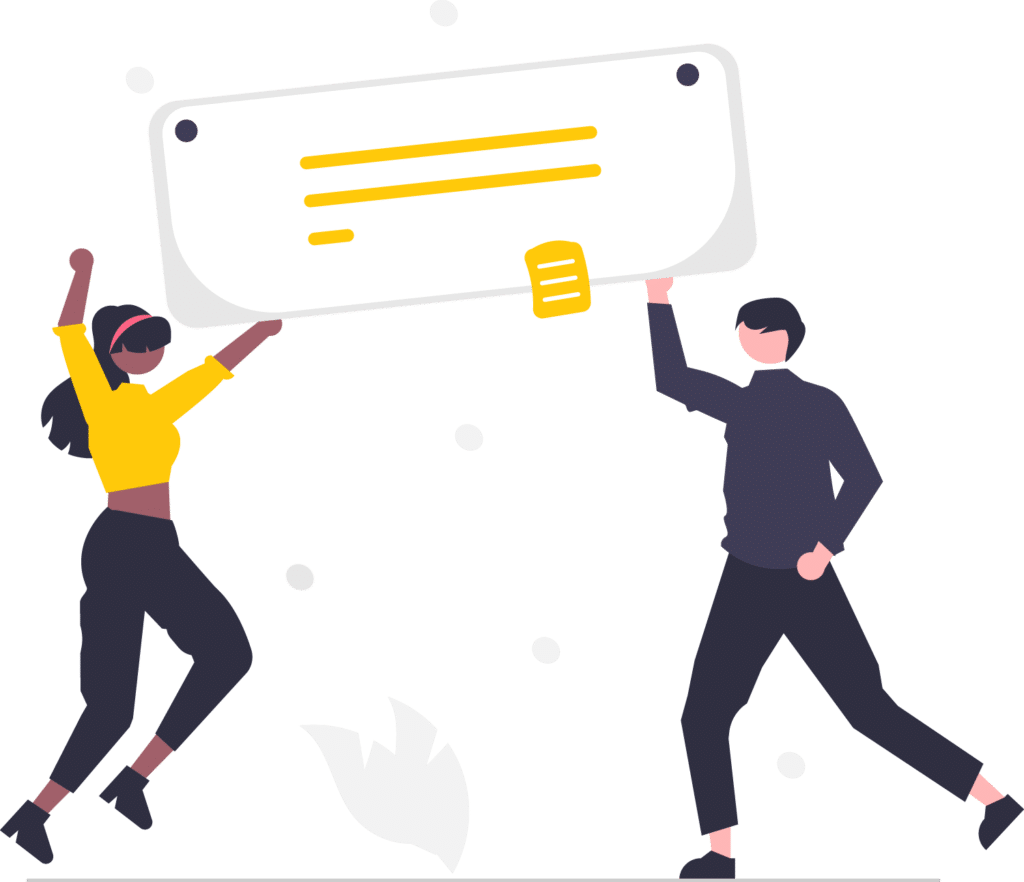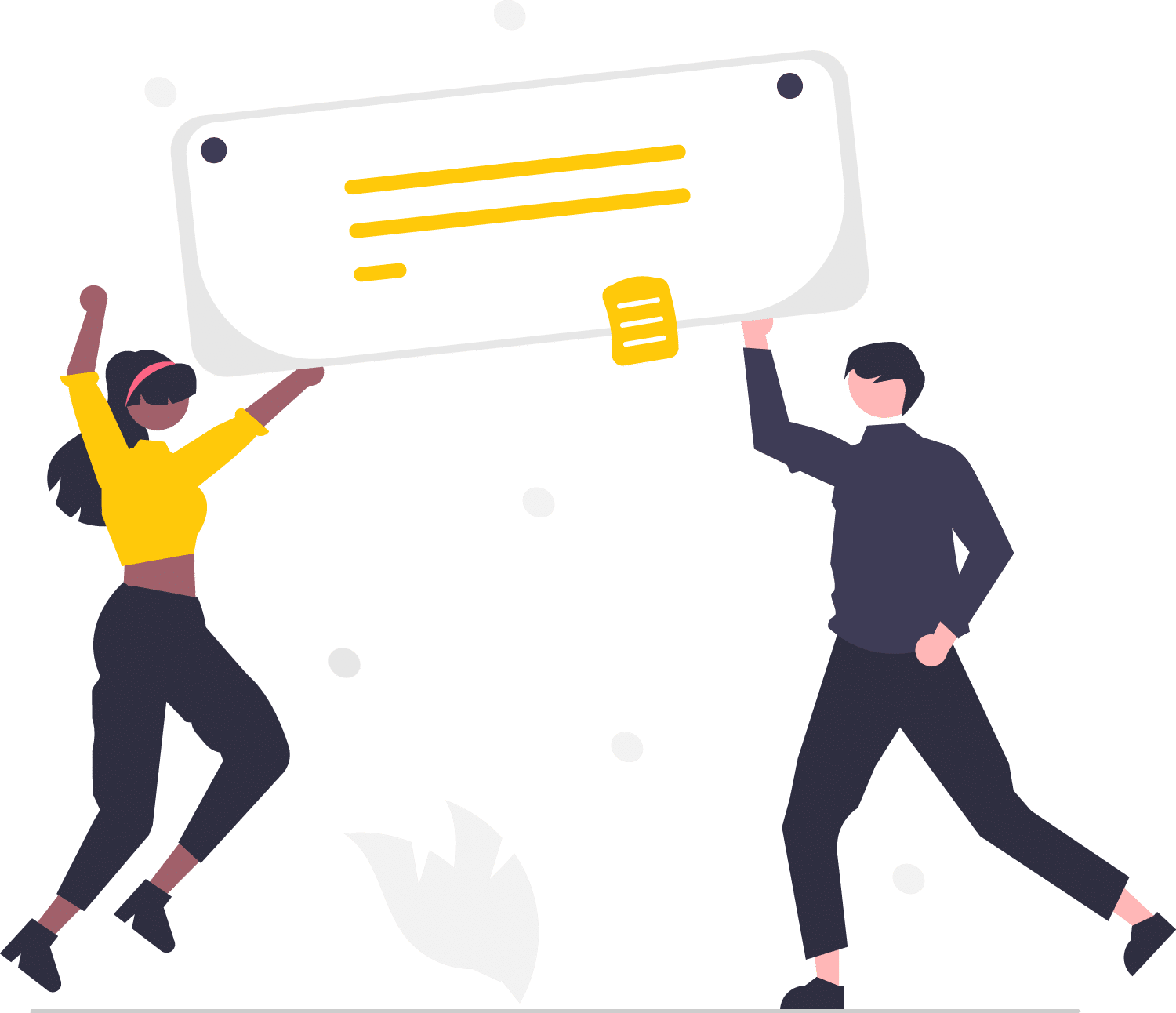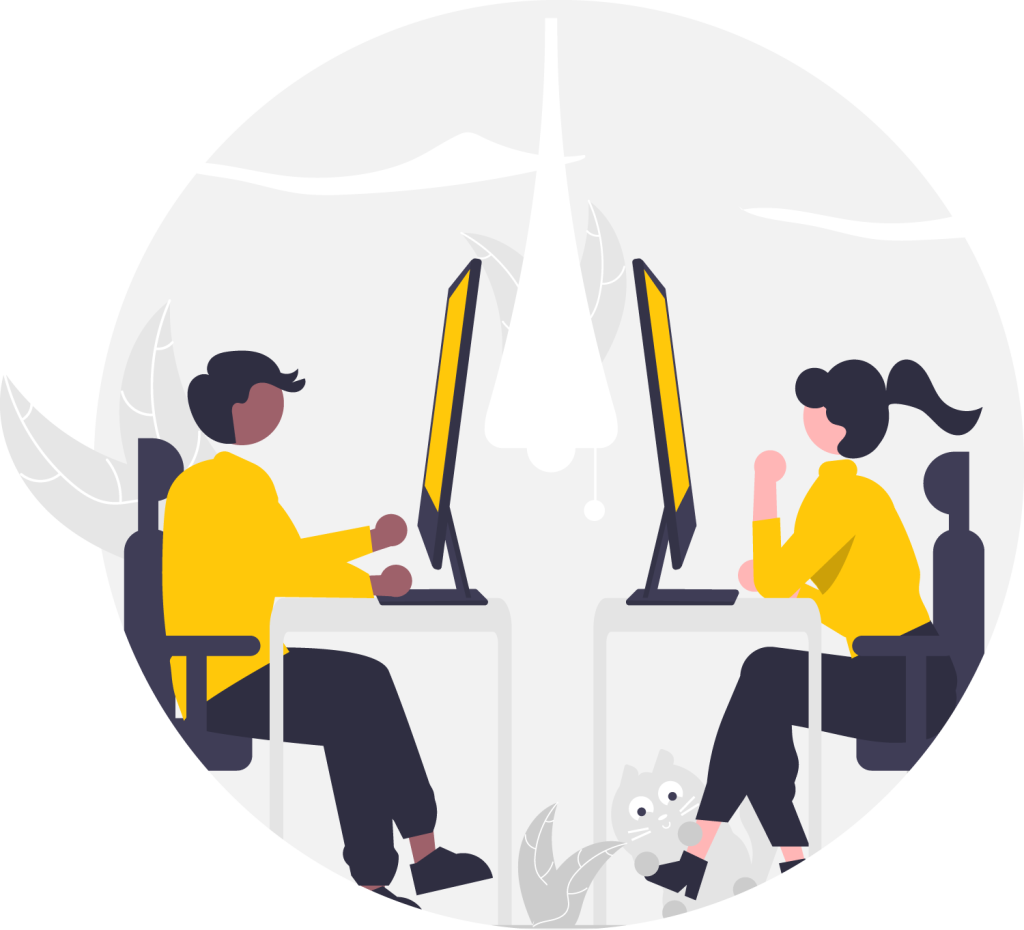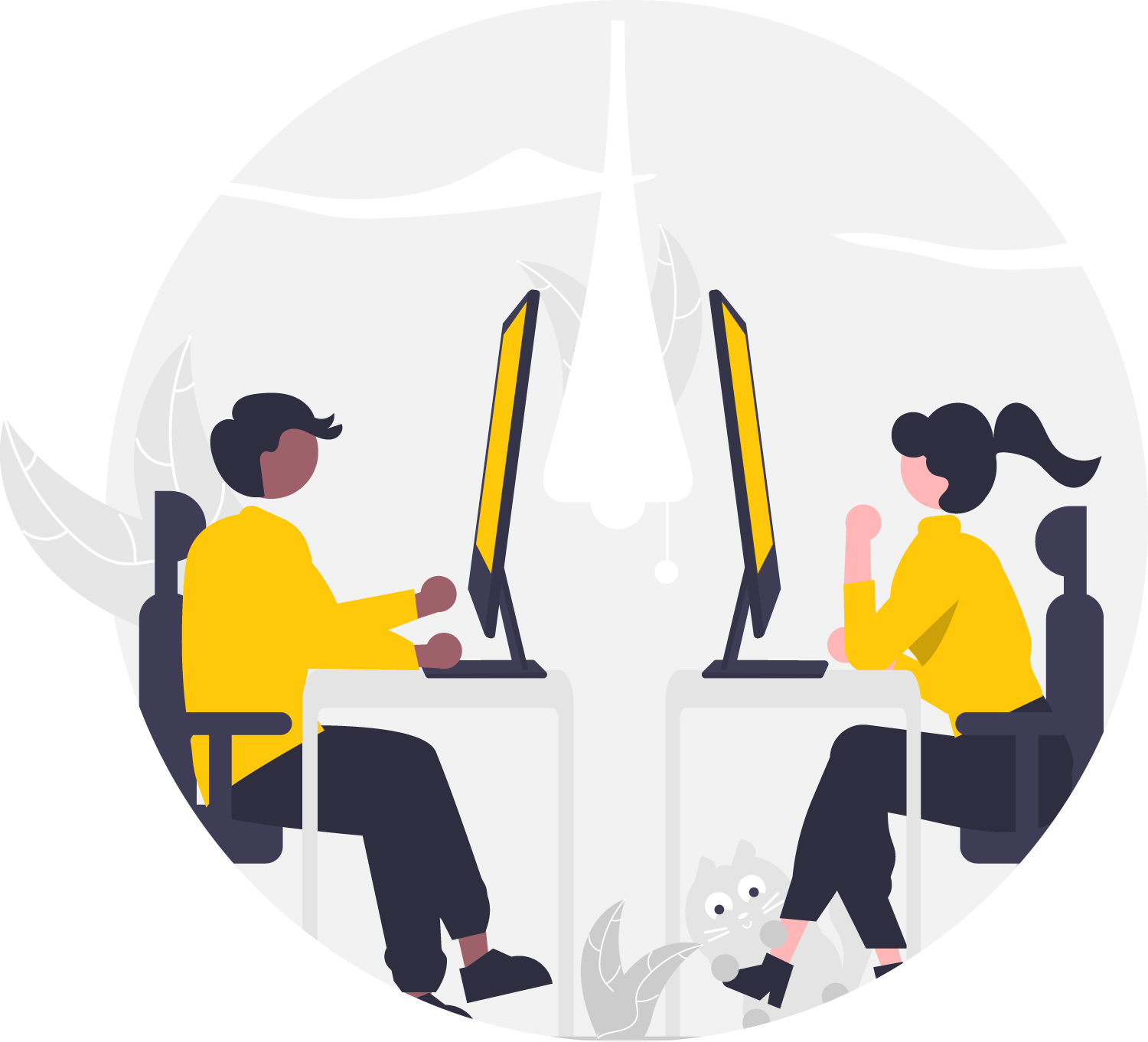 There's a learning curve involved, especially when it comes to things like creating the right copy and avoiding the spam folder, but if you are willing to put the time and effort in, there are some great cold email lead generation courses out there that can provide you with the skills and knowledge you need. In fact, the Pearl Lemon Group's founder, Deepak Shukla, created one of the best of them, which you can access for free here.
LinkedIn is another great avenue for B2B lead generation, and if you are going for the B2C market (like the aforementioned pet insurance for example) then other popular social media sites like Facebook, Instagram and TikTok may be the right way to go. And content marketing is great for bothB2B and B2C lead generation when done right.
In short, even if you have sales experience, you will probably have to at least brush up your skills. However, you won't need to go back to formal schooling to do so, or spend a lot of cash (that you probably don't have) on hugely expensive courses (as we mentioned, Deepak's is free)
How Will My Lead Generation Business Make Money?
If you can find the correct margin between your lead acquisition costs and the amount you sell the leads for, your lead generation business can be highly profitable.
Clutch now has over 500 successful lead generation companies listed. Many of them employ over 1,000 people, indicating that lead generation enterprises can be profitable and scalable.
You must carefully consider the following factors in order to establish the proper profit margin and build a profitable lead generation agency:
the audience to whom you intend to market leads (we already talked about this)

the pricing model you'd like to use in conjunction with the lead generating channels you'd like to use
Below, we'll go over each of these in greater detail. Let's start with some of the most common lead generation pricing methods.
Option 1: Monthly Flat Fee
The flat fee retainer concept was once a common choice, but it does have limitations and drawbacks that are seeing it fall out of favor.
On the plus side it's a straightforward method that works by providing businesses a defined number of leads each month for a fixed payment.
Sounds reasonable right? After all, business owners don't want to waste time sifting through large numbers of leads. They'd rather have a predetermined amount supplied to them.
The price you can ask will vary depending on the industry and lead qualifying level.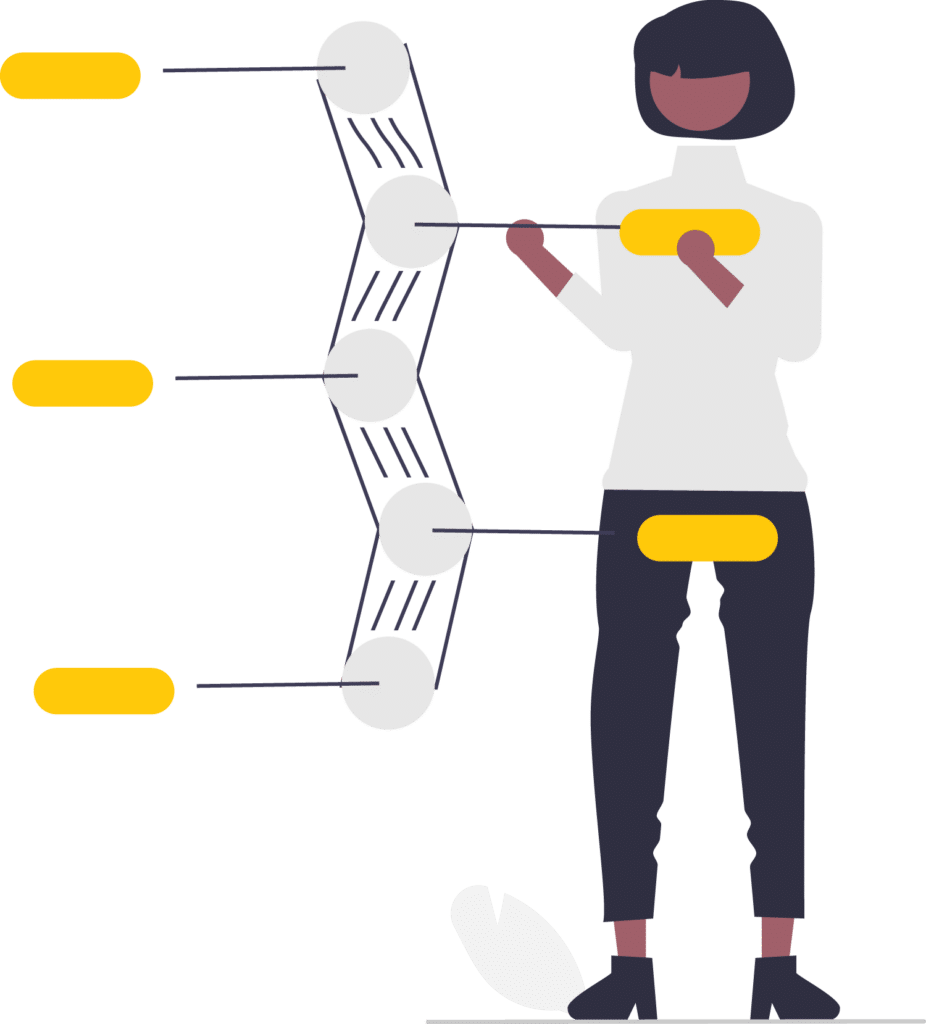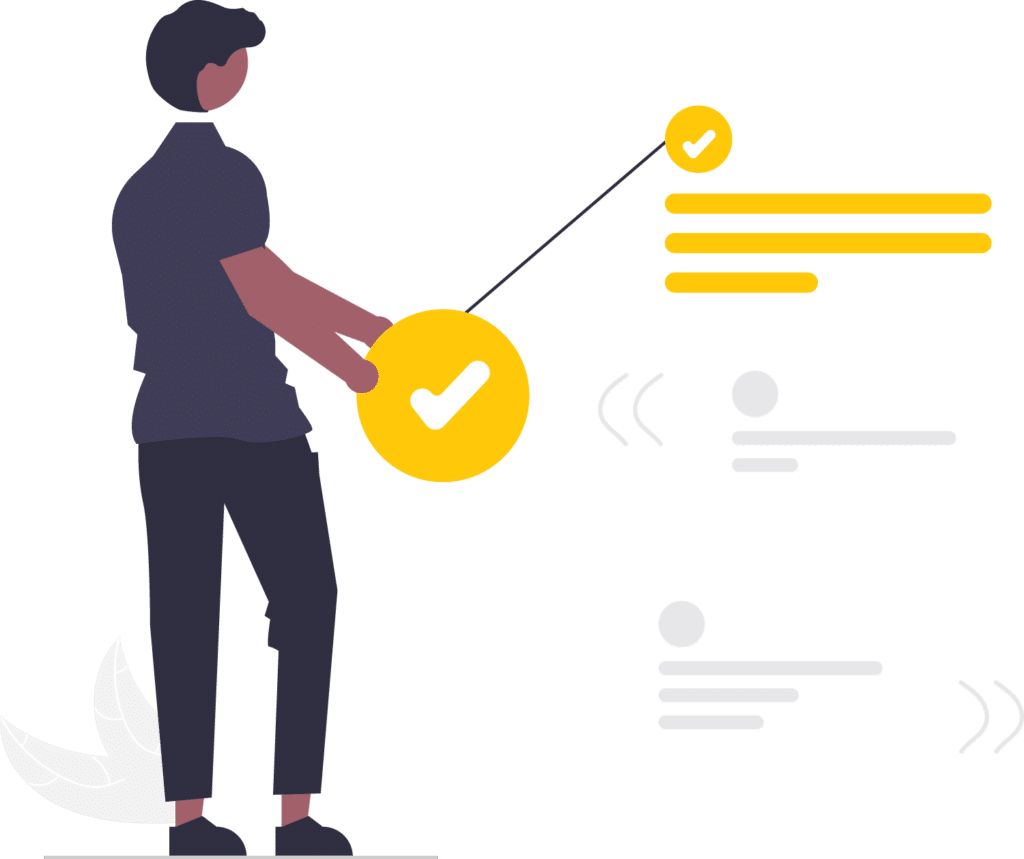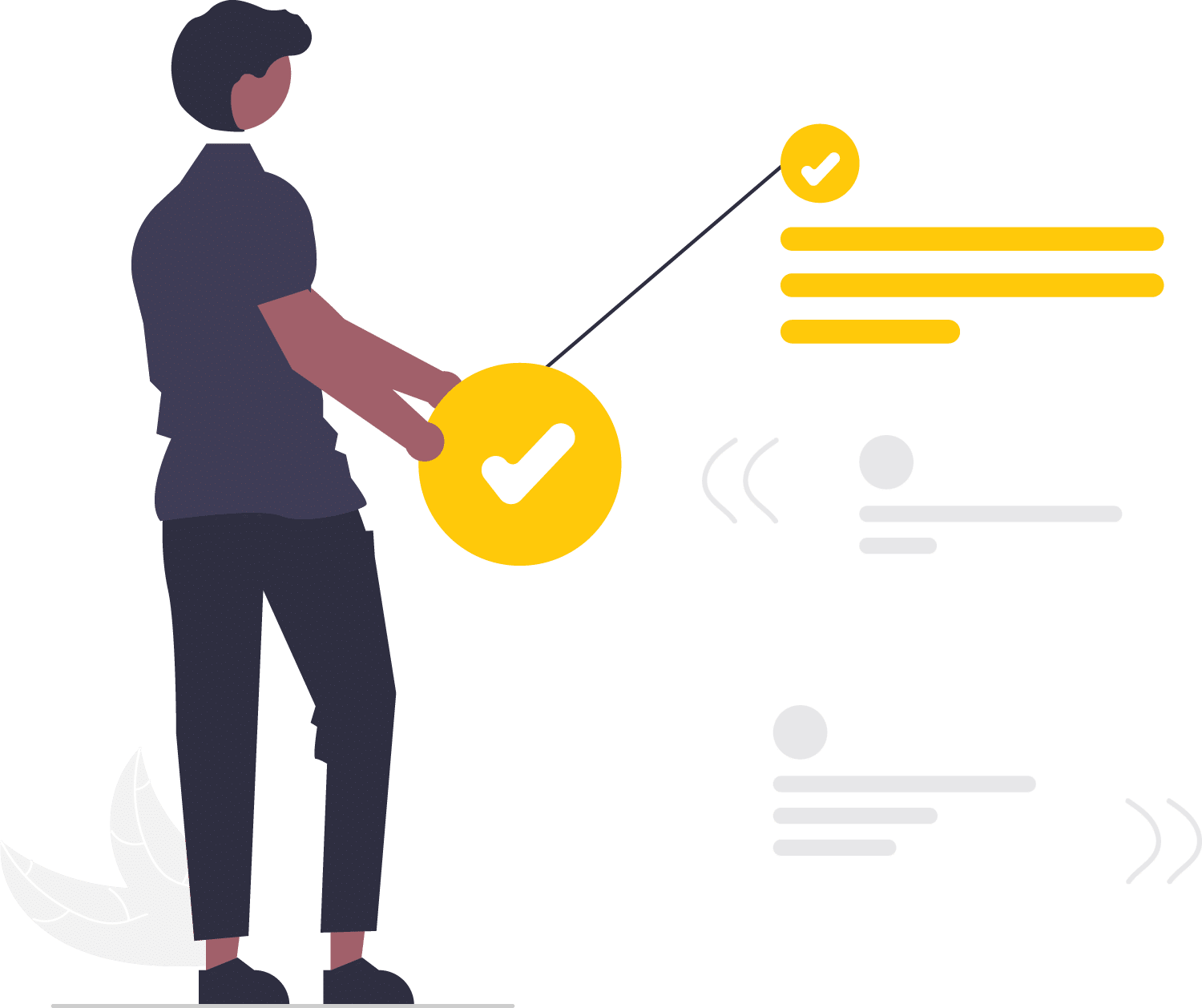 When choosing this model, keep in mind that charging a premium may be more difficult.
Because you'll be delivering a set number of leads, you'll be tempted to prioritize quantity above quality (you will, trust us). Client conversion rates may suffer as a result, and they may be less willing to continue using your business.
Furthermore, delivering 300 leads to a small business owner at once may be too much for them to manage.
They'll pay you once and then cancel because, due to the limits of their business and team size, it'll take them months to go through the list, and they just won't have the time, skill or staff to do it, so their ROI on the investment with you will seem minimal at best.
A Cost Per Lead (CPL) approach is another option, and it's the one that works best for many lead generation businesses.
Depending on your sector and how qualified the lead is, you can charge anywhere from $20 to hundreds of dollars per lead.
Most organizations selling leads on a CPL basis put in more effort than others who charge a flat cost.
There are a few more reasons why this lead generation fee system is so popular.
First, if your client consented to it when you pitched them, you can use their branding. Your marketing and lead generating tactics can be more specifically tailored to their ideal customer than if you were simply delving into a lead database, and everything will have more credibility in the eyes of the target audiences.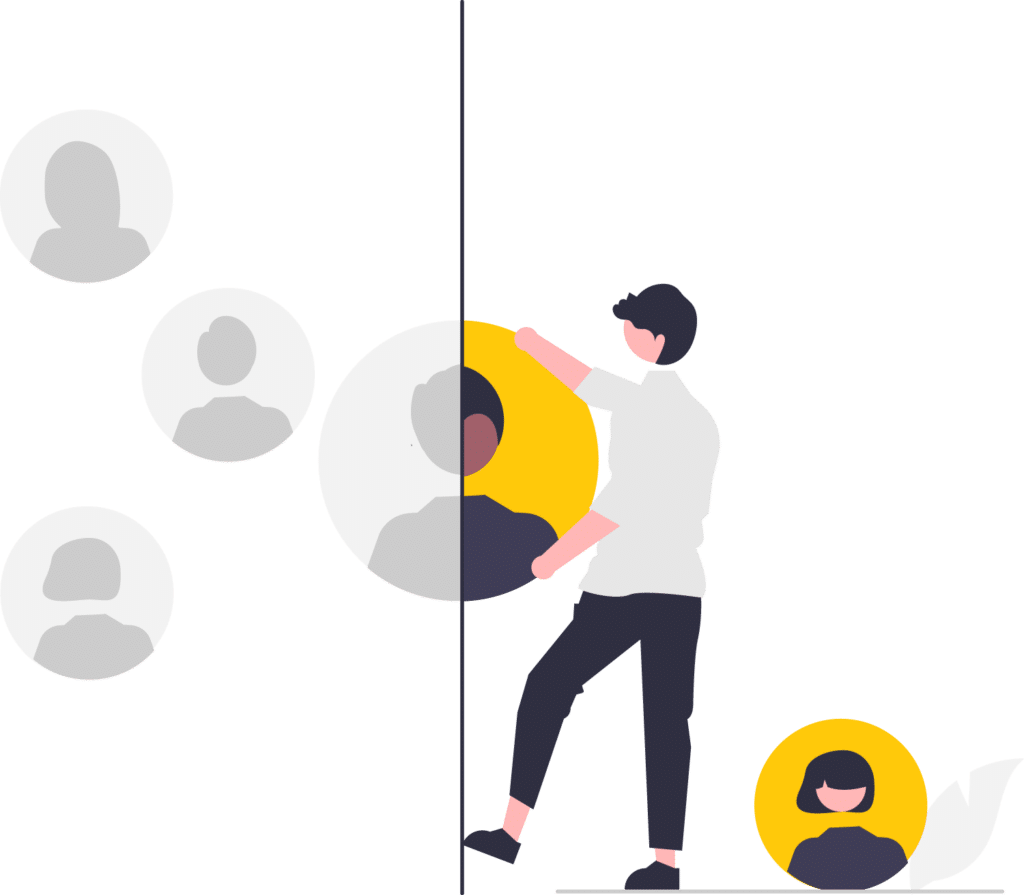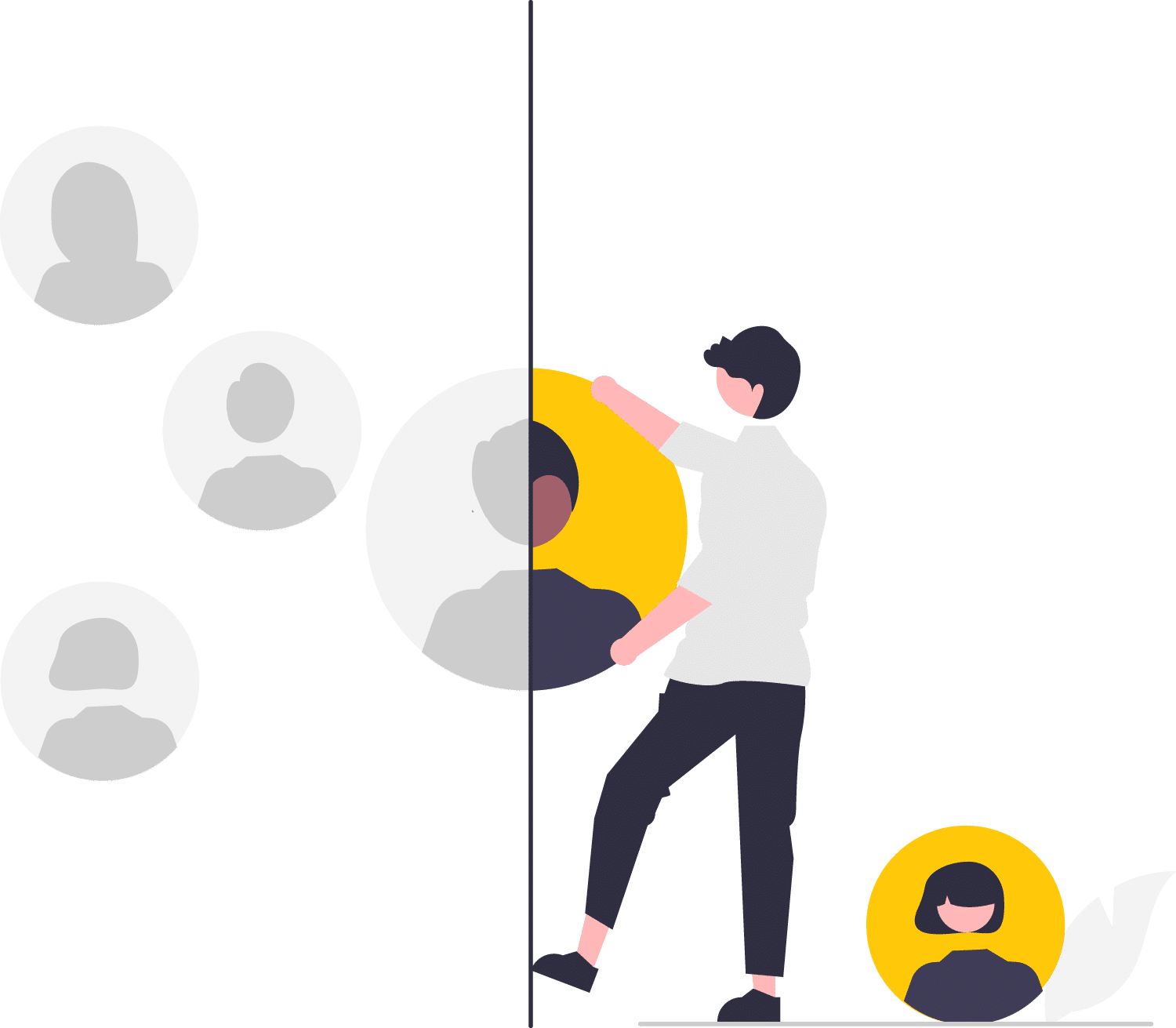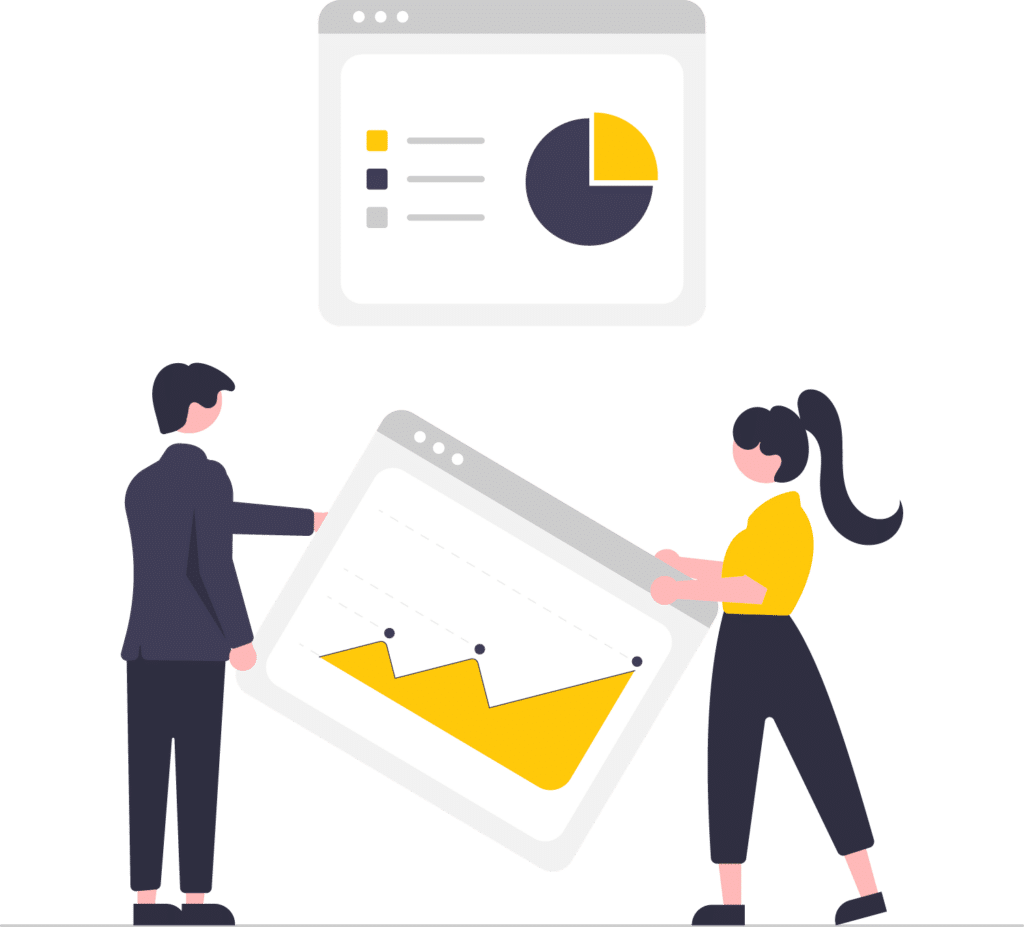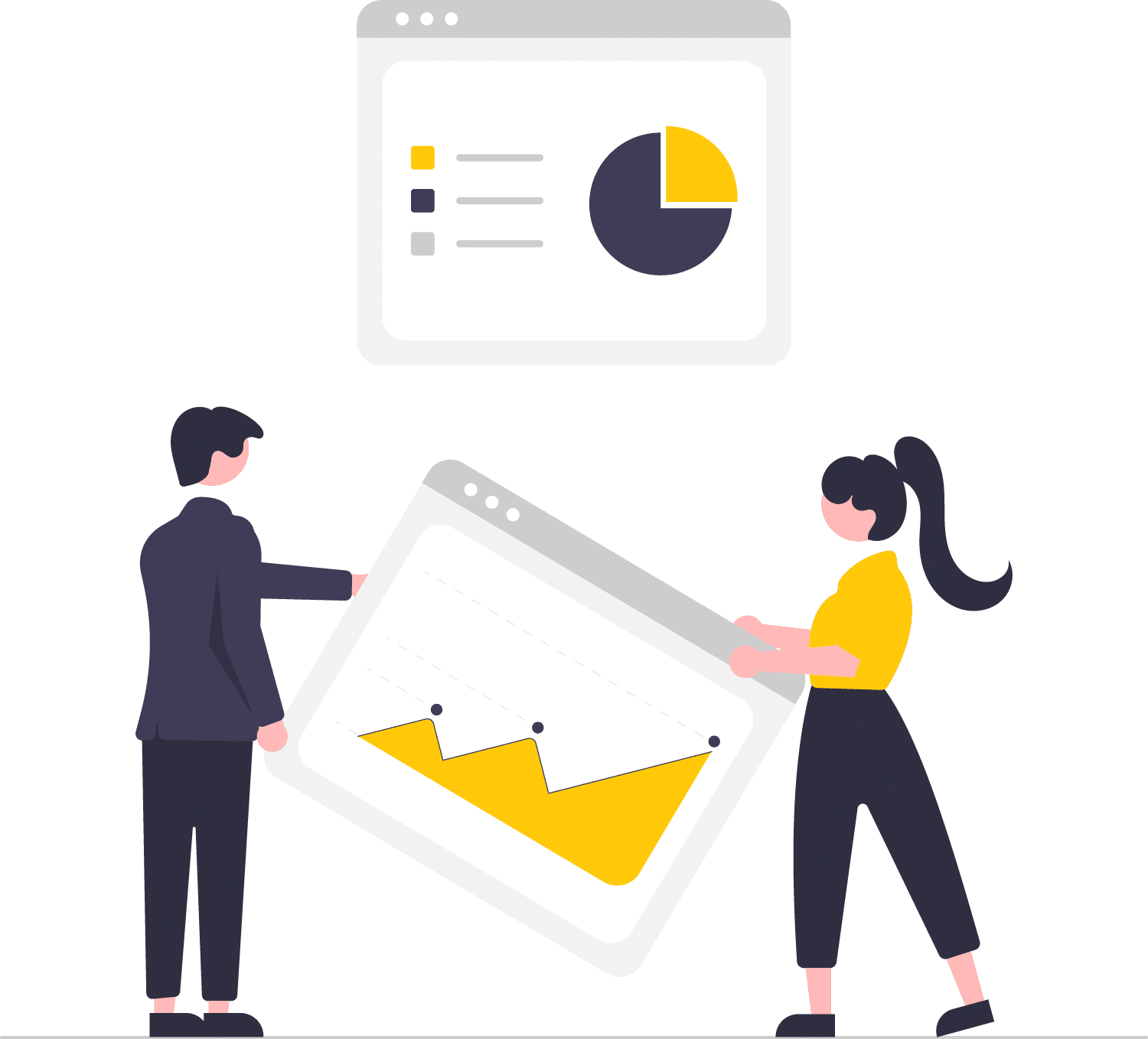 Second, it makes it easy to sell clients on lead generation services in the first place. Your clients will feel secure knowing that they will only be charged if the leads you provide fit their ICP.
Third, calculating your profit margins is simple. Here's a quick way to figure it out:
Price at which a client purchases leads from you minus the cost of acquiring those leads is profit.
There's also the potential that the leads will be of greater quality. If you advertise on Facebook or Google, the prospects who enter your sales funnel are looking for help with a problem that your customers can solve.
The CPL model comes in a variety of forms
You could charge based on the following factors:
Each meeting/appointment costs a certain amount of money.

Filling out forms costs money.
Lead exclusivity (can you sell them to other clients as well?)
You'll be able to charge more for a successful meeting than for completing a form, but your upfront costs and sales funnel will need to be more advanced. You can learn more about all of this, and how to determine what's best for you, if you sign up for Deepak's free lead generation business course.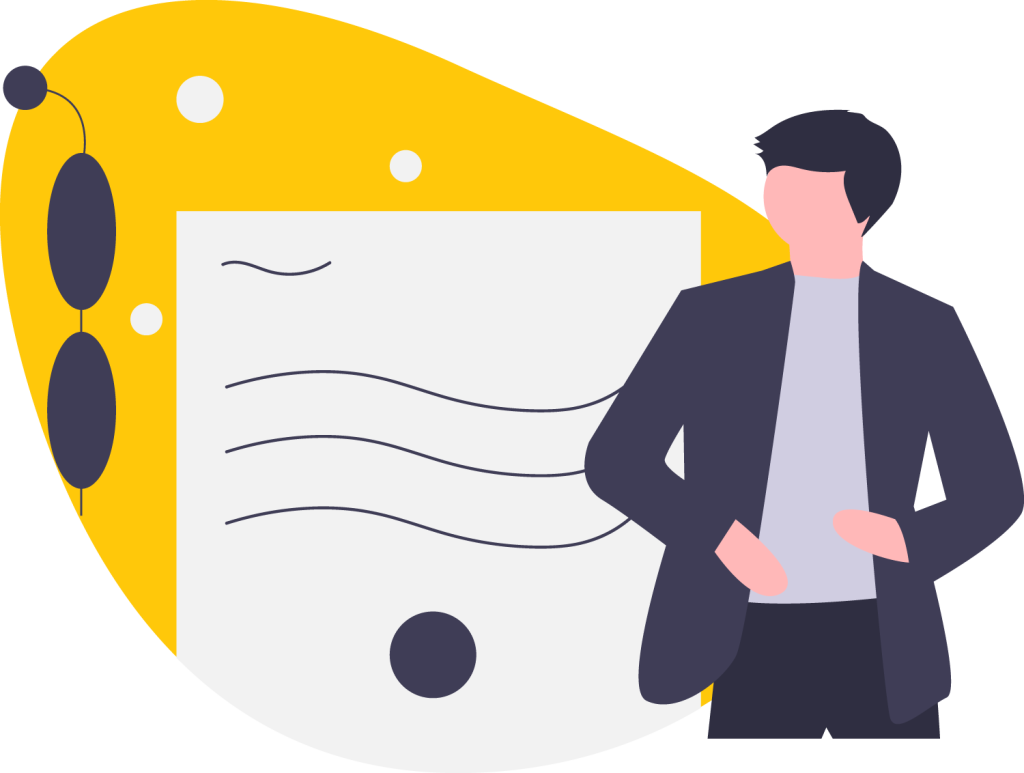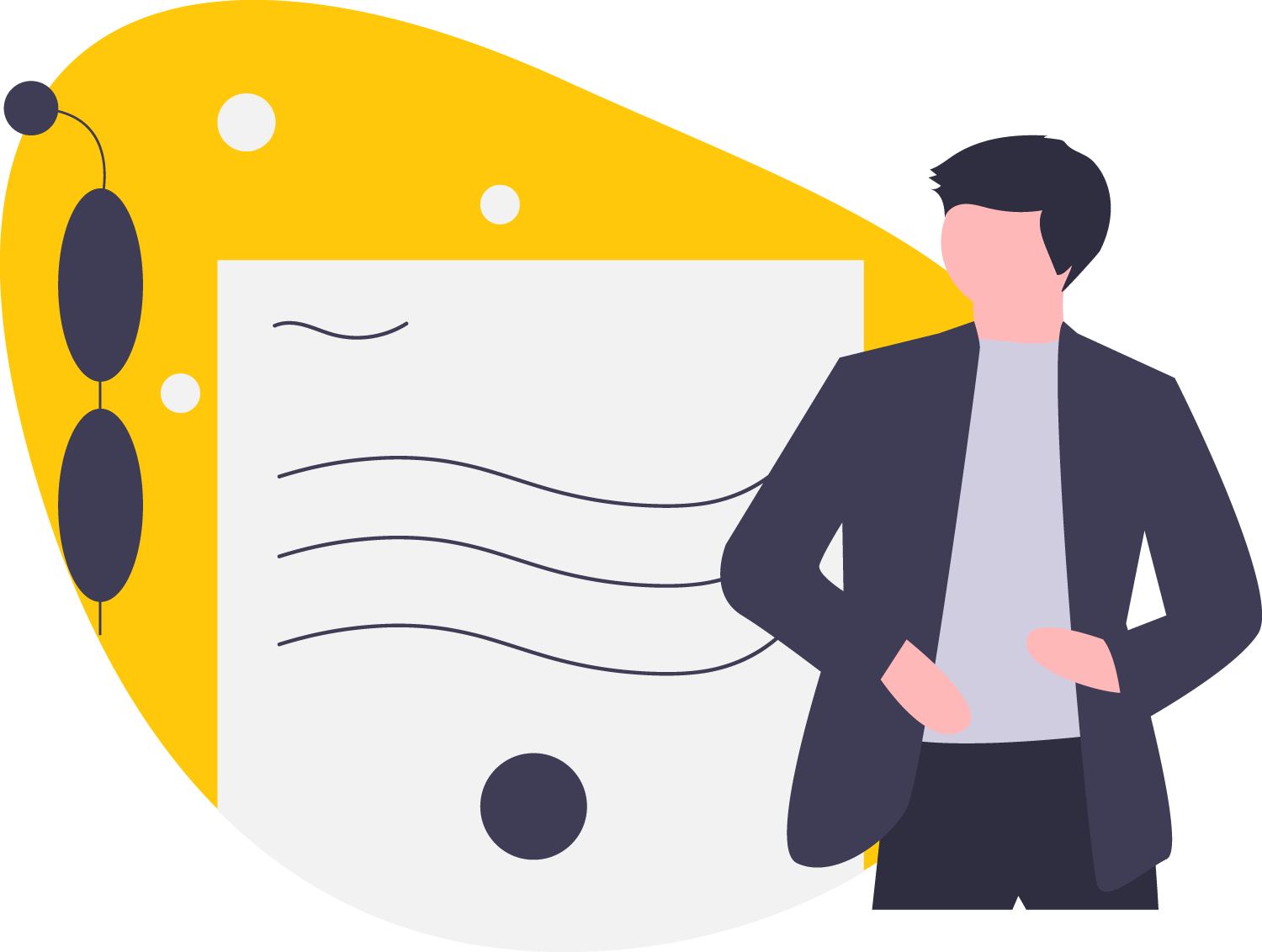 Lead Generation Via Cold Email
You've decided what kinds of leads you are going to generate. You've determined who your clients are likely to be and how you are going to charge them. Now you need to determine how you are going to go about getting the leads that you are founding a lead generation business to sell.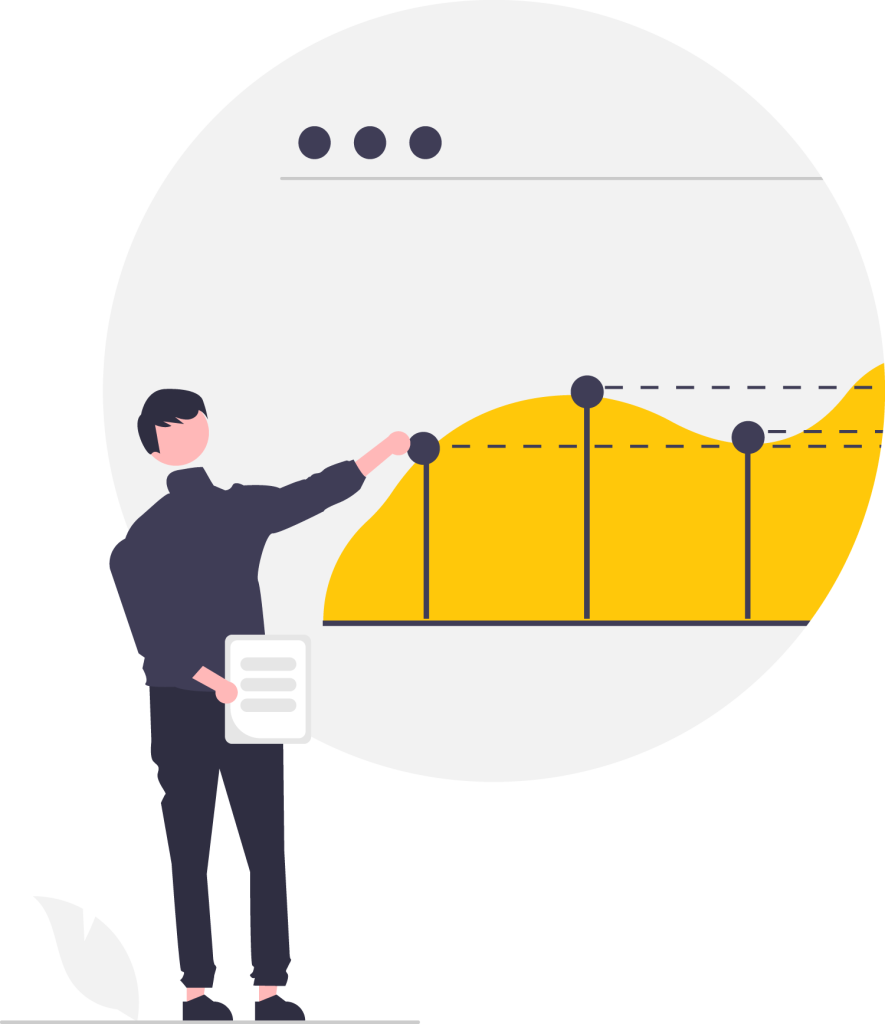 Find Your Lead Generation Niche
Cold email is an effective, highly focused, and powerful technique to contact potential leads if your clients are looking for B2B leads.
It's simple to get started.
For your cold emailing efforts, you'll need a domain (we recommend having a dedicated domain for cold emailing – for example, sending emails from domain.io when your website is located on domain.com).
This ensures that if your email address is ever blacklisted, it will have no effect on how your emails are delivered to existing clients and contacts.
Create a list of prospects to begin with, and then compose personalized emails to each.
You can use an email template for your emails, but each one should have its own personalization.
"Could I send this email to anyone else?" is one way to see if your email is personalized.
If you answer yes, it isn't personal enough.
Merge tags are one technique to easily personalize emails at scale. This allows you to import a CSV of prospects with a personalization feature and have them added to your email automatically.
One of the best things about cold emailing is that you can scale it up or down depending on your needs. It can operate like clockwork once you've developed an effective strategy for personalizing every email and identified email and follow-up templates that produce good responses.
Finally, if you're sending cold emails on a regular basis, you'll want to be sure they're getting delivered to your prospects' inboxes.
Yes, this might sound a little complicated, but it's not once you know what you are doing. And the cost per lead generated this way will be low (for you) as all you'll be paying for is email software. To learn more about how you can use cold email to build your lead generation business, grab the great free resource Deepak offers here.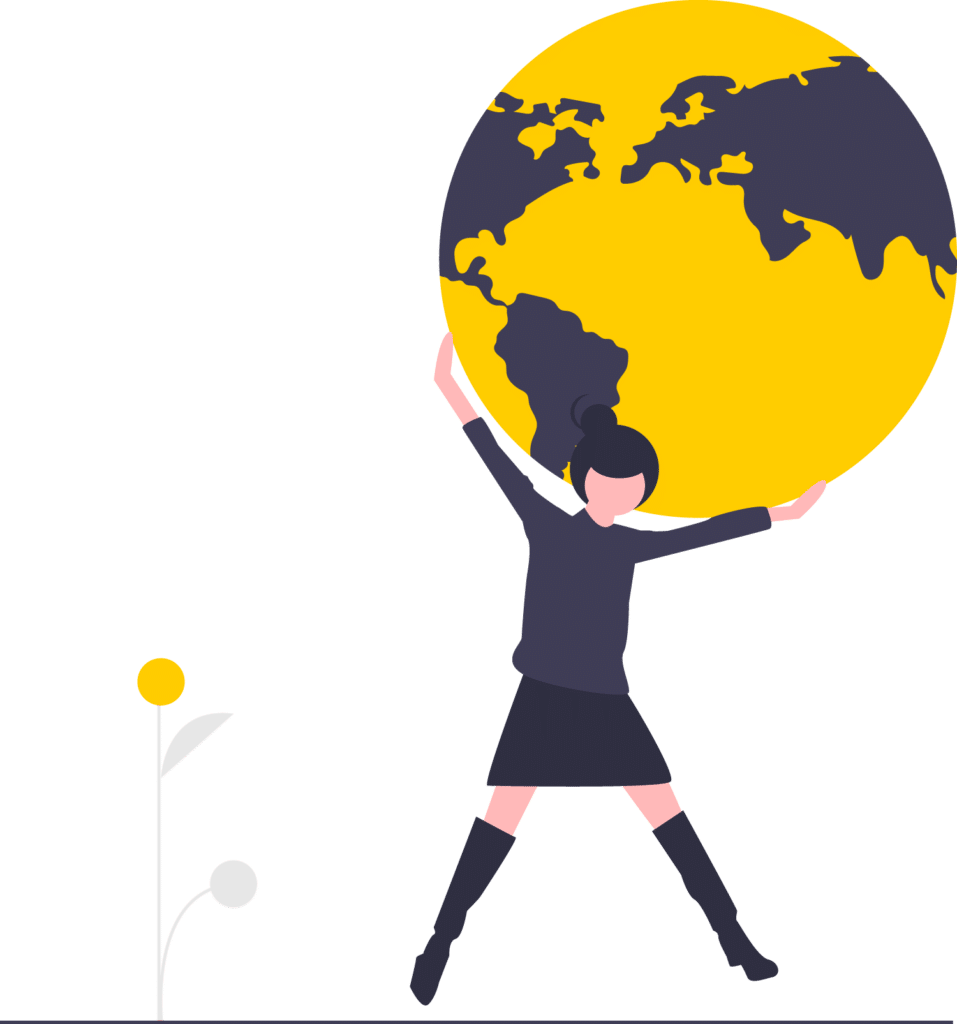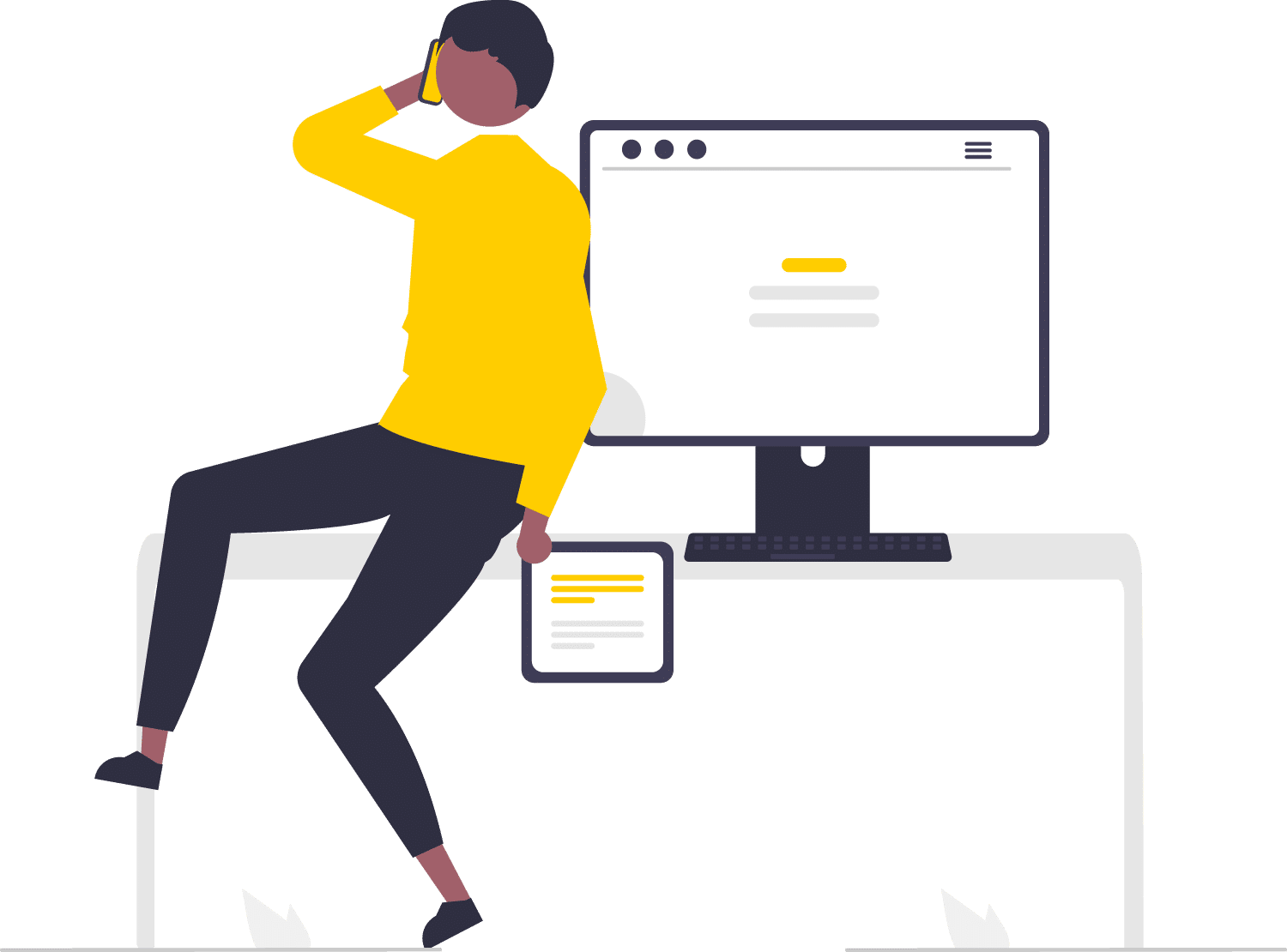 As we mentioned earlier, When done correctly, cold calling is an excellent approach to create leads. In fact, 82 percent of B2B consumers report they have agreed to meet with salespeople after receiving a cold call.
You can use cold calling to generate leads for your customers, but you can also use it to reach out to potential clients in your own business.
If you don't want to waste all day on the phone, phoning customers who don't respond to your first email is an efficient technique for using cold calling in your lead generation strategy.
Lead Generation Landing Pages
You can easily produce qualified leads for your clients if you can build a website and landing pages that perform effectively for keywords that leads are searching for.
This is especially useful if you're targeting a certain geographic location, as you'll be able to rank in Google's local pack if you know what you're doing with SEO.
You can collect leads that you can later offer to your customers for a fee if your website content fits the search purpose, provides relevant information, and contains a contact or inquiry form.
Even if you can easily create leads through cold calling or cold email, having your website/landing pages work for you ensures that your lead flow will never dry up. You'll never run out of new, qualified prospects to present to your clientele. Here are some basic tips for getting started with lead generation landing pages:
Make specific landing pages for each region you want to target.

Create informative eBooks, blog entries, and other useful for your leads to download. Before downloading the information, they'll need to provide contact information, and won't see the content until they do. However, if you set up the technical side of your landing pages correctly, Google bots will be able to view it, boosting your SEO.
Provide online calculators and quizzes.
The advantages of SEO and lead generation landing pages are that, if done correctly, your leads will be pre-qualified, and you'll know they're looking for a solution or service similar to what your clients can provide.
The biggest disadvantage is that ranking in search engines takes time. To have a chance of ranking in a competitive industry, you'll need to invest in a technically sound website, high-quality content, and probably link building. Get started with Deepak's free course to learn more.
No one will come to your website until it is ranked, and you will not generate any leads until then.
If you stop investing in SEO, you risk losing your site's ranking over time. If this happens, you'll begin to lose lead volume and will need to broaden your lead generation techniques in order to continue providing leads to your clients.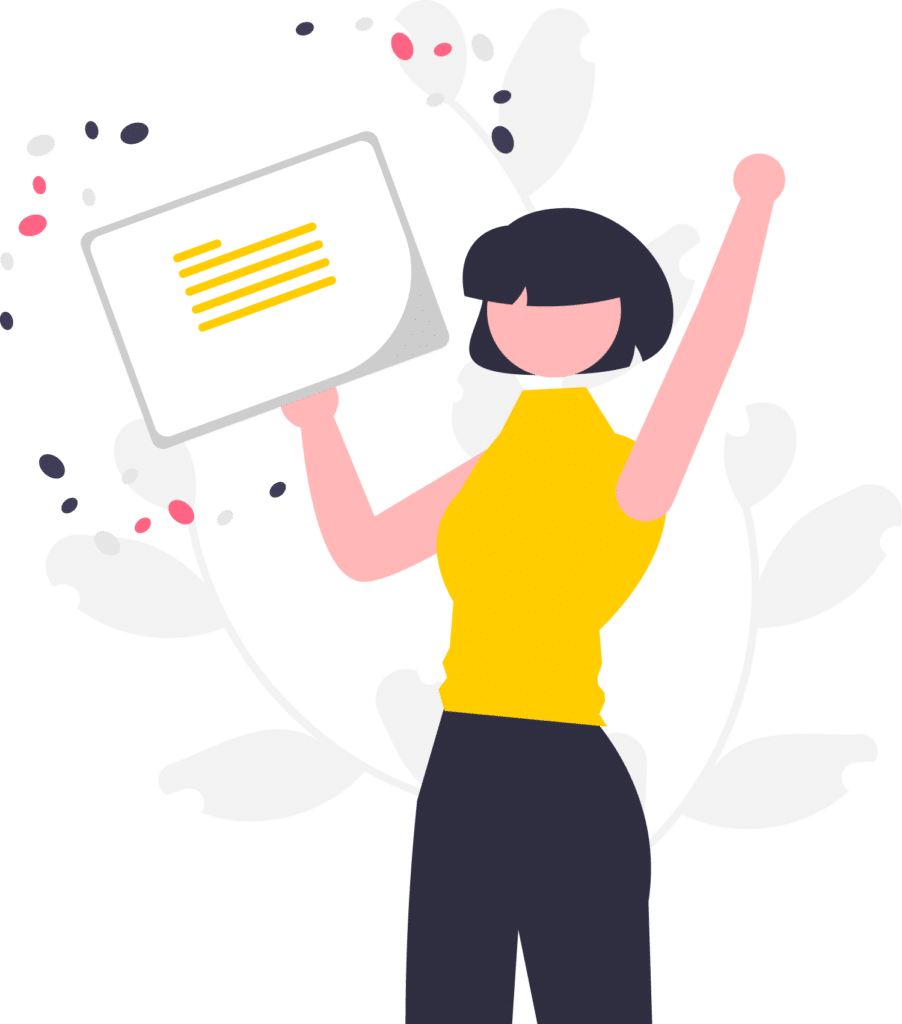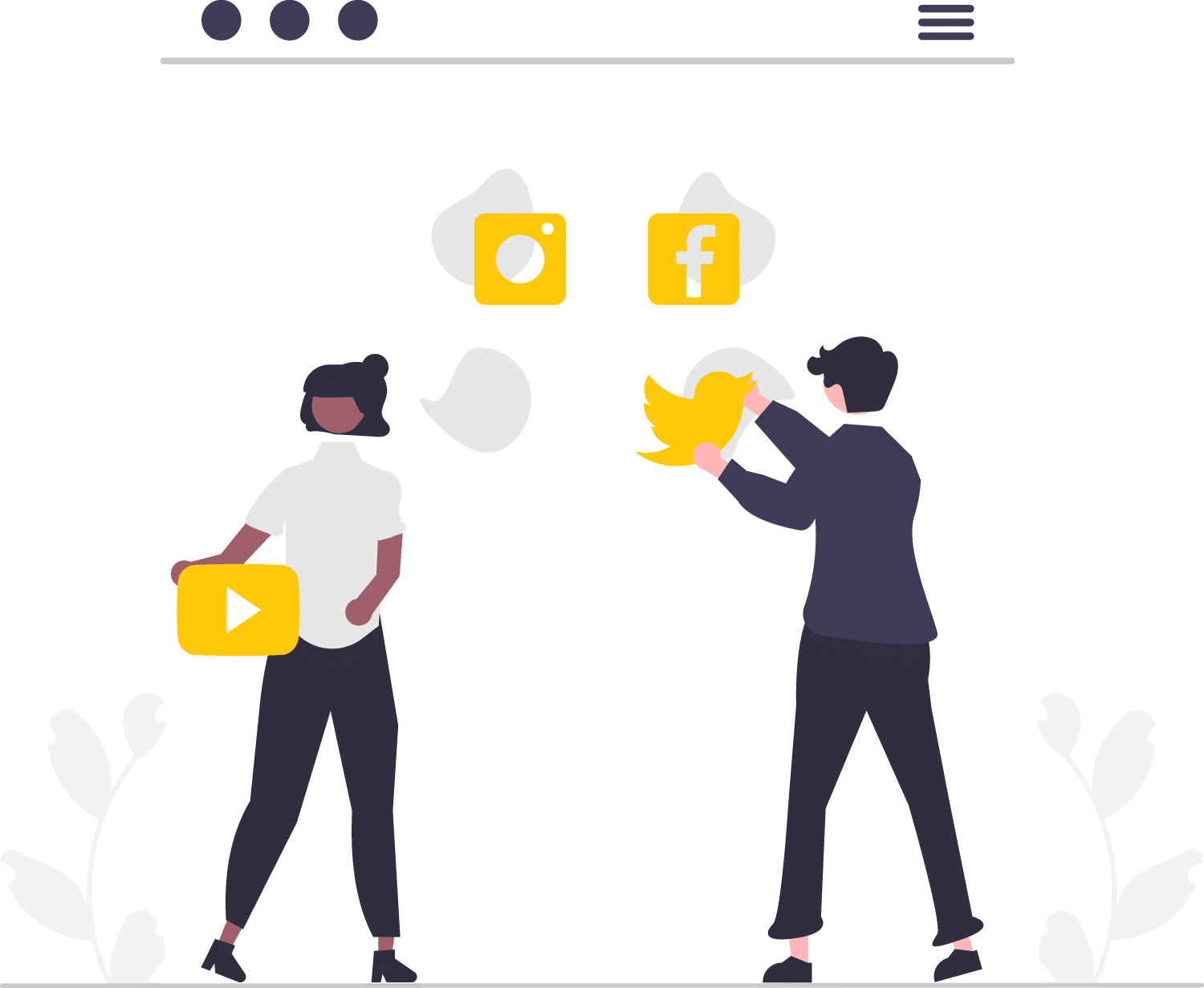 If you work in a field where buyers and decision-makers use LinkedIn, you should be there as well. If your lead generation business clients are B2B and sell to a buyer who also utilizes LinkedIn, it's usually a good fit. It's ideal for companies like:
If you're intending to start a lead generation business specializing in B2B, LinkedIn is likely to provide the best return on investment of any social media network, and it's still growing.
According to a HubSpot study, LinkedIn traffic generated the highest visitor-to-lead conversion rate of 2.74 percent, nearly three times higher than Twitter (.69 percent) and Facebook (.69 percent) (.77 percent ).
When communicating with prospects, include a personalized note and focus on quality over quantity, just as you would with other cold outreach methods. It may take a little longer, but the end product will be well worth the wait.
Transparency is one of our core values – we'll show you EXACTLY how we've helped our previous clients to achieve their digital growth goals!
And there's A LOT more where that came from! Click the big yellow button below to see more, or just give Deepak a call to discuss your lead generation goals. Pearl Lemon Leads provides the best lead generation London has to offer.
I've worked closely with the founder of the company over the last year and have had the pleasure of seeing him and the business grow and develop. They are a smart and motivated team. I have seen that they truly care about being the best - both in terms of getting results and customer service.
I had a first hand experince working alongside Pearl lemon. I have seen the company generate alot of appointments over that period. Really impressed with how the team is managed & work together as a unit. Would defiantly recommend, a company driven to achieve great results.
Had the privilege of working with Pearl Lemon for almost 2 years, Learnt everything anyone would need to learn to unlock their Digital Marketing Potentials, I was lucky enough to work directly with The Founder, Deepak Shukla whom I've learned a lot from! Would 100% recommend it to all clients! The team is just amazing and very helpful, and I got the chance to lead my own team as well- If you want growth then Pearl Lemon is the best choice!
We had the opportunity to work with the sales team at Pearl Lemon and in fact even shared one of their internal resources for an Italian lead generation campaign. The insights and solutions that Pearl Lemon and specifically their lead generation department bought and has helped speed up our outreach process significantly. We've developed a strong working relationship and get solid consulting advice from them and have since built up a regular pipeline of leads. I'd work with them if I was you.
Combine Lead Generation Strategies for the Best Results
You'll likely concentrate on one or two channels when you first start your lead generation agency.
In most circumstances, cold email and LinkedIn outreach would suffice, as they have lower upfront expenditures than ads.
However, after you've established your lead generation business, you should reinvest in other marketing channels, like landing pages and other social media network marketing avenues.
You'll build a flywheel of methods that function together over time. This will ensure that leads continue to flow in and that your lead generating agency can develop sustainably without relying on a single channel.
Ready to get started? Sign up for your free starting a lead generation business resource access here.
Contact us. We'd love to hear from you!
If you have any questions, please do get in touch with us! If you'd prefer to speak directly to a consultant, book a call!