Here's a question I've heard a lot. Why are you so big into LinkedIn Deepak? Why don't your do more Facebook, Twitter, Instagram or (insert trendy new social network here)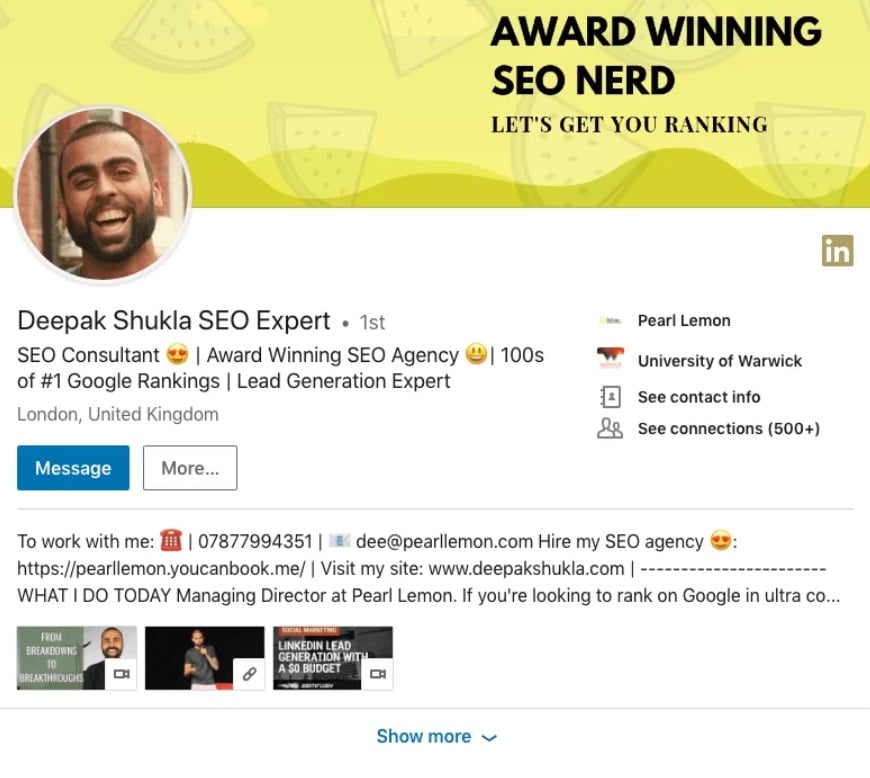 The fact is, I have profiles on most of the major social networks. And I post to a few. But the thing is, while Facebook is a good place to keep up with faraway friends, and Twitter can be good for a laugh, and occasionally breaking news, LinkedIn is hands down the best place for LinkedIn Lead Generation Strategy to generate business leads and to create a network of connections that can help you grow your business.
Many people overlook the enormous lead generation potential from LinkedIn because they consider it just a place to post a resume, get a job, or find employees. From personal experience – and through helping a number of clients make the most of their LinkedIn presence – I can tell you that it's so much more than that.
If you use it right, LinkedIn lead generation can be a major tool to help build your business and yet it remains most overlooked methods of gaining new B2B clients. Which is a tragedy. 
Still not convinced? Stick around, I'll tell you more.
LinkedIn Lead Generation Strategy: First, A Bit Of History
LinkedIn gets a bad rap. Some say it's old and outdated. While it might not be the shiniest new distraction in the social media world, that's actually a good thing. But LinkedIn is anything but outdated. With an incredible growth pattern and with Microsoft acquiring LinkedIn a few years ago, they are set as a major player for the future.
LinkedIn has been around for 16 years–longer than most people realize. After its launch in 2003, it started slow, but it grew year after year, adding new capabilities, features, and users. Now LinkedIn has over 575+ million users, with over 260 million monthly active users. And they are everywhere, as the map graphic below shows.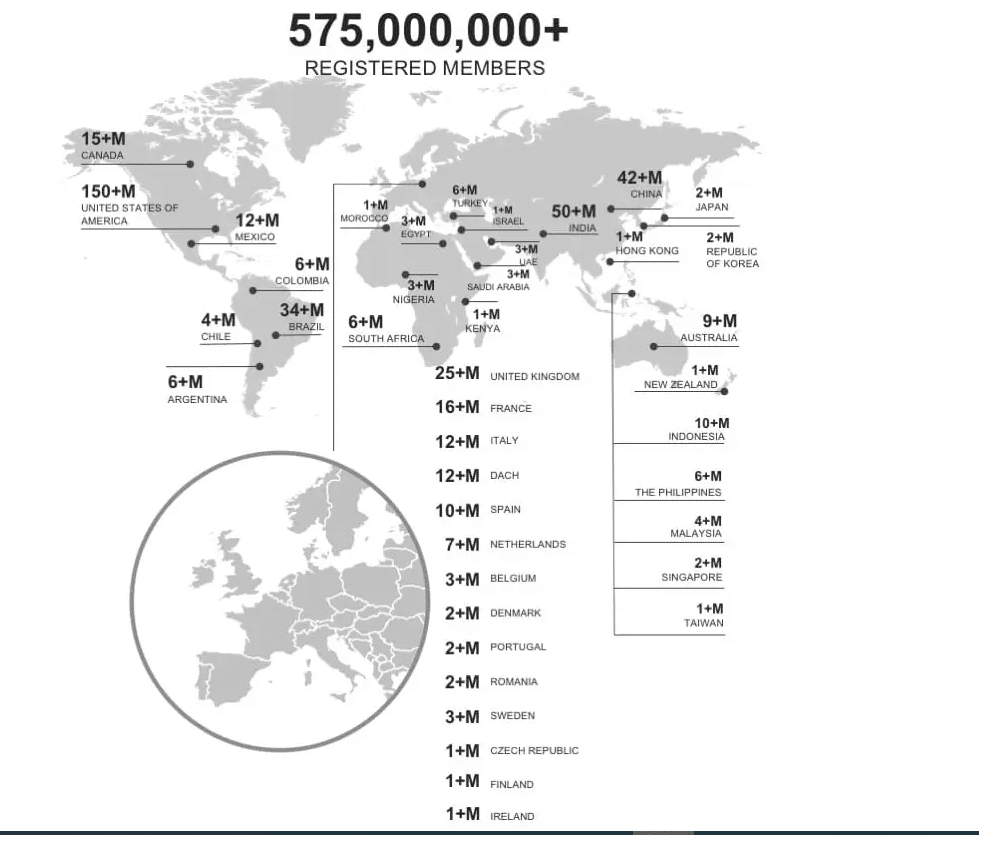 And here's something else. LinkedIn Lead Generation Strategy is growing at TWICE the active user growth rate Facebook or Twitter are, according to one of LinkedIn's recent SEC filings, and has seen a 517% increase in users since 2010. So it's not old hat, it's just different.
The Opportunity: Fish Where The Big Fish Are
Go where the clients are. It's an old adage but still true. LinkedIn attracts the c-suite, it attracts the young thinkers and it attracts business superstars of the future. According to a Pew research study 50% of US college students and 65% of UK university students are active users. So much for the cool kids being on Facebook.
And the demographics for the out in the world adults remain as impressive:
41% of millionaires use LinkedIn.
54% of Linked users earn more than $75,000 in a year.
In fact, LinkedIn is the most affluent social network, with an average household income well over $100,000 (or its currency equivalents)
43% of LinkedIn members are in a decision-making role.
It's also easier to build direct relationships with the decision makers you want to do business with, because you can sidestep the gatekeeper secretaries and assistants and connect directly with the people you want to deal with. And they are there. IPSOS, a global market research firm did a study a while back and found that LinkedIn reaches more business elite and c-suite monthly than any other international news and business website (that's website, not just social network)
But How Active Are LinkedIn Users?
According to LinkedIn themselves, people are more active than you might imagine
35% of LinkedIn users access the site daily.
25 million LinkedIn profiles are viewed every day.
31% of LinkedIn users check the site every week
96% of sales executives use LinkedIn at least once a week.

And they spend an average of 6 hours per week on the professional social network.
All this means that a huge percentage of the people on LinkedIn are the affluent decision makers you want to create relationships with–no matter what industry you're in! You've literally got millions of businesses and decision makers at your fingertips, and they're actively engaged.
If you sell to other businesses, it's something you can't afford to ignore. And if your prospects are on it and checking it every day… you need to be there, too.
What Are They Doing On Linkedin?
Well, reading and sharing content for one. Check out these LinkedIn content stats. When done right, content can be a key piece of your lead gen strategy.
3 million users share content weekly
LinkedIn has found that the average decision maker reads 10 pieces of content before finalizing a purchase decision.
There are 9 billion content impressions in LinkedIn feeds each week.
70% of professionals describe LinkedIn as a trustworthy source of professional content.
LinkedIn has shown to be the #1 social media channel B2B marketers use to distribute content.
94% of B2B marketers use LinkedIn to distribute content.
LinkedIn SlideShare reaches 70M unique visitors every single month.
More than 1 million professionals have published posts on LinkedIn.
3.5 million creative professionals follow influencers on LinkedIn.
91% of B2B marketers are using LinkedIn for sharing content.
81% of B2B marketers use LinkedIn to launch new products.
80% of LinkedIn members consider professional networking important.

And speaking of content, did you know that…

98% posts with images get a higher comment rate.
Post ended with question receive 50% more engagement.
Posts including link receive 200% more engagement.
B2B businesses are also using LinkedIn for major lead generation: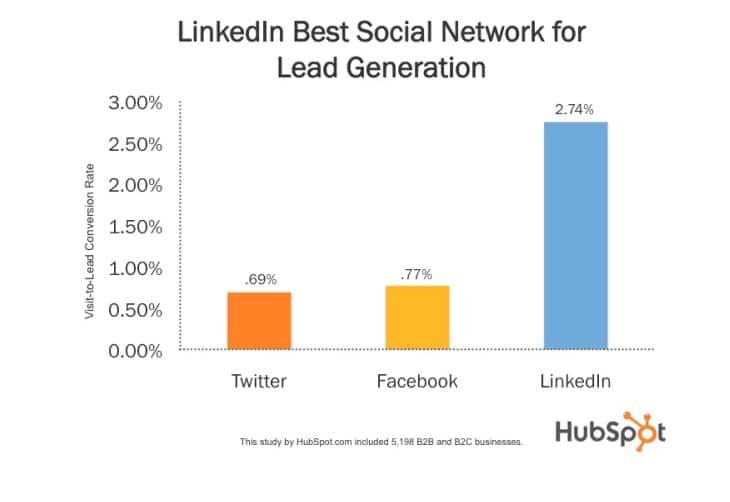 A study from Hubspot showed that LinkedIn is 277% more effective for lead generation than other social media networks.

Of all leads generated from social media, 80% of B2B leads come from LinkedIn.

79% of B2B marketers agree that LinkedIn is an effective marketing channel.
46% percent of social media traffic coming to B2B company sites is from LinkedIn.
43% of marketers surveyed have gotten customers from LinkedIn.
92% of B2B marketers specifically prefer LinkedIn over all other social platforms.
79% of B2B marketers view LinkedIn as an effective source of B2B leads.
So now you know why I spend my social media time on LinkedIn. And why I advise others to do so. Need help with your LinkedIn strategy. Get in touch, you won't regret it.