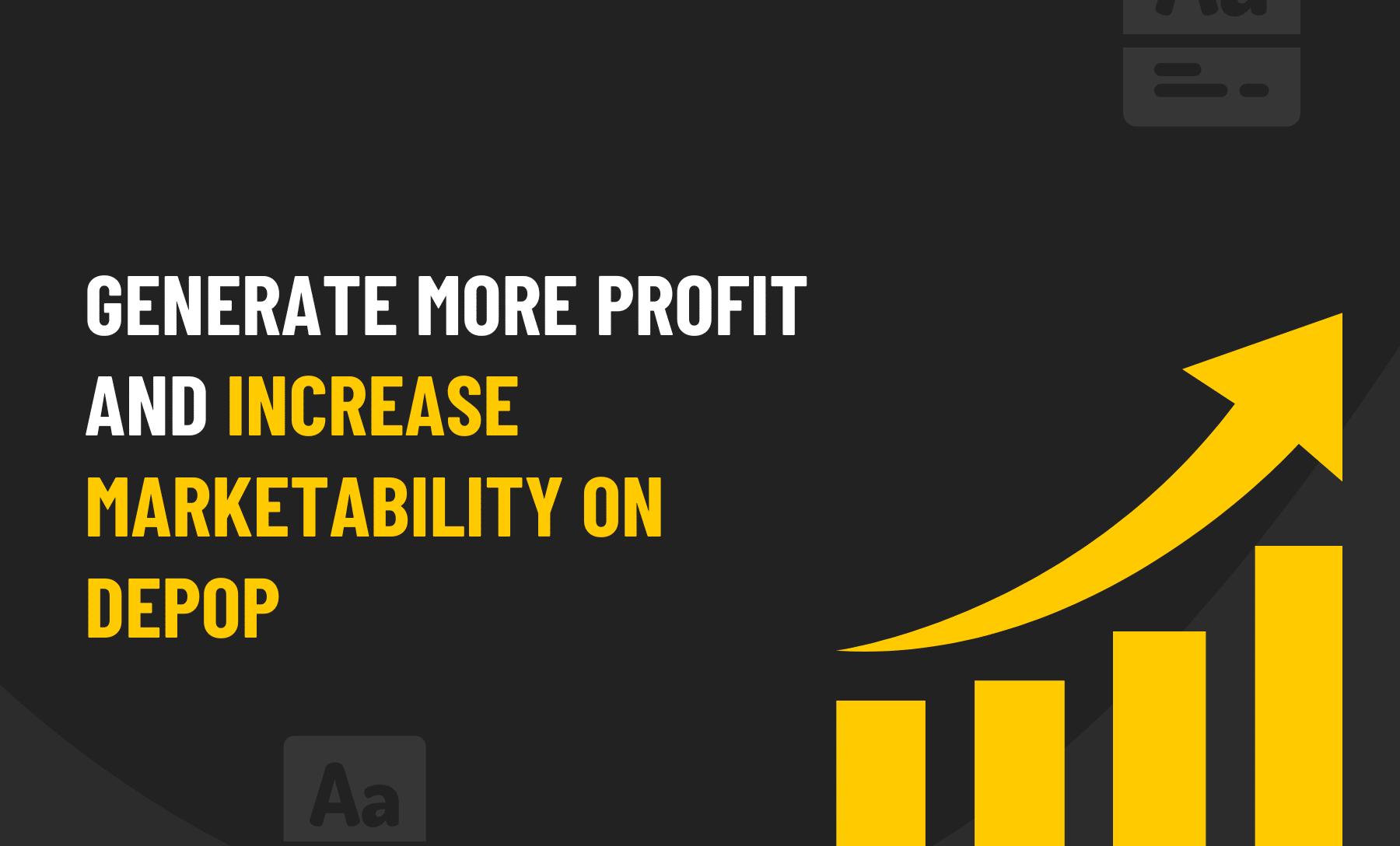 Generate More Profit And Increase Marketability On Depop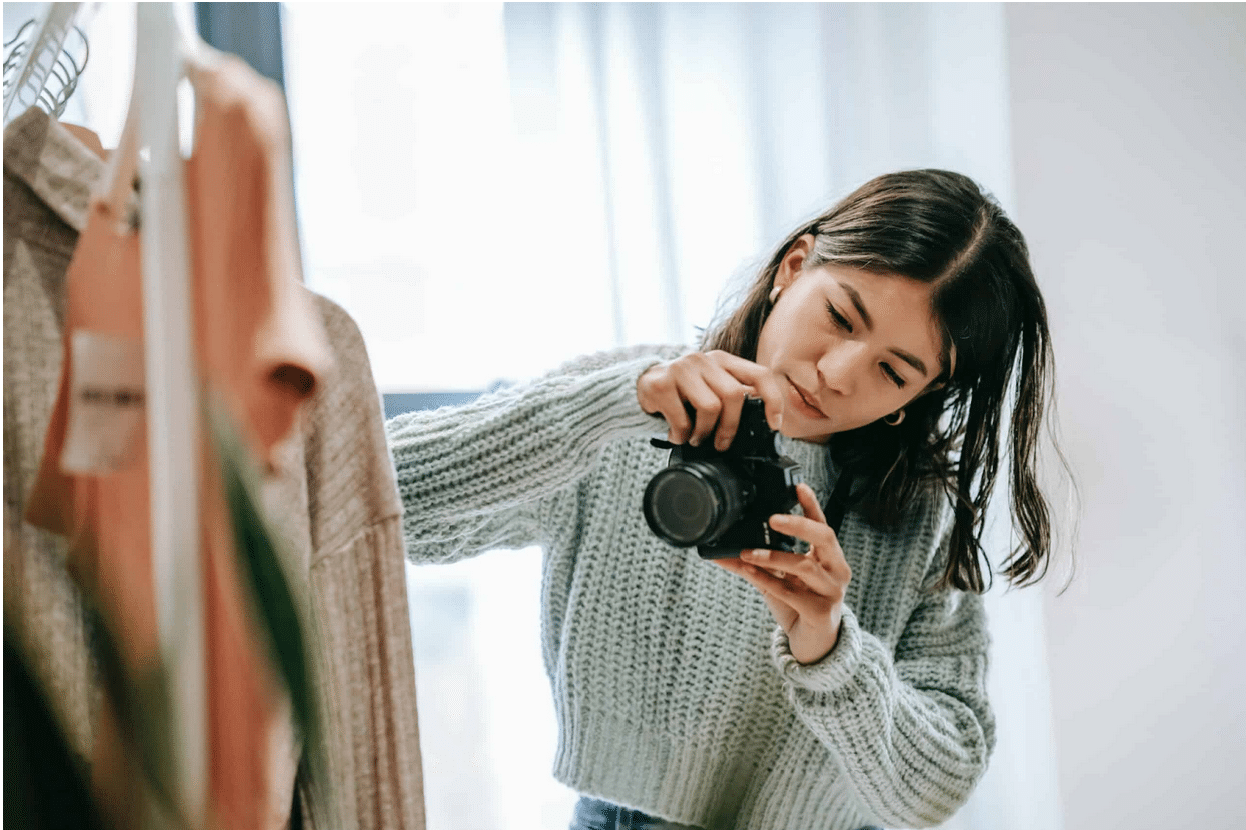 Source: Google
Are you a seller on Depop looking to increase your sales?
With the ever-growing popularity of Depop, it can be hard to stand out from the crowd. Don't worry – you can take steps to get more sales on Depop!
This article will discuss tips and tricks to help you become a successful seller on Depop.
Products Ideas To Sell On Depop
Depop is a platform that has grown increasingly popular for people looking to sell their products online. The app allows users to create stores and showcase items they want to sell. However, with so many available options, knowing what products are best suited for Depop sales can be difficult.
Vintage or retro items are one of the most successful product types on Depop. These pieces have a unique charm and authenticity that draws in buyers who appreciate nostalgia and individuality.
Additionally, streetwear and designer clothing have become highly sought after on the platform. Exclusive brands like Supreme, Nike, and Adidas can command high prices due to their rarity and limited availability.
Another category worth considering for Depop sales is handmade or DIY products. This includes anything from jewellery to custom clothing- anything that showcases creativity!
Become A Successful Seller On Depop
If you're looking to become a successful seller on Depop, there are a few key things that you need to keep in mind.
Targeted Engagement
In today's digitally-driven world, engaging with customers has become easier. With platforms like Depop, businesses can now engage with their target audience in a more personalized way.
By doing so, they can increase brand visibility and ultimately drive sales.
One of the key benefits of targeted engagement is that it allows businesses to connect with potential customers who are most likely to be interested in their products or services. This means businesses can focus on those most likely to convert into paying customers instead of trying to reach everyone.
Through targeted engagement strategies on Depop, businesses can create content that resonates with their target audience by using relevant hashtags and posting when their followers are most active.
Regularly Refresh Your Listings
As a seller on Depop, your listings are the gateway to your online store. They're what potential buyers see first and can make or break the sale.
If you're looking to increase sales and keep your shop fresh, it's essential to refresh your listings regularly.
Refreshing your listings means updating photos, descriptions, and prices on items sitting for too long. It also means adding new items to your shop that align with current trends or seasonal changes. Doing this keeps your shop relevant and attractive to buyers who may have missed it. When refreshing listings, start by reviewing older inventory. Consider what sold well in the past and update those pieces with new photos or descriptions.
Customize Your Bio
In the world of e-commerce, a customized bio can be a game-changer. When selling on platforms like Depop, your bio is one of the first things potential customers will see.
So why not make it stand out?
With just a few tweaks and personal touches, you can create a bio that catches the eye and accurately represents who you are as a seller.
Firstly, identify what sets you apart from other sellers.
Do you have a unique style or approach to selling?
Are there any specific items that you specialize in?
Use this information to craft an opening sentence that immediately grabs attention and showcases your individuality. Next, consider adding some personality to your bio by including details about yourself outside of your sales persona.
Take Decent Photos!
The quality of your images sets you apart from the rest and can ultimately determine whether or not your product gets sold. Understanding how to take high-quality photographs of your items is essential for increasing sales and making a name for yourself in today's digital marketplace.
When it comes to taking good pictures, lighting plays a vital role. Natural light is always the best option, providing clear, crisp images without harsh shadows.
If natural light isn't possible, invest in artificial light sources that mimic daylight as closely as possible. Positioning your item in front of this lighting will create an even glow around the product and make it stand out. Another important factor when taking pictures for sales purposes is framing and composition.
Consider Your Pricing Strategy
Maximizing your sales isn't just about pushing more products or services out the door. Your pricing strategy is critical in driving revenue and ensuring long-term success. This is especially true for online marketplaces like Depop, where competition is fierce, and customers have countless options.
A value proposition is one of the most important things to consider when developing your pricing strategy. In other words, what unique benefits do your products or services offer compared to others on the market?
If you can communicate these advantages to potential customers and price accordingly, you'll be better positioned to drive sales and build customer loyalty over time.
Another key factor to keep in mind is demand elasticity. This refers to how sensitive customers are likely to be regarding price changes.
Offer Free Shipping
Free shipping is a great way to attract customers and boost sales on Depop.
With so many sellers on the platform, offering this perk can set you apart. It also makes shopping more convenient for buyers who may be hesitant to purchase due to additional shipping costs.
When offering free shipping, it's important to consider how you will absorb the cost. One option is to increase your item prices slightly and factor in the shipping cost.
Another option is to offer free shipping only for items over a certain price point or during promotional periods. In addition, it's important to communicate your free shipping policy with potential buyers. Include it in your product descriptions and highlight it in your shop policies section. This transparency can build trust with customers and encourage them to make repeat purchases.
Conclusion
Getting more sales on Depop requires patience and a planned strategy.
Setting achievable goals and understanding the platform's fees can help sellers manage their expectations and increase their chances of success. By considering all these steps, Depop sellers will have a better chance of achieving their desired results.
FAQs
How do I find my Depop profile?
To find your Depop profile, go to the homepage and click on the "My Profile" tab at the top right corner of the screen. If you are still having trouble finding your profile, don't hesitate to get in touch with their support team at support@depop.com.
How much does it cost to create an account on Depop?
Depop is an app where you can buy and sell your used items. It is also one of the most popular apps in the world, with over 10 million users. The app has a very low barrier to entry, but it does come at a cost – Depop has a monthly fee of $9.99/month or $29.99/year for its services.
Is there any commission charged when selling on Depop, and if so, how much does it cost to sell on Depop?
Depop charges a commission of 10% on all sales made on the platform, which can be seen in their terms and conditions. It also offers an affiliate program that gives you a 15% commission for every sale you make through your referral link.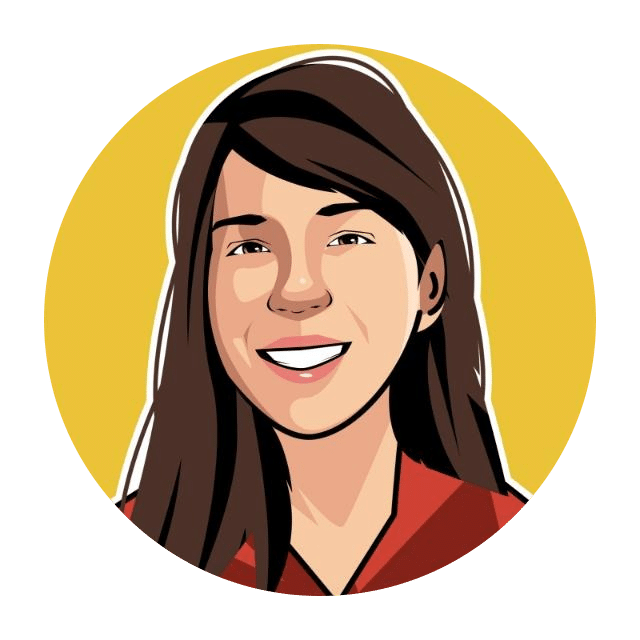 Kristine is a dedicated content writer at Pearl Lemon, an award-winning SEO agency in London. She has created blog posts, service pages, and other articles for the company and their clients. With her years of experience and passion for literature, she can create quality content to pique the readers' curiosity and interest.