What is Lead Management in Salesforce?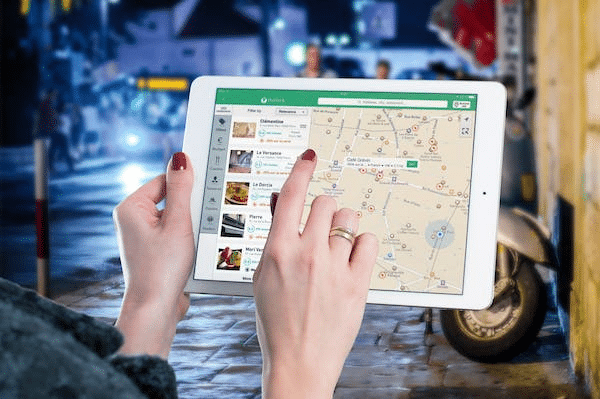 We can use Salesforce to store all the information about our lead sources, such as contact information, company details, and the status of the converted lead.
Salesforce CRM allows us to track our lead status from start to finish and stay updated on their progress.
Salesforce is a platform that helps companies manage their sales, marketing, and customer service functions. Salesforce offers multiple ways to manage leads.
Lead management includes assigning a qualified lead to a specific person or team for follow-up, qualifying leads to determine if they are worth following up on, and monitoring the progress of leads over time.
Leads can be managed in Salesforce using the following methods:
Leads can be manually assigned to specific people or teams by creating an assignment rule.

Leads can be automatically assigned by setting up automation rules that trigger when certain criteria are met.

Leads can be automatically qualified by setting up qualification rules that trigger when certain criteria are met.

Leads can be monitored over time with lead reports that show how many leads have been closed and how many have become customers in the past 30 days or so.
Why Implement a Lead Management System?
A lead management system is software that helps you to manage your new lead and convert them into sales. It can be a CRM, marketing automation or any other system that can help you to make the most out of your leads at every opportunity.
Leads are the most valuable asset for any business because they are the people who may eventually become a customer. With more leads you have, the higher the chance of having more customers in the future. Thus, it is important to have an efficient lead management system that helps you convert them into sales as soon as possible.
The Advantage of Having Lead Management in Salesforce
Salesforce is a cloud-based CRM platform that has revolutionised the way companies manage their sales and marketing activities. It offers a wide range of features to manage your leads and keep track of your sales pipeline. Some of the advantages of Salesforce lead management are:
Lead qualification for conversion rates

Lead scoring for prioritisation

Lead nurturing for increased customer lifetime value

Sales forecasting for accurate pipeline management

Forecasting and budgeting with multiple currencies
Configuring Lead Management for Salesforce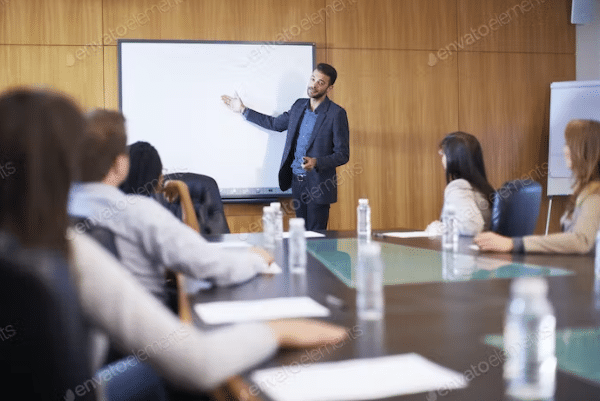 Lead management is the process of capturing, routing, and prioritising leads. Salesforce offers a variety of lead management tools that can help you manage your leads.
Salesforce provides three types of lead management tools: Lead Management Cloud Service, Lead Management Packages, and Custom Solutions.
The Lead Management Cloud Service is a cloud-based platform that allows you to manage your leads all in one place. You can use it to find new leads and convert them into opportunities by creating campaigns. The service also integrates with other Salesforce products like Sales Cloud and Marketing Cloud so that you can create campaigns on the fly without having to switch between different screens or applications.
The Lead Management Packages are pre-built solutions for specific industries like healthcare or finance, which include features like custom fields for each industry, templates for email marketing campaigns, or integrations with external CRMs like Microsoft Dynamics 365 or Oracle Eloqua.
Lead Management Solutions
Lead management solutions are software applications that help companies manage their leads in an organised manner. Lead management solutions are crucial for any company with a marketing team because they allow them to have better control over the sources of their leads and the quality of their leads.
Leads are generated from various sources, such as marketing campaigns, webinars, and trade shows. After they are generated, they should be properly nurtured by a lead management system to ensure that they become customers.
There are wide varieties of lead management solutions out there, but they all share some key features:
They allow companies to manage their marketing efforts in a more efficient way.

They give marketers access to insights about their campaigns and conversions.

They offer a centralised database for all contacts and leads from various sources of data.
Salesforce Lead Management Features
Salesforce is a customer relationship management software. It helps in managing the lead generation and sales process. It has many features that are designed to allow users to manage their leads and customers in a more efficient way.
The Salesforce Lead Management Features include:
Lead Scoring

: The Salesforce platform helps marketers identify the most relevant leads by assigning a score to each lead based on their engagement with your content, frequency of opening emails, and other activities.

Lead Nurturing

: The platform also provides tools for marketers to nurture prospects in order to convert them into customers. This is done through drip campaigns, which are sequences of emails that are sent out at a specific interval over time.

Marketing Automation

: The Marketing Cloud allows you to automate your marketing efforts by setting up automated campaigns that can be triggered by certain events or actions taken by the user.

Social Selling

: When you use the Salesforce Marketing Cloud platform with social media, it becomes even more powerful because you can leverage it.

Reports

: Salesforce provides reports on the number of leads generated, how many were contacted, how many became opportunities and how many were closed each month.
Conclusion
In conclusion, there are many lead management tools available for Salesforce users, but the right one is dependent on the type of business and its needs. Lead management is an important part of any sales process, and it is important to find the tool that works best for your organisation. Lead management in Salesforce can be a complex and time-consuming process, but with the right tools and strategies in place, it can be manageable. By following these steps, you can help your sales team manage leads effectively and close more deals.
FAQs
Is lead management the same as CRM?
Lead management is the process of identifying and analysing potential customers. It is a subset of CRM, which stands for customer relationship management. Lead management is an integral part of CRM because it is the process by which you identify potential customers and then turn them into leads.
Lead management software tools are also used to manage leads. They help in managing, tracking and analysing data about leads, including their sources and contact information. These tools can also be used for analytics to measure the effectiveness of a lead-generation campaign or marketing strategy.
CRM software helps in managing relationships with existing customers by providing them with personalised service that will keep them coming back to the company again and again. The two processes are similar but not identical; it's essential to understand what each one does so that you can choose the best one for your business needs."
Is Salesforce a CRM?
Salesforce is a customer relationship management system that is used by businesses of all sizes. It is a comprehensive software suite that includes CRM, marketing, sales and service applications.
Salesforce is not just a CRM software, but it also offers marketing and sales applications. It can be used for both small and large businesses to help them to grow their business.
What is the difference between lead generation and lead management?
Lead generation and lead management are two different functions within a marketing department. Lead generation refers to the process of collecting leads from potential customers, while lead management oversees the process of nurturing those leads and converting them into sales. 
The key difference between the two is that lead generation focuses on generating as many leads as possible, while lead management focuses on managing those leads so they can be converted into sales. Lead generation is often done through various forms of advertising and marketing, while lead management is necessary to keep track of all the leads gathered and ensure they are being used in a productive way.