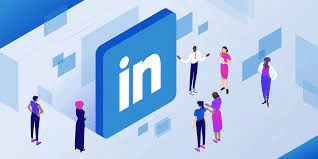 Want to know the secret to a successful LinkedIn presence? It all boils down to this. To be successful on LinkedIn you need to make the most of your connections.
There are plenty of people on LinkedIn but only a small number of connections. You want to 
make sure you're connecting with the right people.
Whether you're new to LinkedIn or a veteran, you can always learn how to better use this platform to connect with people.
In this article, you'll learn how to make the most of LinkedIn. You'll see that connecting with people on LinkedIn, sharing valuable content, and searching for potential collaborators is something anyone can do.
It's crucial to post regularly on LinkedIn. LinkedIn is a very important networking platform that you should not skip! LinkedIn can help you network with potential clients and fellow industry professionals.
Post regularly on LinkedIn to build your profile and the appreciation of your potential employer. In addition to adding value on Linkedin, adding a profile picture and several words about yourself helps when you want to apply for jobs.
You might feel that you don't have time to post regularly on LinkedIn, but the experience proves that you will be able to find time if you have a good idea and if the content is valuable enough. Being active on LinkedIn is crucial for your business to be successful.
Reach Out To Existing Connections
If you want to develop your career, LinkedIn is a great way to network with recruiters at your company and reach out to recruiters in the industry. 
The more you make connections and follow people within your field of work, the more connections you will have. Having a large number of contacts makes your life a lot easier.
At the same time, reach out to the connections that you have. Access and develop your network. You can search for other people who work in your field or industry. This will add value to your career and hopefully help you build connections with other people at your level.
Since it's a website, you can add a picture to your LinkedIn post without using the mobile app. You can also swipe from right to the text box next to your URL and add a call-to-action.
Post photos that demonstrate what you do, and why that matters. By doing so, you make your business look professional and you stand out from your competitors. 
Each photo represents a different way that you interact with customers and prospects: send them an email, give them a call, send them a handwritten note or talk face-to-face with them. By varying the method in which you communicate with.
Write And Publish Articles
Every day, LinkedIn publishes prominent people from different industries. These are all links to articles on their website written by these people. 
For those articles to be so prominent, those who write them must have a reputation in the community that they are writing about. 
Social media and LinkedIn are excellent ways to accomplish that reputation. In many cases, if you are actively publishing on LinkedIn, you'll notice that your profile is popping up more in searches for tech articles or the like. 
Articles published by LinkedIn are of good quality. Articles from LinkedIn are read by an engaged audience interested in business and careers. 
LinkedIn has a marked preference for actionable content in all its influencer types (influential accounts, professionals, and lead managers) to capitalize on the knowledge they have about their industries.
Promote Your LinkedIn Account On Other Social Media Platforms
LinkedIn has amazing suggestions for promoting your account on social media like Twitter, Facebook, and Instagram. LinkedIn also talks about how to choose the right profile photo.
Promote your LinkedIn account on Twitter to increase the number of followers. If you are open with your social media exposure, you should also share your LinkedIn account on Twitter to boost your brand and make it more recognizable.
Maybe a single Facebook post or Instagram photo is ok, but not links to different profiles that are completely not related to the one you are promoting.
Besides Twitter, LinkedIn is also a great way to stay in touch with your network. By connecting with people you know through LinkedIn, you can get into deeper conversations and build stronger relationships.
There are many benefits of networking on LinkedIn, such as learning more about potential customers and being able to make a deeper impact in their life.
Last but not least, LinkedIn connections are crucial for your career and may help in lead generations through LinkedIn. A good way to get connections is by having a LinkedIn profile for your business. This helps people find you when they search for something relevant and will increase your credibility among potential employers.