One of the main challenges that estate agents and real estate agents are facing today is getting new leads. The fact is that the most effective agents in such a dynamic industry have a strategy in place to collect new leads daily. If you don't, you are already at a disadvantage.
No new leads would mean no new buyers, no sales, and no income! Some might say that commercial real estate success depends on how well somebody can source new leads.
There are many avenues to get new leads now that a lot of real estate lead generation is taking place online. You can also use real estate flyer to generate leads.
Potential homebuyers do tons of online research first before calling a real estate agent and this is where a lot of lead generation occurs. Or it can if you work at it. The fact is home buyers – and sellers – go seeking advice from experts, much like yourself. They just have to find you during this research period.
In this article, we are going to do a deep dive into ideas for effective real estate lead generation. We want to help you ignite your lead generation campaigns to help increase your visibility, give home buyers and home sellers more value and gather more leads for your company. and by the way, many of these suggestions work for other service businesses too!
The well-loved and constantly proven e-book is a perfect tool for real estate lead generation. Email-gating an e-book allows you to provide leads with useful information and advice relevant to their current needs, while also gathering contact and other details that you need to cultivate leads and close a deal.
Your e-book also confirms you're a reliable and trustworthy source of advice in real estate lead generation, increasing the likelihood of readers becoming clients in the future.
You may choose to either compile existing content relevant to real estate lead generation for your e-book or create new content from scratch. Either way, e-books are an inexpensive piece of content that will be good for your real estate lead generation leads and great for you.
CREATE A REAL ESTATE TIP GUIDE
What do we mean by a tip guide? As with an e-book, a tip guide offers valuable, informative knowledge to real estate leads. The difference is that it is typically presented in a list format, which makes it easier to absorb or search quickly. It can mean tips for real estate lead generation, selling, purchasing, investing, flipping, or taking out a mortgage, or even home decor, home staging, and renovations.
FREE ONLINE REAL ESTATE LEAD GENERATION COURSES
Provide your potential clients with the opportunity to learn from you over a period of time. An all-in-one free course is a content that takes your lead from step one to the finish line. Offer those who opt-in different articles or videos to help them plan for the sale of their house, or buying a house, picking an agent, what to do when the market is down, and more.
To make your course even more valuable to leads include case studies and testimonials. Many of those about to enter your local real estate market will enjoy and appreciate this "one-stop-shop," which (hopefully) includes everything they need to learn in a specific area of the subject. Your target audience will see you as an authority on the topic and help you with your lead generation strategy as they will want to find out more, and become a prospective client.
A top tip for a free online course is to ask for leads for a single email address and name to sign up, and then ask for more information as you deliver the second, third, and fourth parts of your offer. This could include the type of property they are planning to buy/sell, the specific areas they are targeting, their approximate budget, and more.
You could even consider offering question-and-answer sessions via live video. Not only will they help your prospects but they will also help you learn a lot more about their real estate-related plans (without specifically asking.)
You've already heard about how important blogs are to most business niches, and the same is true for real estate. But you should use the blog on your real estate website to provide information and not sell yourself. A qualified lead will appreciate information more than gimmicks.
For anyone searching for information and expert knowledge, the exchange of an email address for new, regular, timely content is worthwhile. When you want to quickly generate leads from your posts, a subscription form on your blog is a must.
If they find it useful, ask the readers to share your blog material and educational guides with their social networks. By adding sharing buttons and links online they will extend your scope of possible lead generation to their friends, family, and business associates.
KEEP SENDING (USEFUL) EMAIL NEWSLETTERS
As with your blog content, your email newsletter should include recent news and stories from the industry that would interest prospects. Your newsletter will include notable, recent sales as well as a section called "featured properties" with your hottest current listings.
Try a bi-weekly or monthly approach to stay in touch with customers and keep you and your business at the forefront of their minds, even if they are not quite ready to enter the property market yet.
In addition to your standard email newsletter get into the habit of sending a weekly email that provides a recurring list of recent listings in your geographic area.
If you don't want to do this manually, you can use a marketing tool to help you. Marketing automation is in! Use it for cold emails, cold calling, and sending direct mail as well. When you implement these tactics you will notice your conversion rate increase and every new lead will be more open to working with you.
Videos drive interaction and will help you gain new leads. Videos are a perfect way to 'show your face', and a more intimate and engaging way to welcome new leads. Videos engage leads and are also quick and easy to share, broadening awareness about your brand and how you can help your target market.
REAL ESTATE INDUSTRY REPORTS
An industry report provides you with the ability to provide detailed information, figures, and data on the state of the real estate market. You can choose how broad your report would be, or how detailed. An email-gated industry report is an opportunity for you to provide your expert analysis of market trends and developments and send your opinion in one email-gated document to current and prospective clients.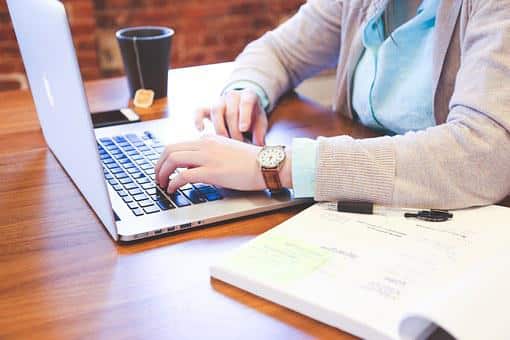 As a real estate agent or broker, no one is a better advocate for you than your former clients. To spread the word about you as a reputable and effective specialist, set up a referral system for the current clients. Make it easy for them to leave reviews, add testimonials, and more.
BOOK YOURSELF SPEAKING ENGAGEMENTS
While not an online lead generation type, this one could not be left off the list. Getting out to talk at conventions, gatherings, or other activities is a perfect way to get your name recognized. Try to make real-world appearances at different events or at virtual ones, both will reward you with valuable leads – leads that become clients- each time you do.
Where should you speak? Look for activities related to home buying, selling, investing, or activities in your neighborhood and nearby areas where you can provide value by speaking or simply networking. There's no harm in contacting organizations or committees to see if there's any possibility of getting your name out via a free session.
A case study can take time to develop but can be applied to several aspects of your business. Potential leads interested in your company would like to learn about your success.
Email-gating a case study enables you to highlight your strengths and give real-life examples of how you met the needs of your clients. An example may be a case study of how you or your company sold a property above market value during tough economic times.
FREE APPRAISALS/CONSULTATIONS
Offering a free consultation or appraisal in return for an email address on a landing page is a great way to increase your potential list of clients.
You can meet prospects in person or connect online via a free consultation, appointment, or quote. While it requires extra effort on your part, those seeking this type of interaction are valuable leads looking to make a purchase or sale very soon. They're the "hot" leads that are really worth your time.
Popups are still one of the best ways for your company to capture new leads from those just browsing your website. A/B test different types of popups – site entrance/exit/scroll, etc on different pages of the site to better determine what works and what does not. However, when using popups, you need to speed up WordPress and optimize your website so that users have a great experience with it.
It's crucial in real estate that you are always generating new valuable leads to keeping your brokerage on the road to success. Make sure your real estate marketing efforts are all directly aimed at your audience and build interest, offer valuable advice and information they can't find elsewhere.
Following these real estate lead generation techniques will provide you with the ability to become a true and trusted expert in your leads' minds and keep you top-of-mind when they are making that all-important choice between all the real estate agents vying for their business.
Need help with real estate lead generation? The Pearl Lemon Leads team has extensive experience working with real estate professionals in the UK, US, Canada, and across Europe. Give us a call today and let's discuss what we can do for you.