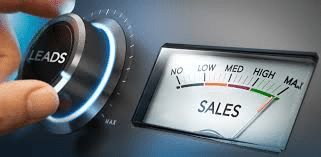 Building a pipeline of quality B2B leads can be difficult and time-consuming. But often, it can be a wonderful thing.
B2B lead generation is something marketers all over the world are taking more seriously these days. Businesses are looking for opportunities to generate qualified sales leads in order to identify prospective customers in advance.
As we all know, B2B lead generation is a "long-haul" process that needs to be well managed and lead nurturing needs to be taken into consideration. 
You've been trying to come up with a good idea for a B2B lead generation campaign. Or perhaps you've been wanting to promote sales by B2B lead generation. In this article we'll explore the most effective techniques for promoting B2B lead generation campaigns in the UK.

What Is B2B Lead Generation?
B2B lead generation is the process of capturing customers' emails and phone numbers in order to interact with them on a one-to-one level later. 
This type of lead generation means that you're acquiring information about your customers to sell them. You need to build trust because if the customer doesn't trust you, they won't buy from you, no matter how much you want that to happen.
As companies create increased contact with their customers on new platforms, B2B lead generation is more important than ever. If you want to start at the bottom of the ladder, you'll need to use everything out there to help get your brand in front of potential buyers.
If you're in the middle of the ladder, you'll need to win over your internal marketing team. If you're at the top, you can optimise your entire organisation for B2B lead generation online. 
B2B lead generation is the process of converting your prospects into real-life clientele for your business. The best way to build rapport with your prospect is through B2B lead generation.
How Are Leads Generated For B2B?
B2B Sales is about finding and converting customers. Leads are generated from attracting, sharing and linking to content. 
B2B companies can leverage content marketing on social media to help generate more leads through referral traffic. 
To do this, they should dedicate some time each week to sharing exciting or valuable content from their blog, social media accounts, or e-zine on different channels.
Leads are generated for B2B companies by contact centre teams, email marketing, telemarketing, webinars, social media, paid advertising on Search Engine Optimization (SEO) websites like LinkedIn, and other forms of marketing.
Generating leads for B2B sales are appealing to sales managers because they are effective. Sales managers are looking for salespeople that understand how to generate leads for their companies.
How Can I Generate B2B Leads In The UK?
B2B leads are the lifeblood of any business, and they are much harder to come by in an online environment. But there are ways to generate B2B leads today.
B2B marketing is the method in which marketers promote products to businesses. B2B marketing sent emails to businesses in order to refer potential customers in return for supplying them with the products. 
However, not all B2B marketing is promotions or advertising. Some companies do SEO to get mentioned by search engines so that they can get more attention online.
It's not the easiest thing to do, but you should take some time to research B2B sales opportunities in the UK and create a plan for how you're going to go about selling.
Social media is also an excellent way to generate leads for B2B companies in the UK. By using social media, you can generate leads and interact with B2B clients more personally. This helps create new contacts, which eventually leads to sales of new products and services. If you're looking to optify your team performance, then try using a product management software. There are many product management software's like chisel, Trello etc. which can help boost your team's productivity and efficiency. Its top of the line features like roadmaps, team alignments etc, will help achieved the best overall performance.
Generating B2B leads in the UK is a tough challenge. By leveraging all of your social media channels, including blogging, online PR, email marketing, and professional networking, you can successfully generate B2B leads without requiring a full-time social media director.