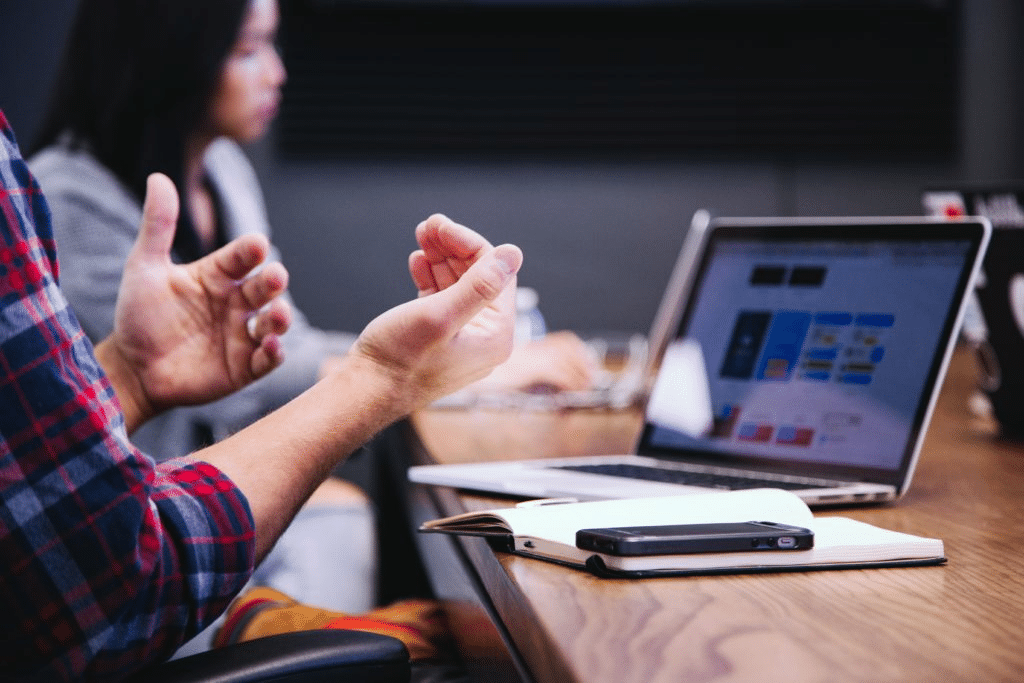 Source: High Alpha
Demand generation strategies combine marketing and sales tactics that help companies meet their target customers in more personalised ways than traditional marketing and sales efforts. It is the process of generating demand for products or services. It's about creating awareness and interest in your company, product, or service — which provides an opportunity to strengthen your marketing plan by developing a clear strategy and executing it with discipline.
Brand awareness and authority are built through a demand generation program and thoughtful, engaging content that brings in leads. Business-to-business (B2B) marketing and sales strategies are incomplete without demand generation (or demand gen). 
This article will discuss the five essential steps to a successful B2B demand generation strategy.

Step 1. Make people aware!
A constant flow of quality leads is critical in today's competitive sales and marketing environment. Although it may appear straightforward, building brand awareness involves more than attracting a potential buyer's attention. 
To establish a lasting brand awareness strategy, one must leave potential buyers with a positive impression and provide them with information about the company. If the company offers customers solutions for their challenges or needs, their trust is more likely to be earned. 
How can you gain a buyer's trust and visibility? Get reviews. Genuine customer reviews are essential for businesses since they provide a concise overview of the product and assist buyers in narrowing their search.
Step 2. Plan your content strategy!
A key element of reliable demand generation is building industry expertise. This ensures that your brand is seen as an expert in its field right from the start with a potential customer. It builds client trust and paves the way for meaningful conversations about client pain points and the solutions you can provide.
You also build brand credibility and purchase confidence by providing content that answers buyer questions/concerns during the purchase journey. When customers remember your brand, they'll see your organisation as an expert within the market. 
Utilise your marketing resources to develop content that addresses the needs of a specific type of high-value lead. Make sure your messaging solves hurdles from when a lead sees your product or service to when they make a purchase. Focus on the prime reasons buyers consider a product or service provider when they do their initial research.
Step 3. Identify and nurture high-quality leads.
Lead nurturing is essential for a healthy, reliable demand generation strategy from first contact to decision and purchase. Sales teams should work closely with marketing throughout the purchase process, keeping an eye on buyer questions, concerns, and attitudes. Depending on their resources, the marketing team must continue providing helpful content to answer common questions through a sale.
Your marketing team should focus on creating content prospective clients need and sharing that information through appropriate channels. Using this kind of nurture campaign, the goal is to reach customers with relevant content or assets at a time when they need it the most. 
Step 4. Employ account-based marketing
After receiving a steady flow of leads from your demand generation strategies, you may want to fast-track those with high value. A customer-centric marketing strategy can help teams be successful in this situation.
Every element of an account-based marketing strategy depends on an accurate understanding of your target accounts and audiences. To implement ABM, sales and marketing teams must strategically select accounts and engage them in a customised engagement and support process. 
Target company personas should be based on the high-value clients that are most likely to convert and grow should be the goal of marketing teams. Identify what significant steps in their buying journey precede purchase and what business objectives and values these target accounts tend to share. 
Ensure your content is targeted to the unique pain points and questions of your target personas to successfully market to them.

Step 5. Engage in partner marketing
Digital marketing is becoming more critical as virtual ones replace in-person business interactions. Despite the growing trend of safe, in-person interactions, there seems likely to be an increase in the number of digital interactions. 
Finding a partner that has already been able to establish the online audience you need can make it easy to get your message in front of the right people. Almost any product or service can appeal to an existing base of customers. You can reach the right buyers at the right time with third-party partners. 
A Demand Generation Strategy is an essential tool businesses need to succeed. It is managing customer interactions and turning them into sales opportunities. To grow revenue, a content strategy must foster awareness, create and nurture opportunities, and prompt engagement. Your business will grow with a solid demand generation strategy that produces high-quality, reliable leads.
Frequently Asked Questions
What is the difference between demand generation and lead generation?
Demand generation is when you create a demand for your product or service. This can be done by creating awareness, providing education, and improving understanding of the benefits of what you offer.
Lead generation is when you generate leads for your company. This can be done by incentivising people to register for an event, sign up for a newsletter, or fill out a form to receive more information about your company.
Which factors determine whether demand or lead generation is best for a given business?
Demand generation and lead generation are both vital marketing strategies. However, they are different in that one is focused on the product's value for potential customers while the other is focused on generating leads for sales. The ways to determine which strategy is best for a given business will depend on what type of business you have.
Why do companies use strategic demand generation techniques?
Demand generation techniques are often used in business to help companies generate leads and convert them into customers. They also help companies stay in touch with their target audience, which can be difficult when using traditional marketing techniques that rely on mass advertising.
What is an example of a demand generation strategy?
Demand generation strategies are intended to attract new customers or increase the sales of existing ones. They are often used in the marketing and sales departments. The most common types of demand generation techniques are direct-mail campaigns, radio ads, television ads, search engine optimisation, social media advertising and email marketing.