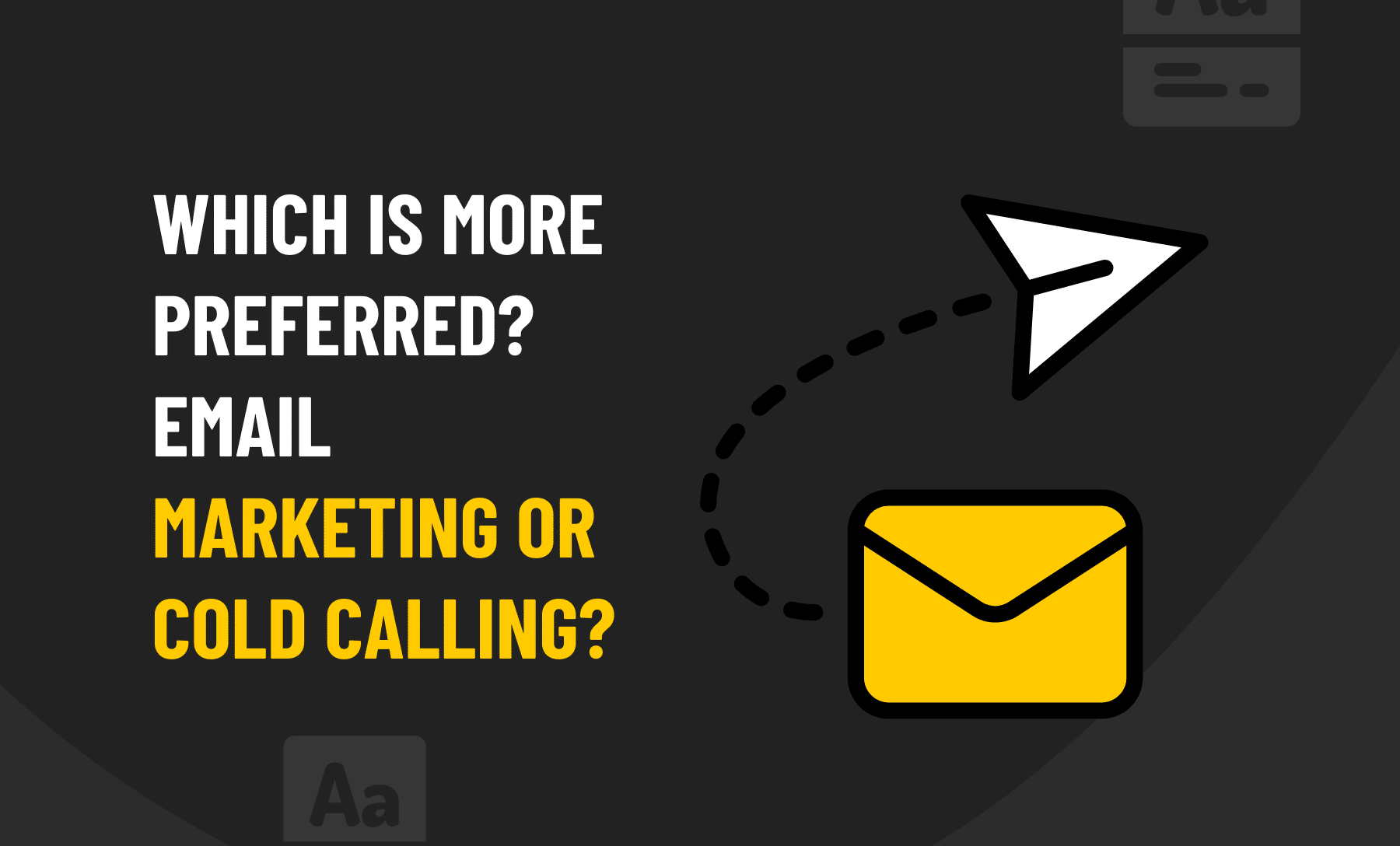 Which is More Preferred? Email Marketing or Cold Calling?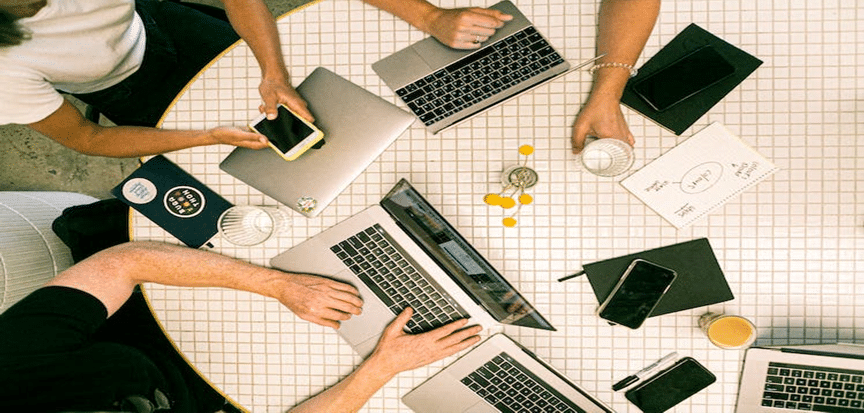 With so many marketing strategies available, it can be difficult for businesses to determine which one is best for them. However, by learning the basics and importance of the application of marketing strategies, businesses can find the right approach for their specific business needs in achieving their target goals. 
There are four main types of marketing: direct, indirect, promotional, and relational. In these contemporary times, it is important to choose the right promotional approach in order to get more clients or customers.
Promotional marketing is an important aspect of the business. It can help attract new customers, increase sales, and improve brand awareness. Promotion is an important part of any business. Properly planning and implementing a promotional marketing strategy can help your business grow and succeed. There are many different types of promotional campaigns, but the current trends are email marketing and cold calling. Both are very effective in terms of results, but with their potency comes some cons upon their implementation.
Email Marketing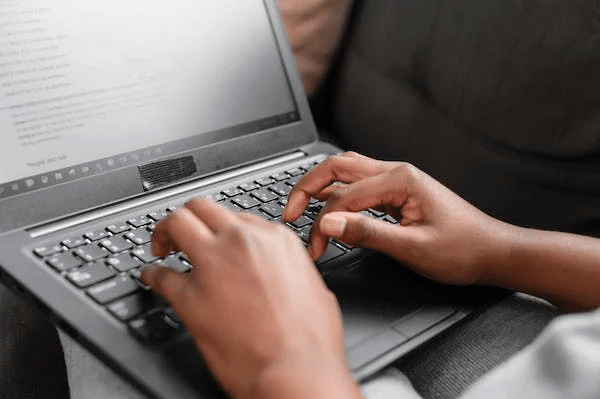 Email marketing is one of the most efficient and cost-effective ways to reach your target audience and keep them updated on your company's latest news, products, and services. By using targeted email campaigns, you can create a relationship with your customers that will last long into the future. 
Email marketing can be used to communicate with customers on a personal level, answer questions, and provide information that will help them make decisions. It can also promote products and services, gather feedback, and communicate updates. Emails are sent to subscribers regularly with information about the company, upcoming events, products, and services.
With the right tools and strategies, you can create engaging newsletters, send out valuable updates, or even run advertising campaigns through your email list. Email outreach is a great way to connect with new customers and keep your current ones engaged. A template can help you get started quickly, and there are many resources available online to help you customise your campaigns.
Email marketing has been around for a long time, but it has evolved into something much more effective in recent years. With the help of AI tools, email marketers are able to create personalised emails that are relevant and engaging. Email marketing can be used for a variety of purposes, such as increasing brand awareness, generating leads for sales, and building relationships with existing customers. 
Some companies use email marketing as their primary form of advertising, while others use it in conjunction with other forms of digital advertising, like social media ads or banner ads on websites.
Email marketing is a type of direct marketing that uses electronic mail messages to send promotional, informational, or transactional messages to existing customers or prospects.
This email can be sent via email service providers or via an HTML-formatted email message that contains embedded images and text. Email can also be sent through social media platforms like Facebook and Twitter.
The basic premise of email marketing is to send out personalised emails to your subscribers or followers and then use those emails to drive traffic back to your website or blog. This can be done in a number of ways, from using automation tools like MailChimp or Hootsuite to creating custom email campaigns yourself. There are also plenty of third-party services that can help you with everything from building your mailing list to targeting your audience. Whether you're just getting started with email marketing or you've been using it for years, there's sure to be a service that fits your needs.
Email marketing is a powerful way to engage customers and prospects. It can be used to create sales emails, promote products or services, and build relationships with potential customers.
Email marketing can be used for a variety of purposes, such as building relationships with customers, generating leads, and driving sales. The key to success with email marketing is to create content that is valuable and interesting to your audience. There are several different types of email marketing platforms available, so it's important to choose one that will fit your needs. Some popular email marketing platforms include ConstantContact and AWeber.
Advantages of Using Email Marketing
The use of email marketing has increased immensely in recent years because it is the most effective means of communication for businesses. It became a more famous marketing strategy as technological advancements reached new heights. Aside from being a modern marketing strategy, its advantages are:
Email marketing is a

cost-effective

way to reach the target audience.

Email marketing can be

used to promote

your business's products or services.

Email marketing can help

build customer relationships.

Email marketing can help

generate leads and increase sales

.

There are many different types of

email marketing platforms available.
Low cost and high return on investment.
Disadvantages of Using Email Marketing
Email marketing is a great way to connect with your customers and grow your business. However, there are some disadvantages to using email marketing that you should be aware of.
Email marketers encounter

difficulty in tracking their success

in reaching their target audience.

It is more

arduous to find leads

when compared to other digital marketing channels.

Email marketers are

vulnerable to spam filters

, which can block emails from reaching the intended recipients.

Requires a complex infrastructure

to be set up, which includes servers and software.
Cold Calling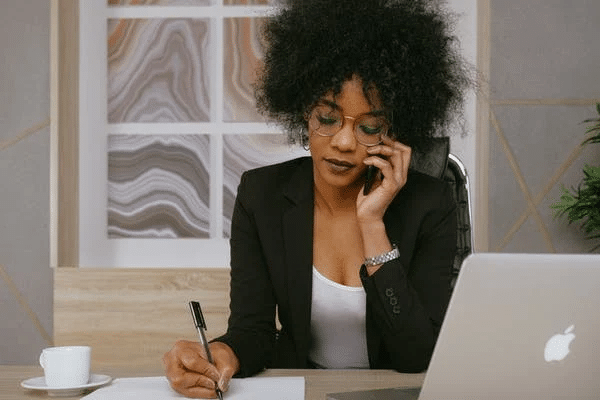 Cold calling style="font-weight: 400;"> is a business tactic that involves telephoning potential customers without prior contact. This can be a challenging task, but with the right approach, cold calling can be a successful way to connect with new clients. 
Cold calling is inbound marketing that involves sending a cold email or cold call to random probable customers who may or may not like the marketers' products and services. Inbound marketing is a type of marketing that focuses on attracting new customers through content and advertising.
Cold calling is a common sales tactic that can be used in either cold emailing or cold outreach. It is generally considered the less personal of the two, as it relies on contact information and a brief conversation to get to know someone.
The goal of a cold call is usually to generate leads or sell products. There are different types of cold calls, including prospect calls and qualification calls. Prospecting calls are made when you don't yet have all the information you need about a potential lead, and qualification calls are made when you do.
The best way to make a successful cold call is to prepare for it. Research your target market, their needs, and what they're likely to want from you. Be prepared with quotes or statistics that support your case for buying or signing up for your product or service.
Cold calling is often used by a sales rep who is looking to generate new leads, as it's one of the most effective ways to do so.
There are a few things to keep in mind when cold calling: first, make sure you're presenting your pitch in an engaging way. This means being friendly and conversational, not coming across as pushy or difficult. Second, be prepared for rejection – cold calls don't always result in leads. However, if you take the time to research your target market and craft an effective message, you can increase your chances of success significantly.
Advantages of Using Cold Calling
Despite being one of the most hated activities, cold calling still persists as one of the most effective methods for acquiring new customers. The following are five reasons why cold calling continues to be a successful marketing strategy:
Cold calling allows businesses to

connect with potential customers

in a more personal way.

It allows businesses to

target specific demographics

, such as those who have recently made a purchase or are interested in a particular topic.

Cold calling enables one to

reach out to a larger audience.

Cold calling enables the

advertisement to reach out to people who are not yet in the database.

It's a

low-risk way in terms of generating leads

for the business.
Disadvantages of Using Cold Calling
Cold calling might be an effective marketing strategy for obtaining leads, but it also comes with some drawbacks. Here are the disadvantages of using cold calling:
It

takes a lot of time

to make a call and get a response from the potential customer.

Cold calls are

too impersonal,

which can make customers feel uncomfortable.

The

cost of cold calling is high

as it needs to be done for multiple companies or organisations.

There are

legal risks associated

with cold calling.

It can be

difficult or impossible to track leads

that come from cold calls.
Which Marketing Strategy is Better, Email Marketing or Cold Calling?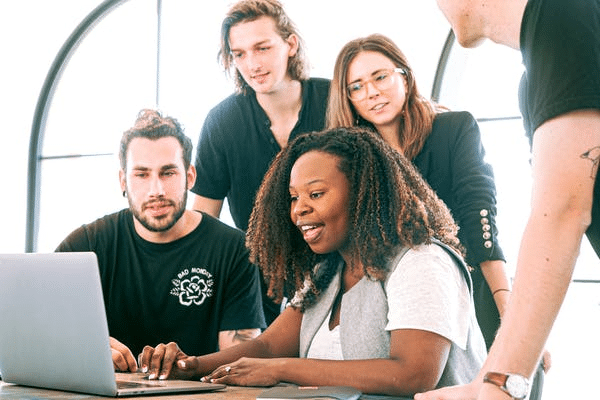 The email marketing campaign is a more personal way of marketing because it allows marketers to send personalised messages. Cold calling is more of a mass-marketing approach that can be used for any kind of business.
The email marketing strategy will allow the company to reach out to their target audience and build relationships with them. The cold strategy would allow the company to reach out to a larger audience without focusing on building relationships with them.
When it comes to reaching out to potential customers, email marketing is generally considered to be more effective than cold calling. This is because email marketing allows you to build a relationship with your target audience through regular communication, which can lead to a better customer experience and increased sales. 
Email marketing also allows customers to interact with the company more directly. It also has the advantage of being able to reach a wider audience more quickly, which can lead to a higher conversion rate. In addition, email marketing can be tailored to reach a wider range of potential customers than cold calling, making it the best option for reaching a larger number of people at lower costs. 
The best marketing strategy depends on the needs of the company and its target market.
Conclusion
In order to choose an effective marketing approach, it is important to understand the different strategies, the market situation and the trends. 
The method that will be best for the business shall depend on what the management aims to achieve, as email marketing and cold calling have differing contributions in terms of efficiencies.

Email marketing focuses on building customer-seller relationships that will provide long-term benefits for the business.
Cold calling is more effective when seeking new customers in a short period of time.

Make sure that you assess what your business needs before choosing your marketing method.
FAQs
Which is more cost-efficient, email marketing or cold calling?
Email marketing and cold calling are two of the most common ways to get sales leads for a business. The question is, which is more cost-effective?
The answer to this question depends on the type of business. For example, if you're in a service industry where people are always looking for your service, then email marketing would be better because it's more targeted. However, if you're in an industry where there's a limited number of leads to go around, then cold calling would be better because it's less expensive.
Is it more effective if email marketing and cold calling are combined?
It is not a secret that email marketing and cold calling are two of the most effective marketing strategies. Some companies combine these two to maximise their effectiveness.
There is a lot of debate on whether or not it is more effective to combine email marketing and cold calling when it comes to sales. While some people believe that the two techniques are better together, others claim that each one can be successful on its own. 
Ultimately, the answer to this question depends on what you hope to achieve with your marketing strategy. If you want to increase brand visibility and grow your customer base organically, then email marketing is likely the better option. However, if you are looking for a quicker return on investment (ROI), then cold calling may be a better choice.
If the business goal is to attain the results provided by email marketing and cold calling, it will be better to use both, but what comes with that decision are some costly expenditures.
Is it better to cold call or send a marketing email to a prospective customer?
Cold calling is often seen as a riskier and less effective way to reach out to potential leads and customers. However, it's possible that emailing may be the better choice in some cases. In order to decide which method works best for your business, it helps to understand the differences between emailing and calling.
There are pros and cons to both cold calling and emailing a potential client. Email is often seen as more personal, which can make it more persuasive. However, cold calling can be more effective in terms of response rates from prospects who may be busy or just not interested yet.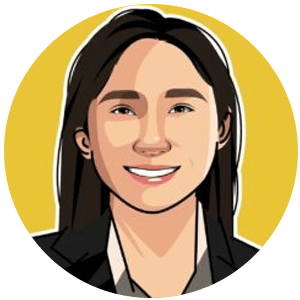 Trisha is a driven and creative writer with a passion for writing. As a content writer at Pearl Lemon, she has found a way to pursue her passion while gaining valuable work experience and building her skills. 
Her experience has helped her develop a strong eye for detail and topics and break them into digestible pieces that are easy for the average reader to understand. Trisha has always loved the creative process of writing and enjoys the challenge of finding just the right words to express an idea or convey a message.